Return Conversations
September 30 @ 4:00 pm

-

6:00 pm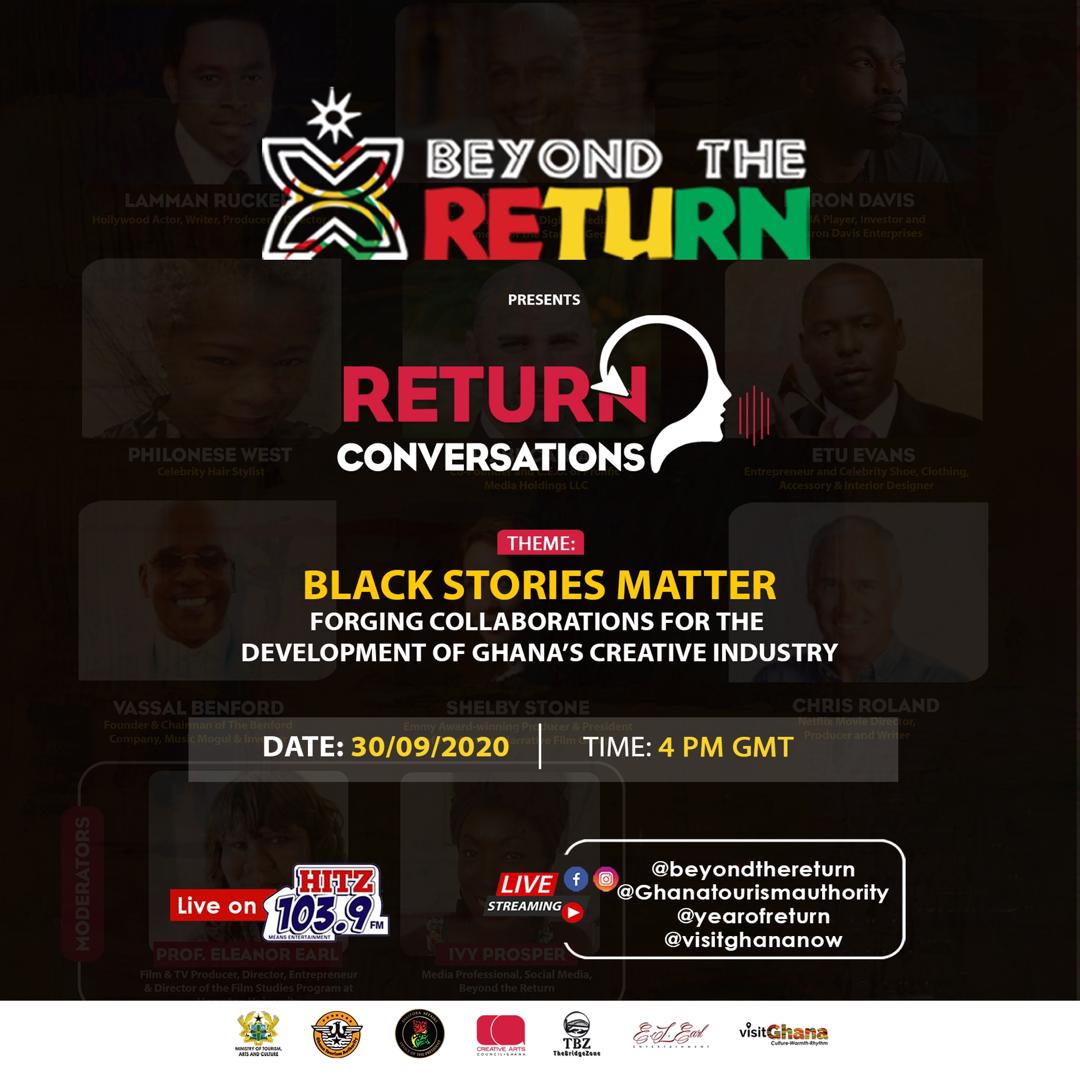 The Return Conversations, with the theme, "Black Stories Matter: Forging Collaborations for the Development of Ghana's Creative Industry" will be streaming live on September 30th at 4pm GMT (12pm Eastern Time)
This engaging discussion is an opportunity to bridge the gap between Ghanaians and the diaspora community working in the creative industries of film, fashion, art, music, animation, and gaming.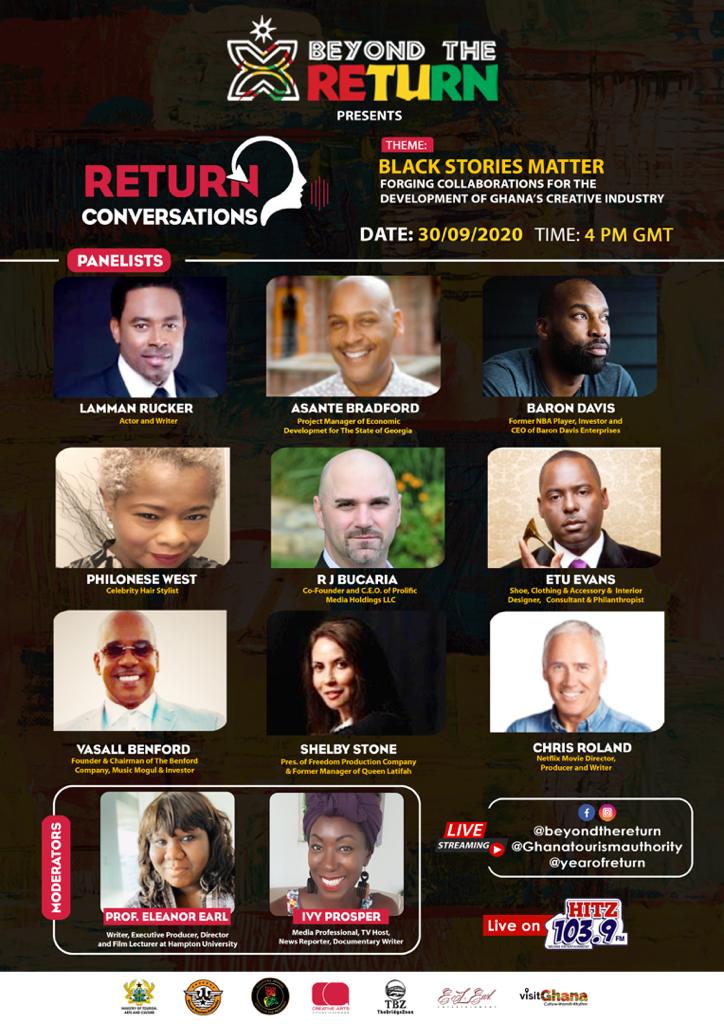 Join the live stream on ** 30th September, 2020 at 4pm GMT*** on our social media handles. Facebook, Instagram @beyondthereturn
Panelists include:
Lamman Rucker – Hollywood Actor, Writer, Producer & Director
Asante Bradford – Project Manager for Digital Media & Entertainment for the State of Georgia
Baron Davis – Former NBA Player, Investor and CEO of Baron Davis Enterprises
Philonese West – Celebrity Hair Stylist
R.J. Bucaria –  Co-Founder and C.E.O. Prolific Media Holdings LLC,
Etu Evans – Entrepreneur and Celebrity Shoe, Clothing, Accessory and Interior Designer
Vassal Benford – Founder & Chairman of The Benford Company, Music Mogul & Investor
Shelby Stone – Emmy Award-winning Producer & President of Production, Narrative Film Group and
Chris Roland – Netflix Movie Director, Producer and Writer.
The panel will be moderated by Film & TV Producer, Director, Entrepreneur & Director of the Film Studies Program at Hampton University, Professor Eleanor Earl and Media Professional and Social Media for 'Beyond the Return', Ivy Prosper.
There will be invited creatives in Ghana's industry who will also be engaged in the conversation at a location in Accra.
We will be streaming live on our social media platforms @beyondthreturn @visitghananow @yearofreturn.
#ReturnConvos #BeyondtheReturn #visitghananow #yearofreturn #Ghana #creativearts #fashion #film #animation #music #gaming #diaspora #africanamerican#african