The Diaspora African Forum (DAF) led by H.E. Ambassador Erieka Bennett, hosted a touching memorial ceremony in honour of actor Chadwick Boseman who lost his life on August 28, 2020 after a four-year battle with colon cancer at the age of 43. Best known for his role as T'Challa, the Black Panther in the Marvel Cinematic Universe (MCU) films, his greatest success came with the movie 'Black Panther'. His death shocked the world because he had not spoken publicly of his cancer diagnosis and continued working on films even during chemotherapy treatments and between surgeries.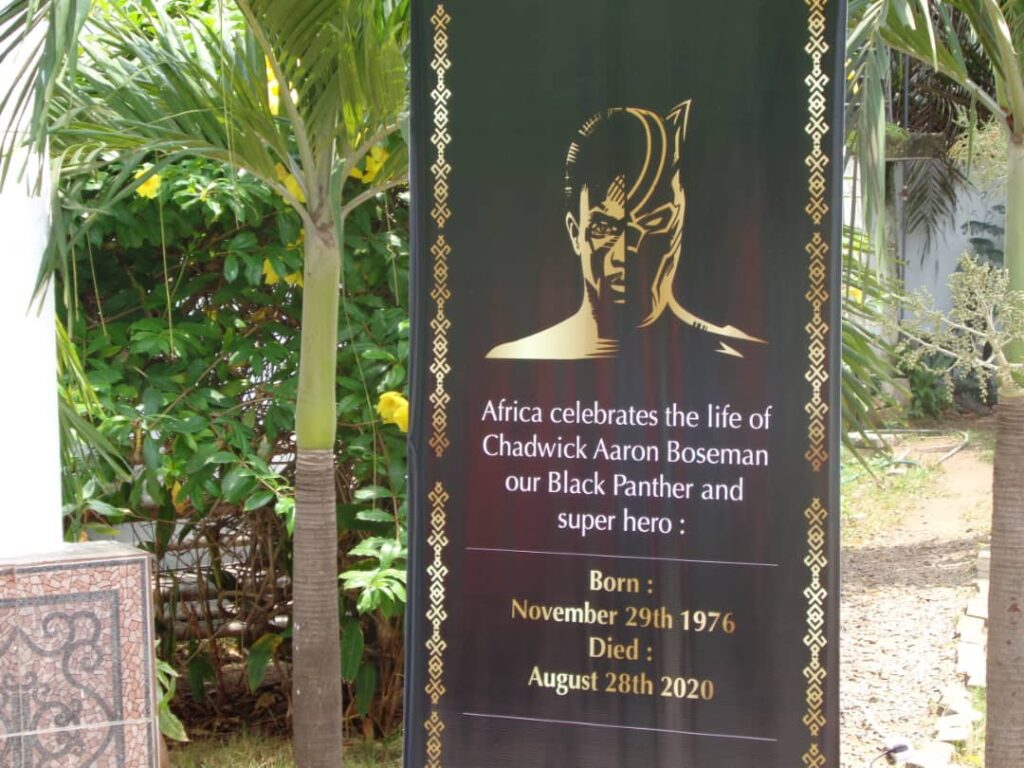 The memorial ceremony was organized by the Diaspora African Forum and the Diaspora Coalition. Boseman's name was added to the historical Sankofa Wall, which has the names of several prominent people of African descent in the diaspora who have made significant contributions to society, black culture, and history. "Today we are gathered here to lift his name up on the land of his ancestors, he has been a blessing to African people all over the globe," said Rabbi Kohain Halevi, leader of the Diaspora Coalition and Executive Director of PANAFEST Foundation. He spoke of how Boseman's image and characters he played help to lift the self esteem of black people.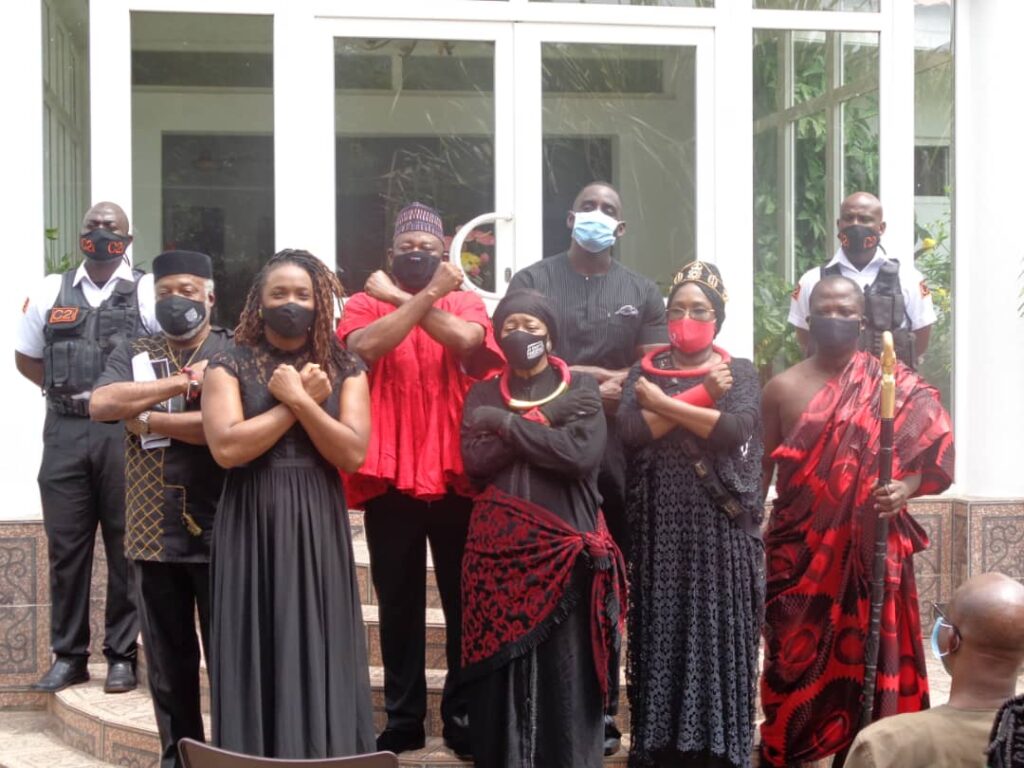 Since Boseman's death, many of his friends, colleagues, and former Howard University mates, have spoken on his character and the type of man he was. T. Morgan Dixon, CEO of Girl Trek, is a graduate of Howard University, Boseman's alma mater. They were both students at the university at the same time and she was one of the speakers during the memorial and imparted words to express what so many are feeling. "Chadwick Boseman was an extension, was the new Pan Africanist," she said. "He was not just an artist, he was not just an actor, but he was an activist and redefining what it meant to be Black, and more importantly what it meant to be African."
Others in attendance included Dr Ziblim Iddi Barri, Deputy Minister of Tourism, Arts and Culture Claudia Turbay Quintero, Ambassador of Colombia to Ghana, Annabelle McKenzie, Manager of the Beyond the Return Secretariat, Ambassador Nancy Quartey-Sam, President of Women in Tourism Ghana, Brenda Joyce, CEO of Allied Mining Ghana, Jake Bediako, Diaspora Affairs, Youth Ambassador, Office of the President and H.E. Rev. Dr. Ocansey.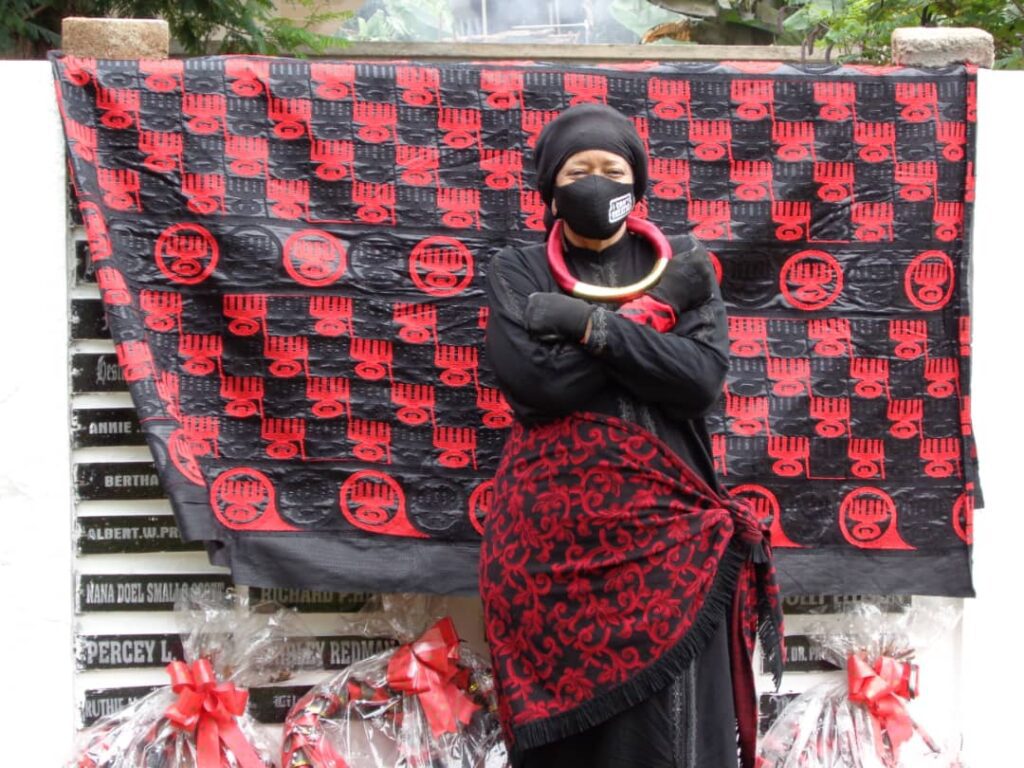 "Wakanda Forever," is how Dr. Ziblim Iddi Barri, Deputy Minister of Tourism Arts and Culture, greeted everyone before he delivered words on behalf of Hon. Barbara Oteng-Gyasi, Minister of Tourism, Arts and Culture, who was unable to attend the ceremony. "Mr. Boseman was a true embodiment of the African spirit," he said. "The 'Black Panther' brought an exhilarating and empowering view of Africa." He said that the movie brought together pieces of the African story and highlighted Africa's unique culture and portrayed the value of Africa's rich natural resources. "Your departure to glory has brought a re-awakening of the collective African consciousness and togetherness."
Youth around the world felt the loss of their superhero when Boseman's death was announced. As the Youth Ambassador in the Office of Diaspora Affairs, Jake Bediako was asked to speak on behalf of Black youth from around the world. He said that Boseman provided a source of inspiration at a time when he was appointed into the role of Youth Ambassador when 'Black Panther' was being released in theatres. It presented an opportunity to unite the youth of the diaspora with the youth of Africa. "In the short time that he lived, we've been inspired by his calmness and his majestic nature in which he approached every single movie he acted," Bediako said. As the Youth Ambassador, he received many messages on social media on the impact Chadwick Boseman and 'Black Panther' had. What stood out to him was the acknowledgement of Boseman's resilience, his faith, dedication to his purpose and commitment to uplifting the concept of black excellence.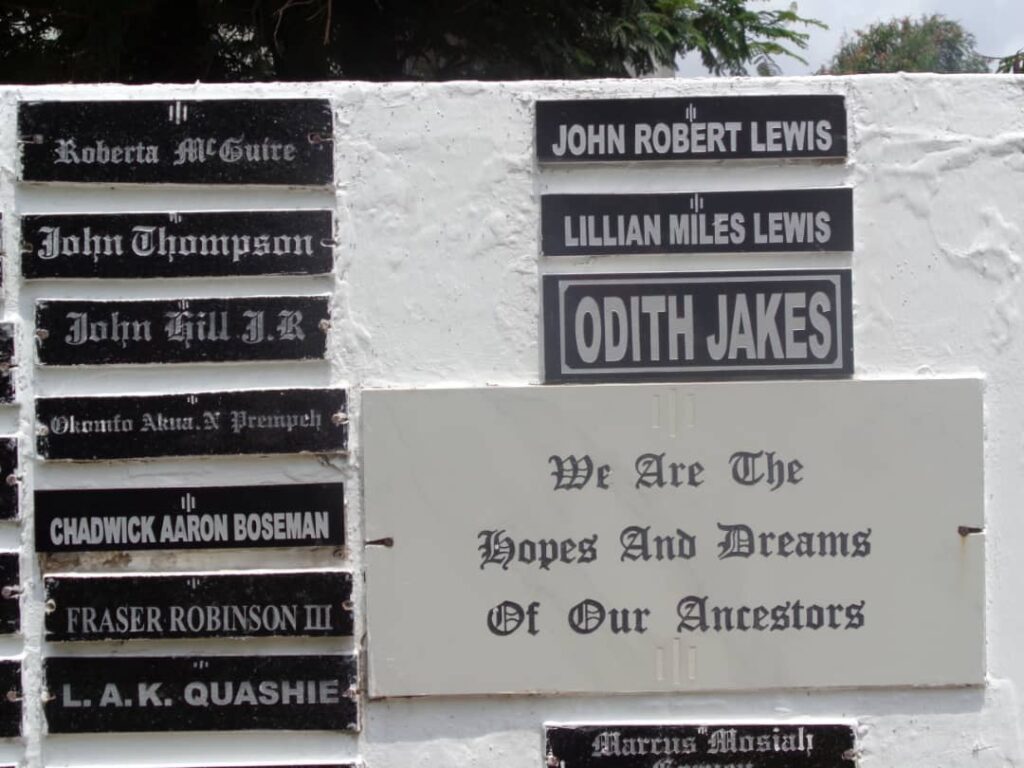 The ceremony closed with a procession to the Sankofa Wall where there was the unveiling of the plaque where the name Chadwick Aaaron Boseman was added among those of other greats.  Ambassador Erieka Bennett said that they were welcoming him back home by having his name there Mr.. "To put his name on our iconic, historic Sankofa Wall, means that he will be here with us forever," Ambassador Bennett said. His name is among other greats including Rosa Parks, Marcus Garvey, Winnie Mandela and many more.  "He helped shine our culture through," said Rev. Dr. Ocansey when speaking of the power of the 'Black Panther film, "Each of us walked out of the movie theatre, being united and proud to be African or African American."
By: Ivy Prosper