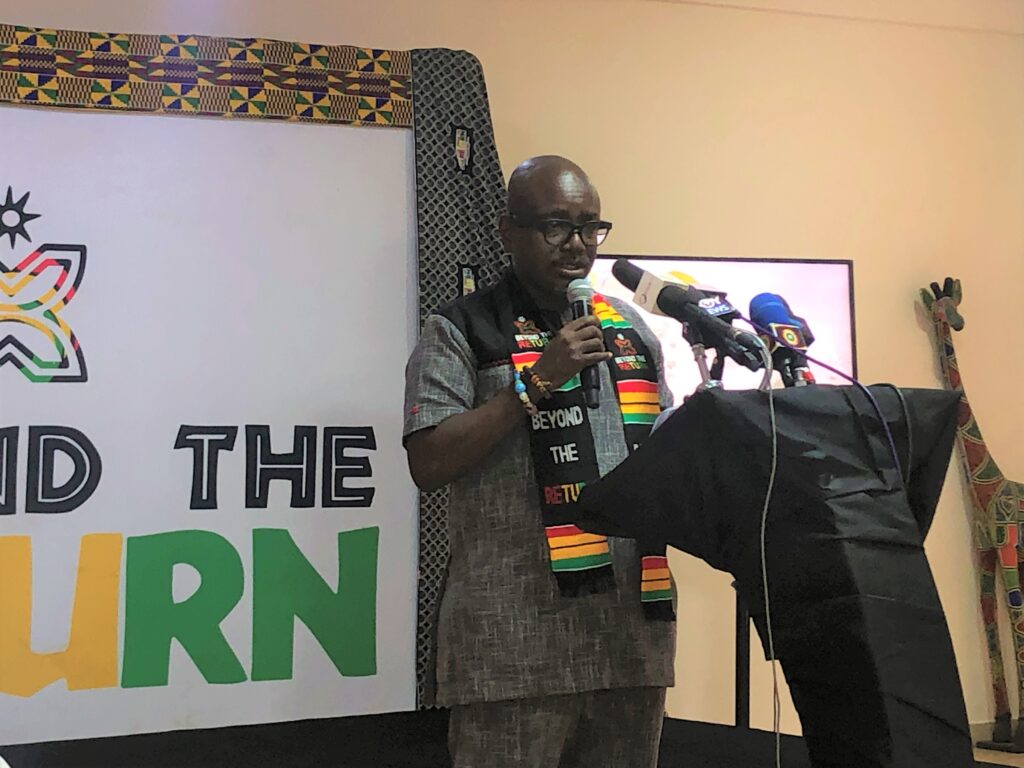 Beyond the Return has officially announced the return of its 'December in GH' activities this year. The announcement was made during a press conference at the Accra Tourist Information Centre on Monday 25th October.  The Minister of Tourism Arts and Culture, Dr. Ibrahim Mohammed Awal, CEO of Ghana Tourism Authority, Mr. Akwasi Agyeman, Member of the Beyond the Return Steering Committee, Mr. Kwame Acheampong Boateng Esq., and Deputy CEO of Ghana Tourism Authority, Technical and Operations, Mr. Ekow Sampson were present to speak with the media on the upcoming activities for the holiday season.
Since last year, when the covid-19 pandemic affected tourism on a global scale, the sector has had to find ways to recover from the challenges experienced. Last year's activities for December in Ghana came at a smaller scale and did not meet the peak that Ghana experienced during the Year of Return in 2019. Dr. Awal said that Ghana's tourism sector suffered losses of eight billion cedis last year. Despite those losses, he is encouraged by the anticipated growth and recovery in the coming months. "We are expecting about 150,000 foreign arrivals between now and December," said Dr. Awal. "So, we are expecting a rise in tourism."  He said that with the support of the World Bank 13 million cedis have already been disbursed to support the tourism sector. The minister said the last quarter of the year is especially important. "Come December 2-3, we are launching 'Destination Ghana' in America," he continued. The campaign is aimed at increasing tourism to Ghana and will be launched in Los Angeles and New York. "We want to make Ghana a world tourism destination."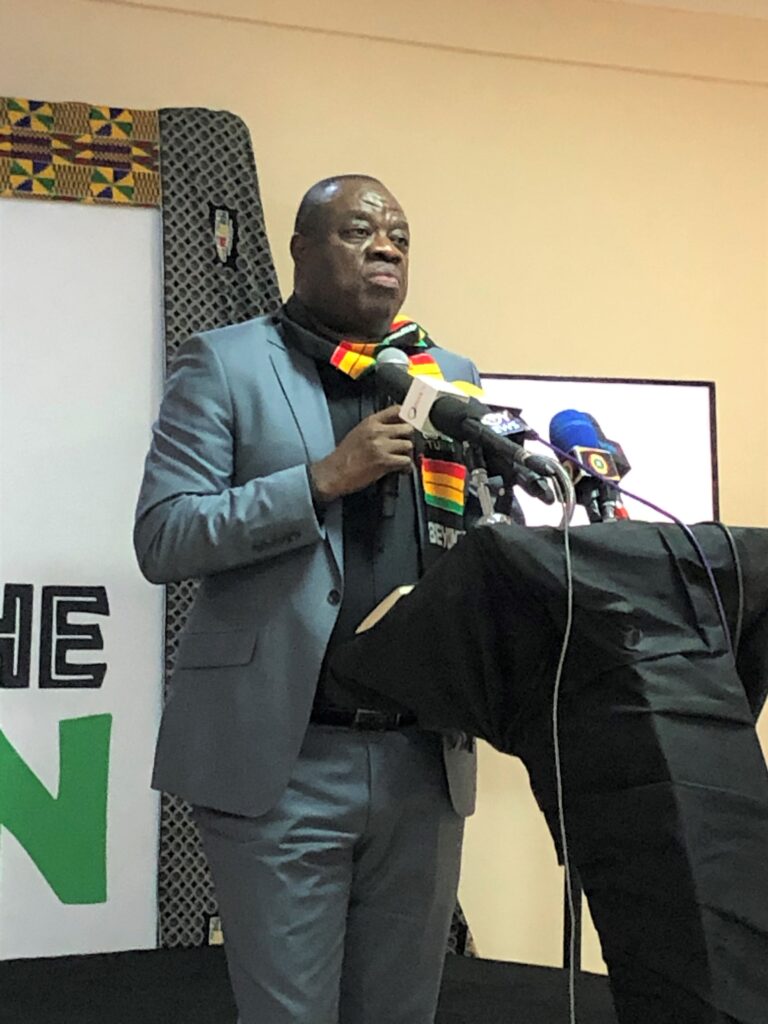 Mr. Agyeman said that President Nana Akufo-Addo has approved events could go on provided they adhere to the strict covid-19 protocols set forth in collaboration with the National Covid-19 Task Force and the Presidential Advisor on Health, Dr. Anthony Nsiah Asare. The full calendar of events will be announced on 1st November. Some of the organizers have yet to apply formally and now that protocols have been signed off, the announcement has been delayed until all who are set to engage in events are able to put processes in place to follow all the covid-19 protocols.
"Guests will be required to present covid-19 vaccination cards prior to entering all the events that are going to be endorsed. In addition to that, guests ages five and up will be required to wear face masks," said Mr. Agyeman. He added that masks could be removed for certain activities like eating and drinking. Temperature checks would be completed prior to entering all events and entry sanitizer systems will be used along with hand sanitizer stations located throughout the event venues.
"We will have reduced numbers at all events," Mr. Agyeman said regarding social distancing concerns. Seating arrangements are required for seated events to ensure the 2-metre social distancing can be adhered to (except when it's members of the same family together). Contactless ticketing is also encouraged as much as possible where tickets can be scanned on mobile devices.
Just as guests at events will go through screening, the same expectation will be placed on staff working the events. They will be required to go through health screening which includes vaccination cards. "In most countries now, for you to attend any of these events you need to have a vaccination card." He referenced the number of sporting events in Europe and even restaurants in the U.S. placing vaccination requirements on guests.
The Beyond the Return Secretariat is still engaging with event organizers and some events have already been confirmed and committed to adhere to the required protocols. Afrochella is one of the highly anticipated events that has already been approved with their date announced for 28th December. Other events coming include Polo Beach Club, Rhythms on da Runway, GUBA Awards, Taste of Ghana, Kwanzaa in Ghana, Diaspora Transition and Ahaspora Conference who will soon be announcing their dates soon.
By 1st November the full list and calendar of events will be placed on websites including www.beyondthereturngh.com and www.visitghana.com. We will be using these mediums to communicate updates on upcoming activities for December in GH.
By: Ivy Prosper