The Ghana Embassy in Washington, D.C., in collaboration with the Ghana Tourism Authority, LIQUID SOUL-DC, Events DC, and D.C. United, will hold a groundbreaking initiative next month; the inaugural Ghana Week in DC is scheduled to run from October 9th to 14th, 2023, this week-long celebration promises to showcase the richness of African culture and foster partnerships that transcend borders.
At the heart of this week of events is the "Capital City Africa Cup," an historic football (soccer) friendly match scheduled for 14th October 2023. This match will see D.C. United, one of Major League Soccer's most decorated clubs, facing off against the Ghana Premier League champions, Medeama SC. This event is not just about sports; it symbolizes the coming together of cultures and the strengthening of ties between two nations.
Ghana's Ambassador to the U.S., Hajia Alima Mahama, expressed the significance of this event, stating, "This momentous occasion not only brings our vibrant Ghanaian culture to the forefront but also strengthens the bonds of friendship and partnership between our two nations." She also highlighted the evolving collaboration between Ghana and Washington, D.C., especially in areas like the pharmaceutical industry.
Ghana Week in DC, featuring the Capital City Africa Cup match, is more than just a football (soccer) match; it is a celebration of Africa's diversity and an opportunity to promote economic engagement and cooperation. The festival will feature a range of cultural, economic, and sporting events designed to foster collaboration and investment in critical sectors such as health, infrastructure, energy, agribusiness, and digital technology. Businesses and vendors will have the opportunity to showcase their products and services throughout the week of festivities.
During a recent media event, Ambassador Mahama, alongside key partners, shared insights into the festival's goals and significance. D.C. United President of Business Operations, Danita Johnson, emphasized the importance of cultural unification through sports, saying, "D.C. United being the host of the Capital City Africa Cup is a true representation of bringing cultures together and the unification of soccer." D.C. United, with its impressive history of domestic and international successes, is uniquely positioned to host such an event. The club has won the MLS Cup four times, the Supporters' Shield four times, and the Lamar Hunt U.S. Open Cup three times, making them a powerhouse in U.S. soccer. Events DC President and CEO, Angie M. Gates, underscored the local economic impact of the event, saying, "Hosting the Capital City Africa Cup in the District of Columbia will grow our local economy and bring in over $3.4 million dollars."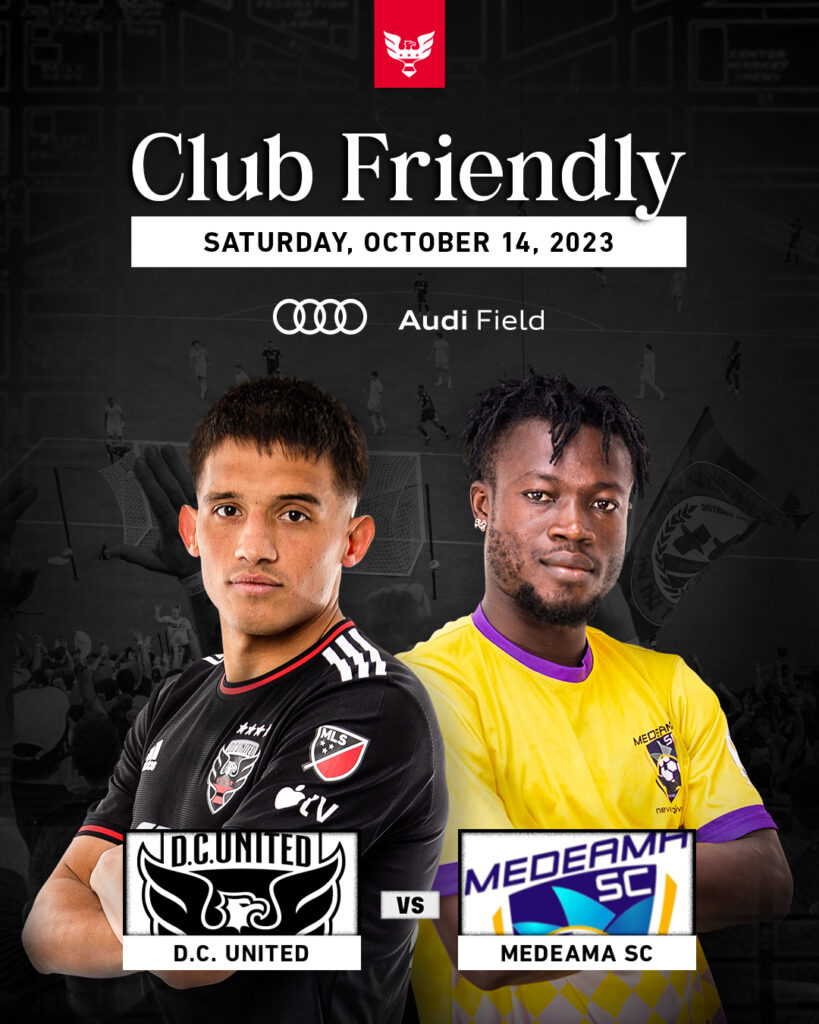 This is an exciting time for Ghana as the Medeama Sporting Club, the Ghanaian Premier League champions, will bring their football dominance to the Capital City Africa Cup. Ghanaian talent are known around the world for their skills in the sport and this opportunity to have a friendly match in Washington DC, will give them more attention in the U.S. market. The week of festivities will also highlight Ghanaian businesses who will be travelling to showcase their products and services.
Paxton Baker, Managing Partner of LIQUID SOUL-DC, made a trip to Ghana earlier this year to launch the event and share information in Ghana and why it's important to him to be part of this event. He recently highlighted the festival's cultural significance, stating, "The Capital City Africa Week Festival is set up to be a celebration of African culture." He expressed hope that the week of special events would inspire people to explore and learn more about Ghana and the broader African culture.
"There is much anticipation as the festival is quickly approaching," said Ghana Tourism Authority's Annabelle McKenzie, who is the Director of its Beyond the Return Secretariate. "I'm looking forward to the week of activities bringing the diaspora together with Ghanaians who will travel to DC for the festivities. This will also be an opportunity for Americans to learn more about Ghana and explore opportunities to plan a future trip to see what we have to offer."
Ghana Week in DC, will be filled with cultural richness, economic collaboration, and unforgettable sporting moments. This initiative exemplifies the power of culture and sports to bring people together and strengthen international bonds.
For more information about the week's events please email su[email protected] or [email protected].