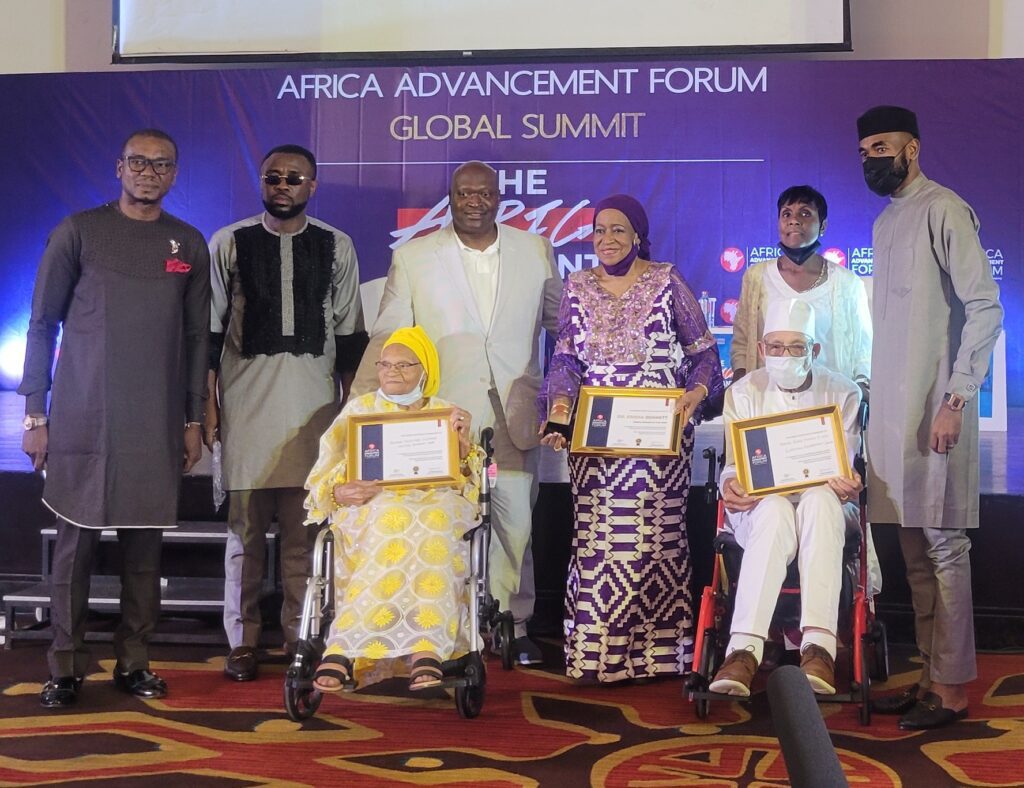 It's was a whirlwind week for two survivors of the 1921 Tulsa Race Massacre, Viola Fletcher, 107 and Hughes Van Ellis (Uncle Redd), 100. Their visit to Ghana from August 14-21, 2021, was the journey of a lifetime and the level of respect they have received has been overwhelming. Never did they imagine what type of reception they would receive in Ghana.
The Africa Advancement Forum held an awards event at the Kempinski Hotel on August 20, 2021. The theme of the event was 'The Africa We Want' and it featured panel discussions and speakers from across the African continent. Their focus is to make a difference and influence positive growth and development of African economies.
Viola Fletcher and Hughes Van Ellis (Uncle Redd), were special guests at the event and were honoured with an Africa Advancement Award. This is to recognize them as living legends who have been committed to fighting racism and injustice and for speaking out on the tragic 1921 Tulsa Massacre that they survived. Fletcher's testimony to U.S. Congress was so compelling that there was no denying how important it was for the government to publicly acknowledge the act of terrorism towards black people on American soil.