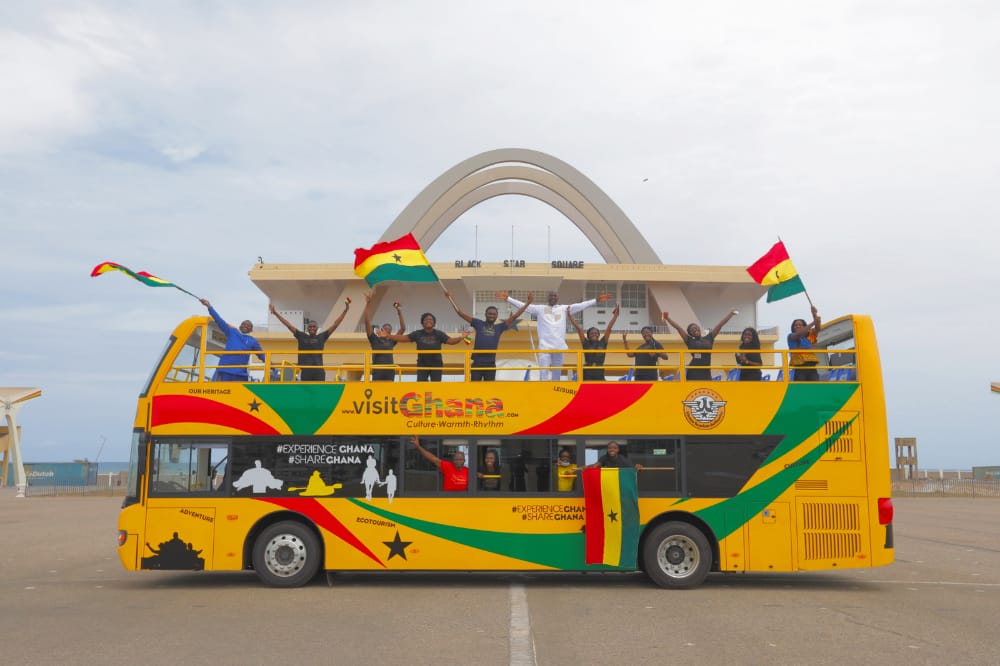 It's official, the Double Decker City Tour Coach will be operating for the general public starting this week. The tours are a collaboration of the Ghana Tourism Authority (GTA) and the Tour Operators Union of Ghana (TOUGHA) to create tours of the city of Accra using the double decker bus to experience Accra in a new way. The tours are another initiative to promote regional and domestic tourism similar to the ongoing See Ghana, Eat Ghana, Wear Ghana, Feel Ghana, Stay Home Discover Ghana, and Snap and Win Campaigns that are promoting tourism through culture and creative arts.
The Accra City Tour will showcase Accra to Ghanaians and international travellers through historical and cultural sites and iconic buildings an places. The tours will subsequently be extended to other Regional capitals across the country over the course of time.
The bus will depart daily from the Accra Tourist Information Centre with two available time slots; 9am-11am and 1pm-3pm. Fees to board the tours will be GH¢ 60.00 for adults, GH¢ 30.00 for SHS/Tertiary students, and GH¢ 20.00 for Basic students. For those interested in hiring the entire bus for two hours to use on the approved routes, the fee is GH¢ 3000.00 and should be done by contacting GTA.
For more information on bookings please contact the following numbers: +233 307 007 100, +233 596 617 976, or +233 243 146 864.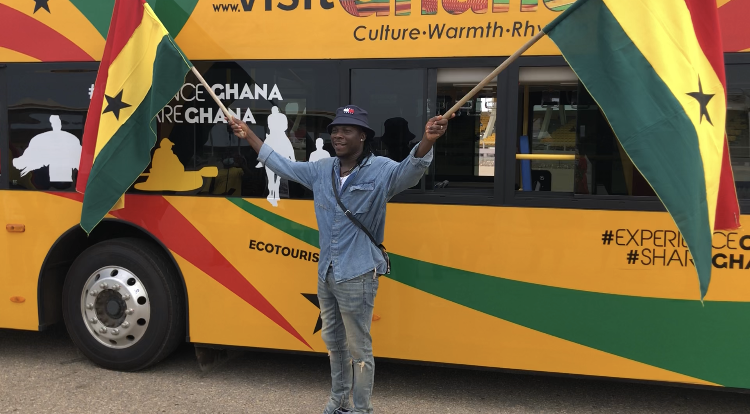 By: Ivy Prosper