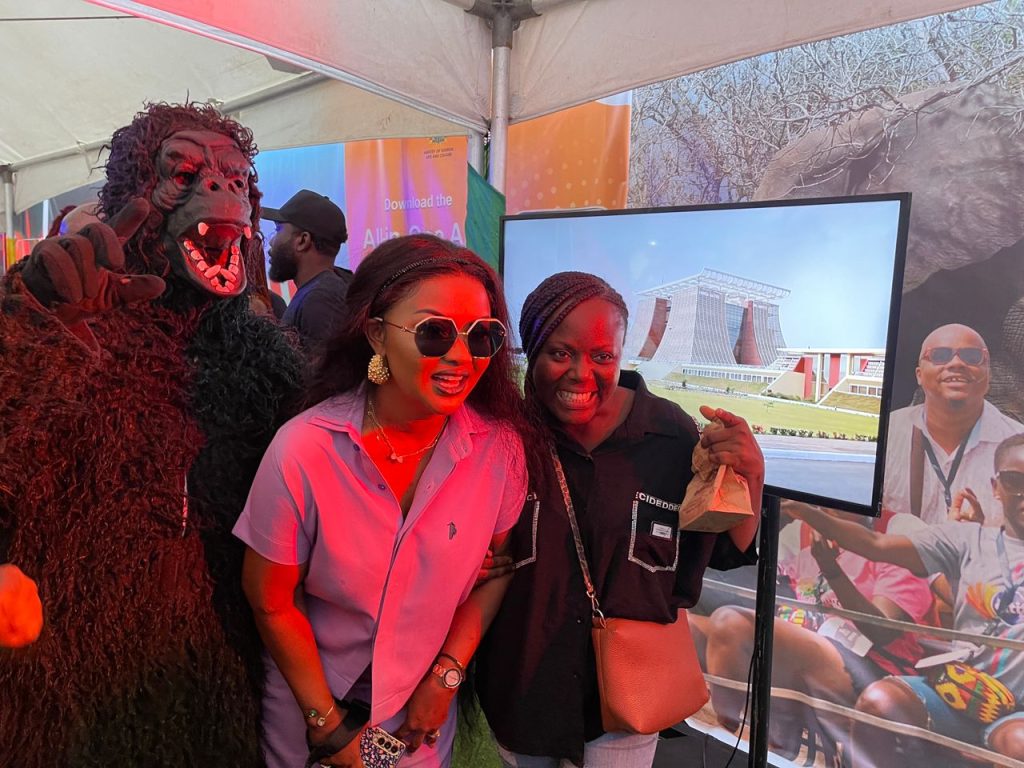 Ghanaian Actress/Producer, Nana Ama McBrown joined the team at the Ghana Tourism Authority's booth at the Chale Wote Festival to enjoy some fun games and testing her football skills. The actress had plenty of fun showing everyone her footwork. When she walked the streets of Jamestown, she was followed by her fans who were excited to see her and many took the time to grab a selfie with her.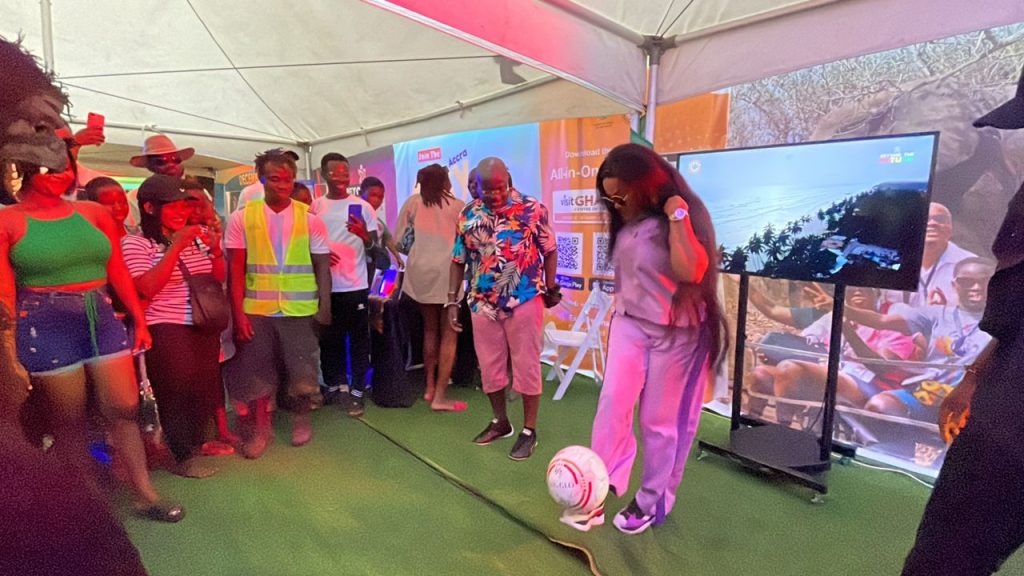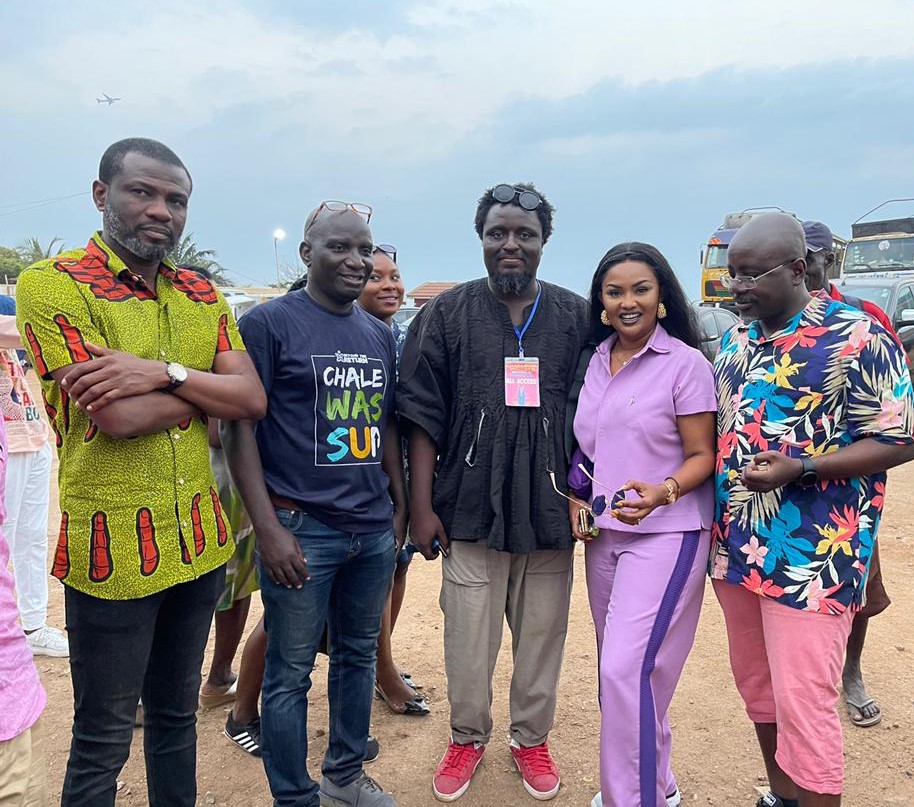 This year's theme of the Chale Wote Festival was 'Stargate to Africa'. It draws on indigenous artistic expressions into an interaction with orature. It represents a shift from the traditional views about African supernatural beliefs and rituals into seeing them as a new framework in political thought. It's an opportunity to also embrace a new empathy in Pan-Africanist thought through art, according to a statement from festival organizers.
After two years of the pandemic, people were excited to be back and celebrate the creative community at what's become the biggest art festival in West Africa. Thousands of people travelled from across the country and internationally to experience the festival. Chale Wote brings art, music, design, fashion, and performances into the streets of Jamestown. Many in the community enjoy the economic impact it makes for local businesses. According to Festival Director, Mantse Ayikwei, "The festival has been transformative for the over 10,000 businesses that have benefited from the festival activities."
The Chale Wote Festival brought some of the most interesting groundbreaking performances and artists from Africa and the diaspora. This has been the case since the festival's inception. This year's performers included the band Faso Djarabi from Burkina Faso, Chief One, Zantour Lansre from Chad and Sylence, a Ghanaian Lolo Funk band. The festival also featured the annual graffiti mural, extreme sports, fashion, art exhibitions, African cinema and street performances.