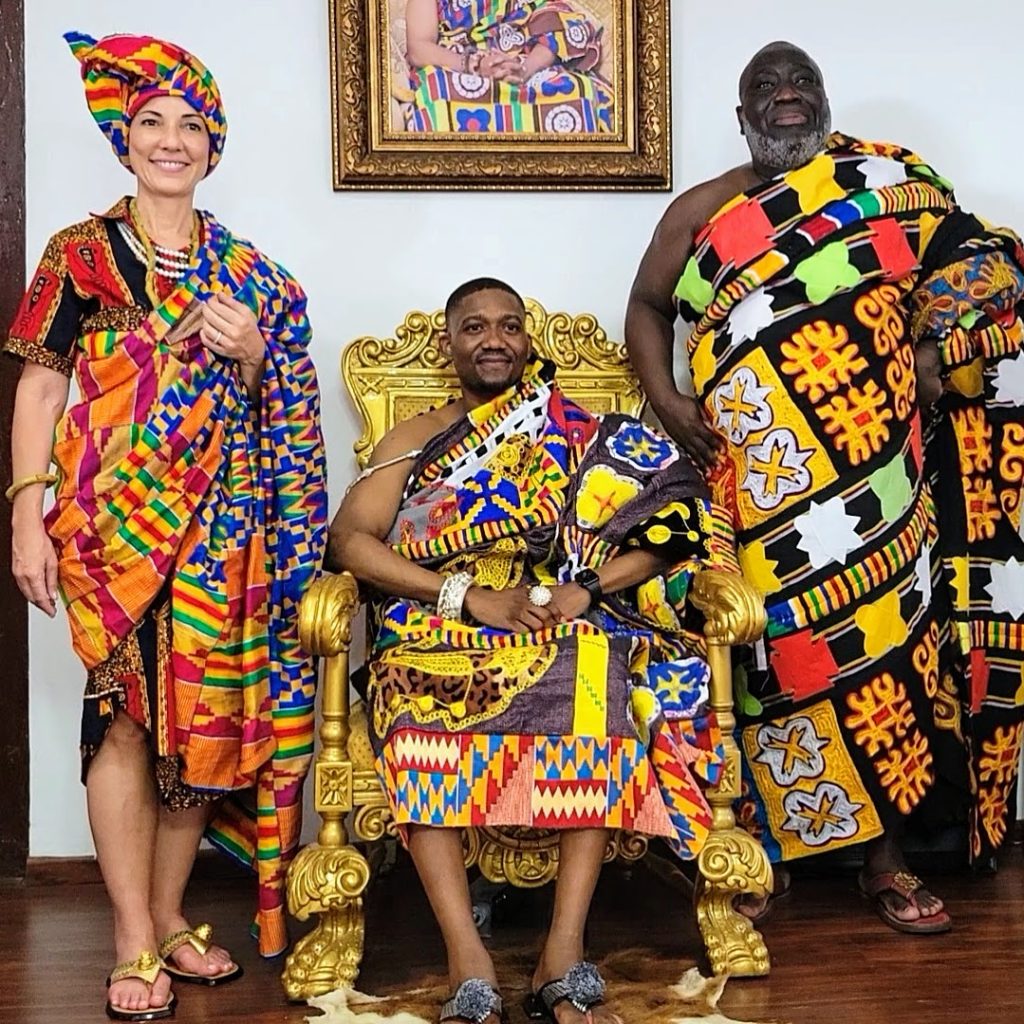 A Grand Durbar was held in Akropong, Eastern Region, by His Royal Majesty Oseadeeyo Kwasi Akuffo III, to welcome Honourable Kamina Johnson Smith, Minister of Foreign Affairs and Foreign Trade of Jamaica. She was enstooled as the Akuapem Tourism and Diaspora Queen during the event which was also attended by Esmond St. Clair Reid, High Commissioner of Jamaica for West Africa and Isaac Osei Bonsu, Honorary Consul of Jamaica to Ghana and members of the Caribbean community living in Ghana.
Overwhelmed with gratitude, she expressed her feelings with great sentiment. "It is a great honour to be with you here today," said Hon. Johnson Smith. "I have walked through the streets, I have felt the spirit of Akropong." The event opened with a small ceremony at the Akropong Presbyterian church which was built by the Jamaicans who arrived in Ghana (then Gold Coast) in 1843 as part of the Basel Evangelical Missionary Society.  This was the time when the 'Atlantic Missionary Movement' involved people from the Caribbean travelling to Africa to help spread Christianity.  At the time, white missionaries struggled to spread the message and were encouraged to recruit black members. It was explained that the idea to recruit came from the then Omanhene of Akuapem, Nana Addo Dankwa I. He is the great great grandfather of the current President of Ghana, Nana Addo Dankwa Akufo-Addo.
The church foundation was laid by 24 Jamaicans and one Antiguan and it played a key role in establishing schools and promoting the Christian faith in Ghana. 
Visiting the gravesite of the original missionaries including Peter Hall, Mullings and Riis, was an emotional experience.  Wreaths were laid on their graves and the connection between Ghana and Jamaica was truly felt. "I have seen the tombs of the first Jamaican missionaries here…and I have felt the connection between the souls of Jamaica and Ghana," Hon. Johnson Smith said. She was also taken through a brief tour of the homes of missionaries and the Akuffo House.  
Hon. Johnson Smith shared with His Royal Majesty Oseadeeyo Kwasi Akuffo III, her plans after being enstooled. "I will undertake my royal duties, with a sense of strong obligation and pride, to create linkages between Jamaica and Akuapim….Akropong….to ensure that our people continue to grow together in fellowship so that more Jamaicans can visit here to walk the soil of their ancestry. And more Ghanaians can visit Jamaica."
By: Ivy Prosper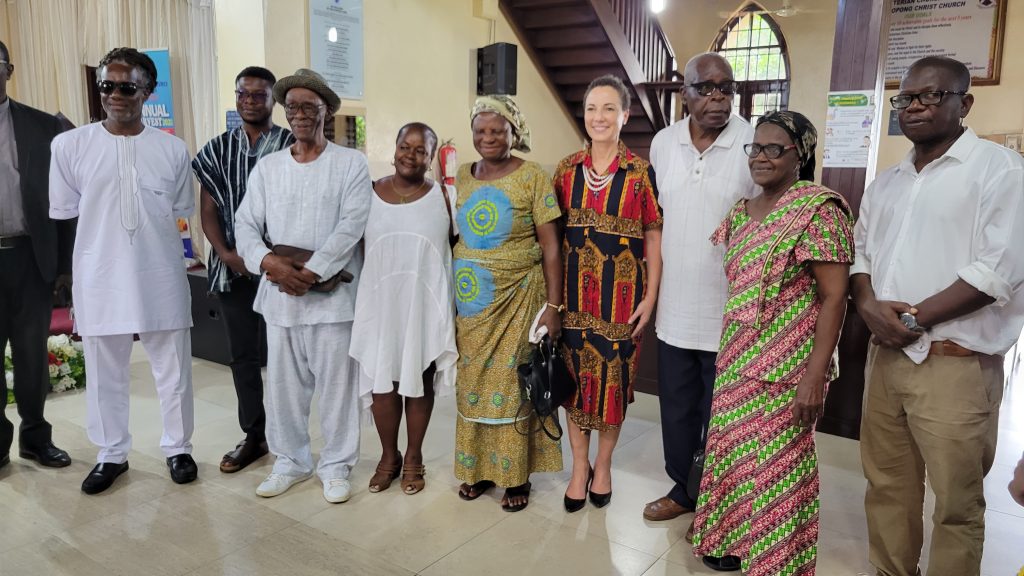 All images courtesy Motherland Media.