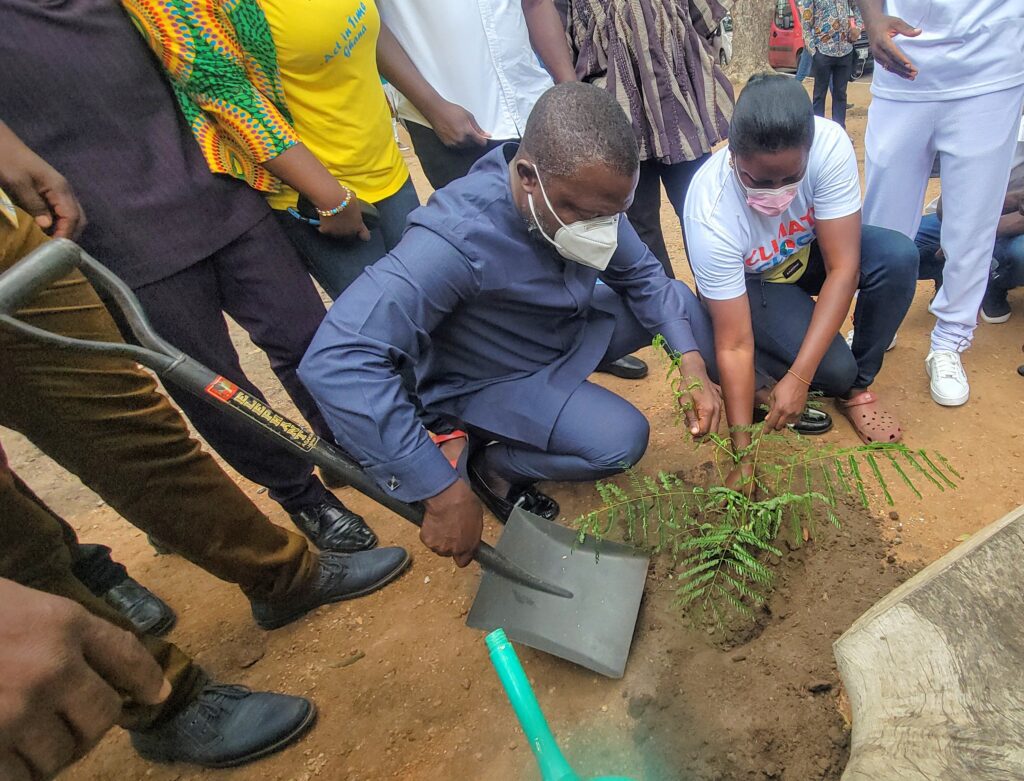 Ghana is the first African Country to join the Climate Clock campaign which is a global initiative focused on reaching the goal of zero emissions to help save our planet's environment. The global clock counts down to the world's deadline. This week, a tree-planting ceremony was held in Central Accra to inaugurate Ghana's participation in this important global initiative.
Music artist Okyeame Kwame has been made the Climate Clock Ambassador for Ghana. He invited several youth from the University of Ghana to participate in the event because he felt they are the future and it's important to have the next generation be a part of this cause that's not only important to Ghana, but the whole world.
The Mayor of Accra, Mohammed Adjei Sowah, gave remarks on why it was important for the city of Accra to partake in this exercise and continue on the path of improving our environment. He noted the reason for 'heat islands' being created in Ghana as a result of the increased number of high-rises in the city without matching the number of green spaces. "I give an example of the financial enclave where we see that all kinds of high-rise buildings have popped up and they use glass to put up the building. Today if you walk around that side, despite the number of trees there you can feel the heat in that area." he said. "This is what we call 'heat islands'. "We are encouraging developers that are putting up these structures to consider energy efficiency." He stressed the commitment he has made for the city to make the necessary improvements in order to make a positive impact on the environment.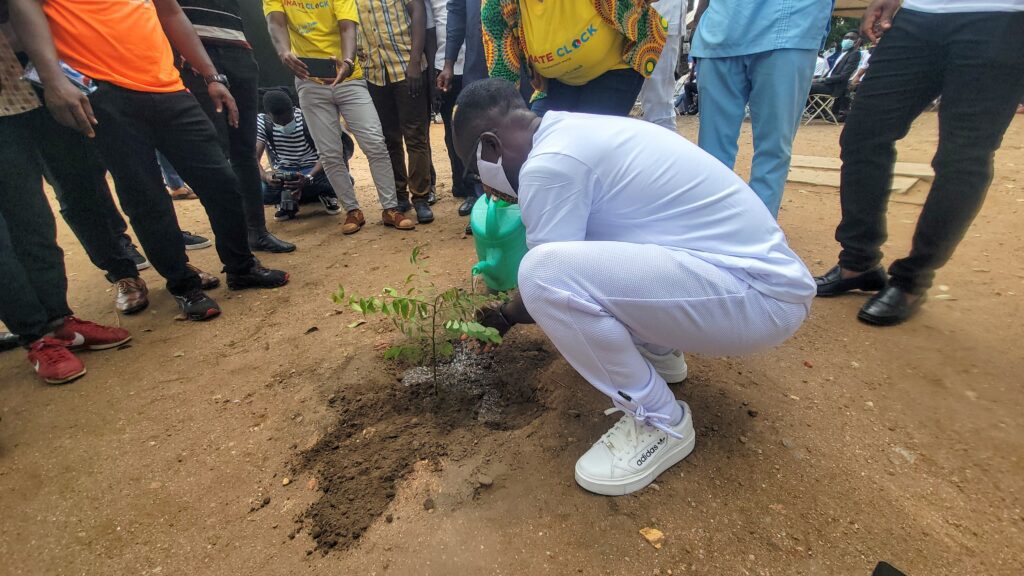 "The way that we drink pure water and throw it on the floor for someone else to pick it up. The way that we are interested in burning electricity, the way we waste water," Okyeame Kwame said to the crowd. "I believe that it is time for all of us to take the mantle of climate clock and run with it." The message of climate change is one that is often not seen as 'cool' and he wanted to emphasize that despite that we need to take this issue seriously. "If we are not careful the media will publish this story and move on to the next gossip," he said. "It is important that all of us take leadership roles in making sure that the conversation about climate change works." He implored all of us to take the knowledge to our homes and be a part of the change and improve our own environment with something as easy as planting a tree. While he spoke, someone was standing by the podium holding the clock with the countdown ticking representing the global clock we are all trying to beat with the goal of reaching zero emissions.