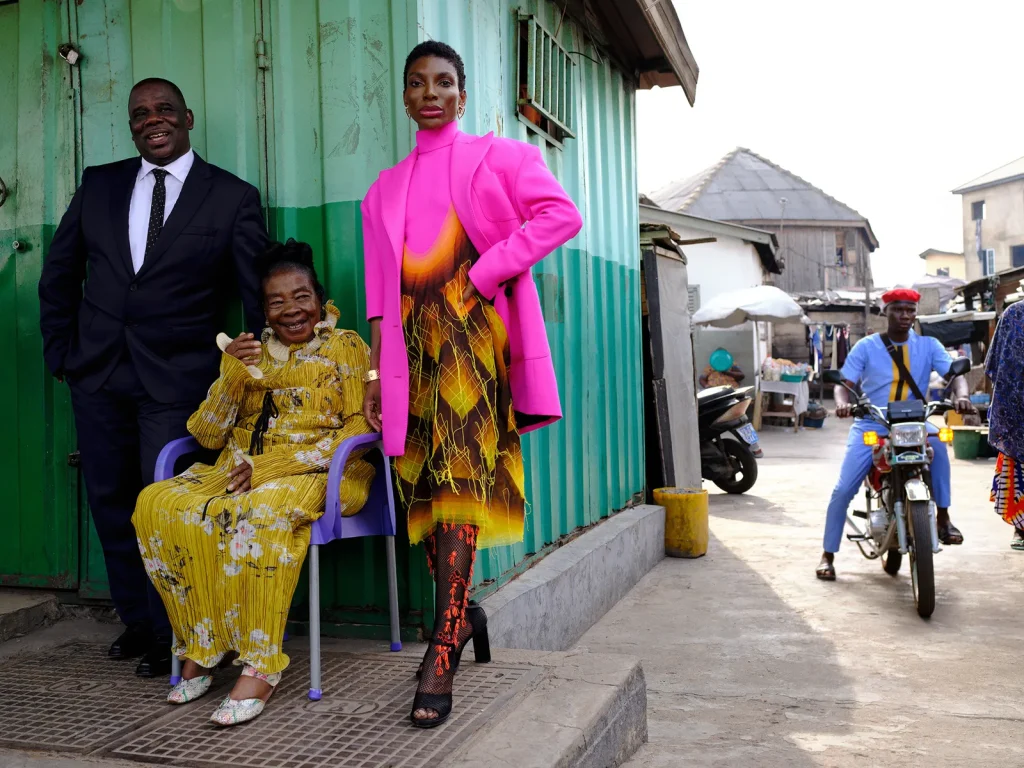 Michaela Coel is on the cover of the November issue of Vogue Magazine. She is proudly promoting the beauty of Ghana as this is the first cover of the fashion publication shot in Ghana. Coel, who is Ghanaian-British, is a successful Actress, Writer and Producer. She's starring in the upcoming Black Panther: Wakanda Forever film set to debut in theatres on November 11th. Black Panther is about "representation on a very mainstream platform about the magic of Africa, the magic of the people, our ancestors," she said.
While promoting Black Panther, she has opted to use it as an opportunity to shine a greater spotlight on her ancestral home, Ghana, where her father currently lives. Her parents have been separated since she was a child but have maintained a cordial relationship according to reports. As she spends more time in Ghana visiting her father, she thinks often about how things may have been different for her if her parents did not emmigrate to England. She is grateful for the opportunities afforded her when her parents moved to the UK. At the same time, she has a high regard for the country her family comes from and takes every opportunity to amplify Ghana when she can.
She was recently a presenter at the Global Citizen Festival on September 24th which took place in Accra's Independence Square and was Hosted by fellow Black Panther star, Danai Gurira. The global event featured performances by Usher, SZA, Tems, Sarkodie and Stonebwoy. Coel read an original poem that became a powerful moment during the festival while she called for the empowerment of girls and women around the world.
When asked where she wanted to shoot her Vogue cover, she chose Ghana and doing that was very intentional. "I'd been to Africa before, Kenya and Uganda, but when I came here, I was really seeing people who looked like me," Coel told Vogue magazine about her first experience coming to Ghana when she filmed the 2018 series, Black Earth Rising. She says she would like to build a home in her father's village and has also considered getting an apartment in Accra.
She has been very intentional in her career choosing only to work on projects she believes in. Fame and accolades don't impress her, and she often takes breaks from social media for her own well-being.  Best known for her BAFTA award-winning series, 'Chewing Gum' which streamed on Netflix, she made headlines when she turned down a million-dollar deal for another project from Netflix when they denied her rights to the copyright of her own work.  Coel is very much about maintaining her authenticity, staying true to herself and not letting anyone push her into doing something she doesn't want to. A true African woman through her strength and beauty.
By: Ivy Prosper