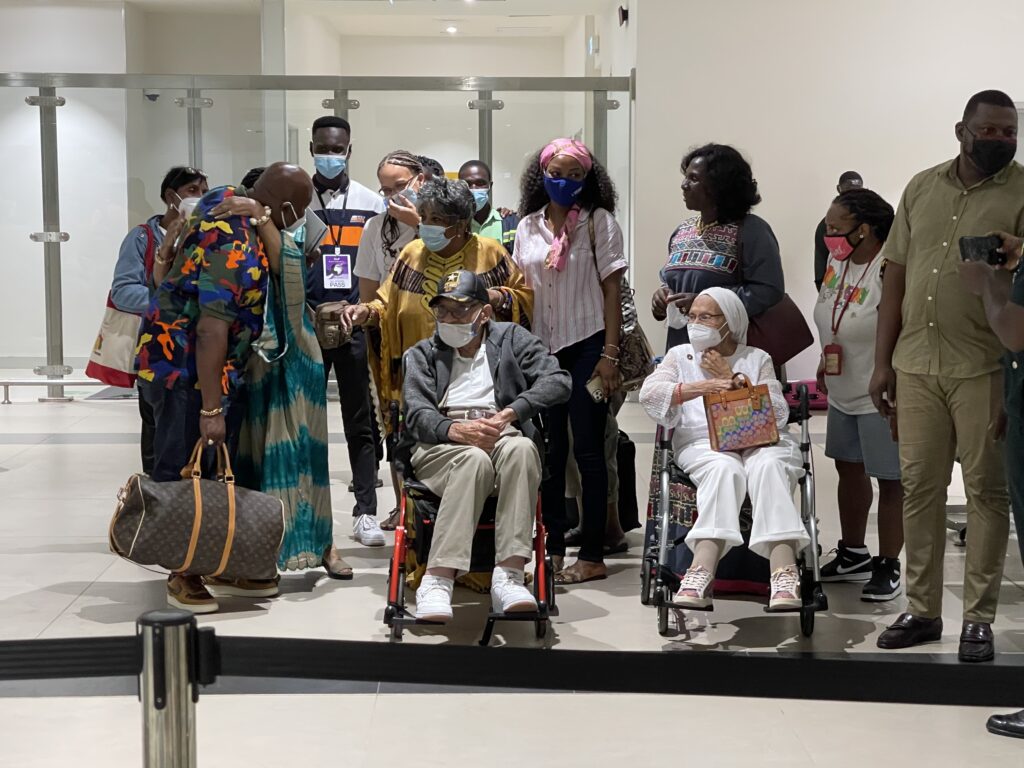 With tears in their eyes, Viola Fletcher, age 107 and Hughes Van Ellis, aka Uncle Redd, age 100, were finding it hard to say goodbye to Ghana. After a week-long trip, they fell in love with the country's hospitality, the people and the culture. They completed a life mission to see the motherland Africa and didn't want to go back.
The siblings are survivors of the 1921 Tulsa Race Massacre when a mob of racist white people completely decimated a thriving black community in Tulsa, Oklahoma. Fletcher said it was her lifelong dream to see Africa before seeing God. That dream has been realized beyond her wildest dreams. On their last evening in Accra, they were treated to a farewell dinner by the poolside at the residence of Ambassador Erieka Bennett. Surrounded by their family and new friends, it was both a goodbye and a celebration of their life-changing experience.
When Uncle Redd wanted to speak after dinner he was so emotional, he began to tear up, holding his hand in front of his eyes trying to hold back the tears. Taking his glasses off, he took tissue and wiped the tears. "I can't think of the words but I've got one or two words…this is love, from the heart," he said. "The love and respect, honour…that's what it is. I want to thank each and every one of you….number one people, it's been amazing….I thank you, I love you, I never will forget you…number one people in my heart, understand?" Thank you so much."
The Diaspora African Forum presented Mother Fletcher with a Living Legend Award to honour her contributions to the world. She was grateful and shared her sentiments about the experience in Ghana. "Every one of you and all the effort you've shown, I feel comfortable and full. Thank you very much and I'm sure the whole family feels the same way. We all love you."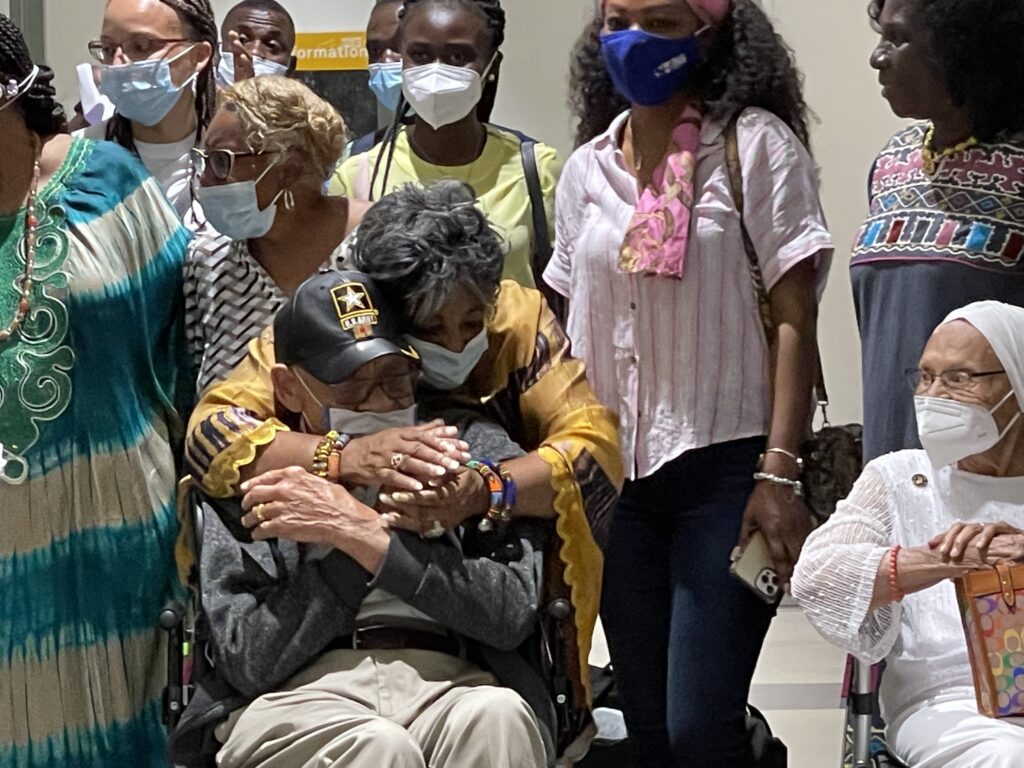 Malee Craft is the eldest daughter of Uncle Redd and also took the opportunity to express heartfelt gratitude for their time in Ghana. "The respect that has been given to him has been phenomenal. We are really speechless as to all the things that we have done, seen, the people we have met, and it's been a wonderful lifetime experience and I'd like to say thank you, thank you, thank you, for everything. For the love, the kindness that everyone has shown us here for our first time in Ghana.".
Deputy Director of Diaspora Affairs, Office of the President, Dr. Nadia Musah joined the farewell dinner and expressed a heartfelt thank you from her office and the presidency for choosing Ghana as the place to visit in Africa. "I'm very happy we spent the last seven, eight days with you and looking at your strength…" she said. "You can't hold anything back. You cannot. You shouldn't let your age or anything limit what you can do."
At the airport it was another emotional scene as Dr. Toni Luck and Ambassador Bennett, had tears and felt the love these two centenarians had brought to Ghana. The trip not only changed the lives of Mother Fletcher and Uncle Redd, but it also made an impact on everyone who spent time around them over the past week. Their journey has inspired others who were once hesitant about travelling to Africa. If they can travel at age 107 and 100, then there's nothing that should stop others from making the same journey.
By Ivy Prosper