Rhythms on da Runway  proved once more why African fashion continues to gain international attention. This year's event took place on 14th November at The Underbridge in East Legon. The venue was transformed to represent Ghana and the set was influenced by last year's event which took place at Christenborg Castle in Osu.  The set captured the look and feel of the Black Star Square and was draped in Ghana;.  It was a spectacular display and the perfect backdrop for the night's program.  
This year's edition of Rhythms on da Runway was 100% Ghanaian featuring fashion from Ghana and music performances from Ghanaian artists.  With travel limited due to the pandemic, there were no designers and artists flying in from other countries to show their collections or perform.  Instead, putting the spotlight on our local designers was the focal point.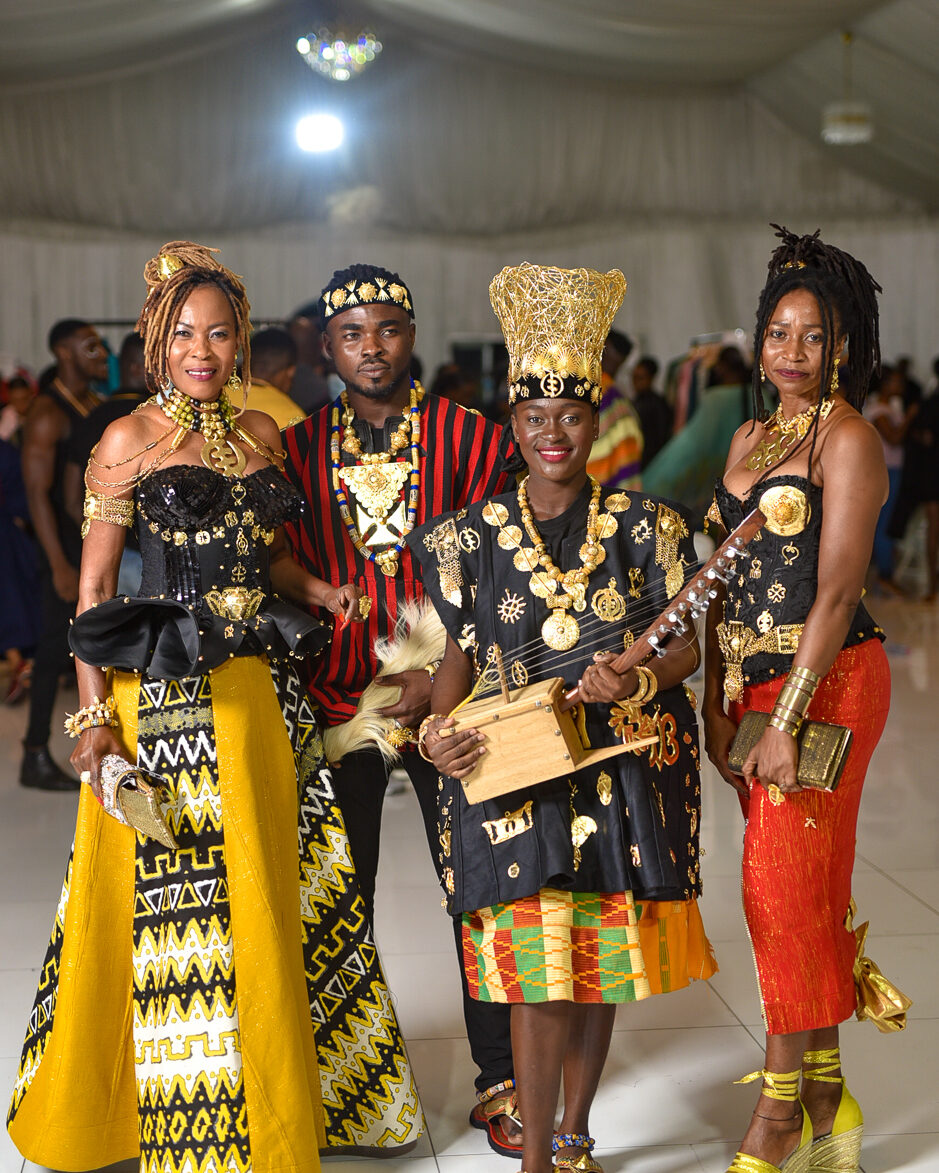 Designers included Stephapp Ghana, Nadry Laurent, Lawen Taylor by Aha, KOB Fashion, Katie O Eleganza, Brush & Saccy Bespoke and more.
A special tribute was made through a citation to one of Ghana's pioneering fashion designers, Ricci 'Saint' Ossei, who was the Creative Director of Saint Ossie Studio and father to Reggie Rockstone, Ghana's hip-life pioneer.
Music performances at the event included Akwaboah, K Jay Live, Camidoh, Mishasha, Kelvynboy and many more.