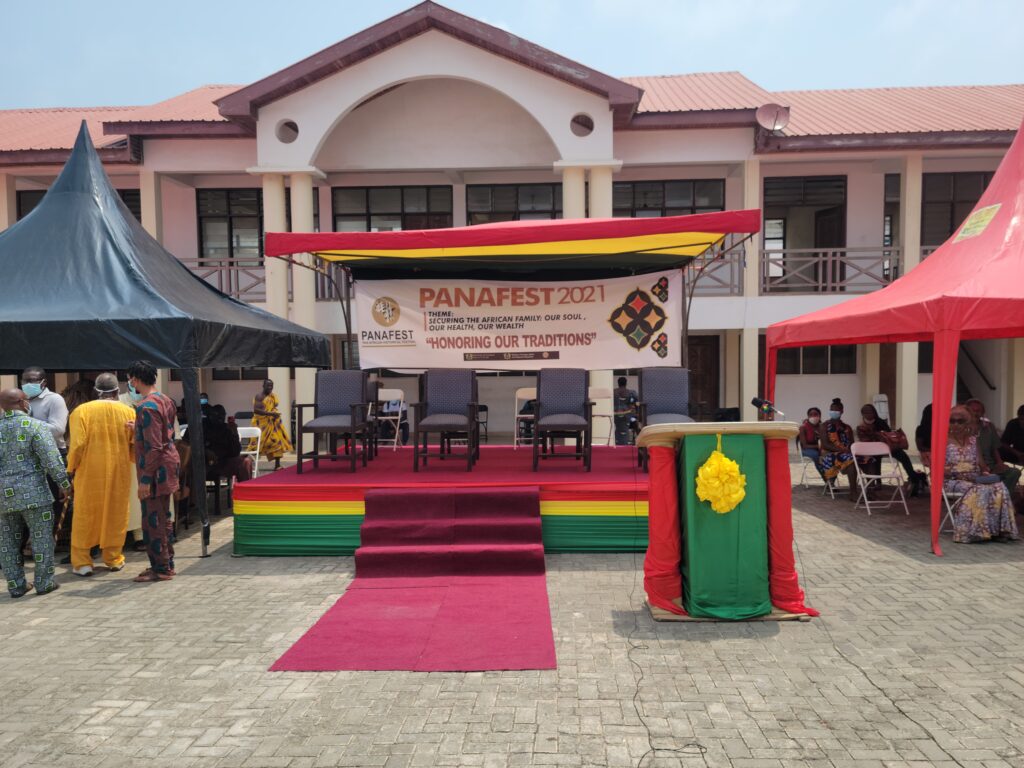 PANAFEST 2021 was another successful celebration of culture, tradition and upholding the vision of Pan-Africanism. Since 1992, the festival has celebrated our African roots, heritage and invited our global diaspora brothers and sisters to come and participate in important activities that further deepen our relationship. This year's theme was 'Securing the African Family: Our Soul, Our Health, Our Wealth' and 'Honoring Our Traditions'.
Despite the limitations of the covid-19 pandemic protocols, the event was able to represent the core values and significance of PANAFEST. The Durbar was hosted by the Paramount Chief of of the Oguaa Traditional Area, Osabarima Kwesi Atta II, at the Emintsimadze Palace. Traditional Rulers and Queen Mothers from other areas joined in the celebrations. A ceremony was performed to welcome those in the diaspora back home to motherland Africa.
PANAFEST & Emancipation activities were a collaborative effort of the PANAFEST Foundation, the Ministry of Tourism, Arts & Culture, Ghana Tourism Authority, and Beyond the Return.