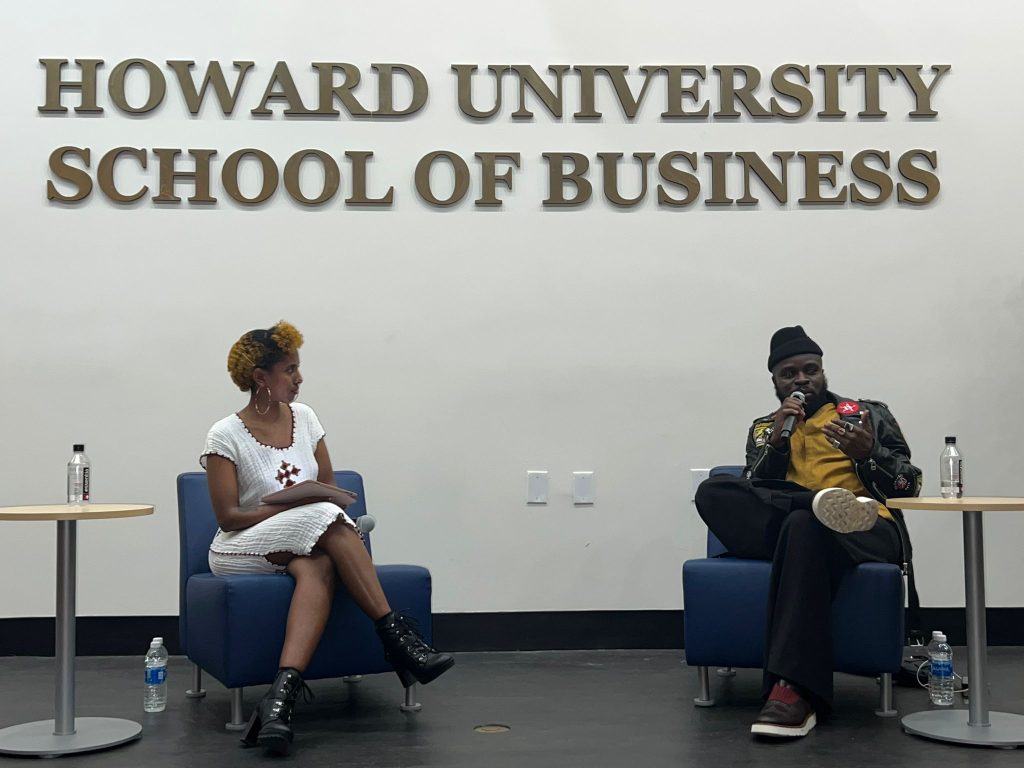 "Had a very inspired conversation at Howard University yesterday. Correct people, correct energy, thought provoking questions in a wonderful space that honors blackness and excellence," is what Ghanaian artist M.anifest wrote on his Instagram page after speaking at Howard University on February 15th. He was invited as a special guest in a talk at Howard University's Warner Music/Blavatnik Center for Music Business.
Howard University is one of the most respected Historically Black College and University (HBCU). Last September they declared the 2022/2023 academic school year as the 'Year of Ghana'. In doing so there have been activities that connect the culture of Ghana with the African American community. For Black History Month there have been a special series of events that highlight contributions of Black people in all facets of society. When it comes to music, this year is especially significant as it marks the 50th anniversary of hip-hop music, which has become one of the most influential genres globally.
M.anifest started his career as an independent hip-hop artist in the U.S. before he moved back to Ghana. He is known to be one of the best lyricists in Ghana and creates music that is socially conscious while entertaining the masses. The talk was moderated by PhD student in African Studies, Milen Mehari. In their discussion M.anifest spoke on the many social issues facing people in Ghana, how music plays a role and how effective the Beyond the Return initiative has been. During the Q&A session he spoke about his greatest influences in music stemming from both American and Ghanaian artists.
The conversation didn't remain solely on music but also on how change can be made in Africa. "Africans, Ghanaians seem to always complain about the challenges they are facing but contribute little to solving these problems," M.anifest said. He wanted to encourage Africans to be part of the change they want to see. He noted how Africans gain a new perspective once they live in the west and return home. "There's something about living in the west, when you come back to Africa, you start to have a colonial gaze, the sense of entitlement, you are always upset with everything, you have to check yourself, what have you contributed.?" He wanted everyone to understand that he's not dismissing the challenges in Ghana and other African countries, but he wants to highlight that we can be the ones to make the change happen through our contributions. He said that what the young Africans do to improve their own countries will be the legacy they leave for future generations.
Story by: Ivy Prosper