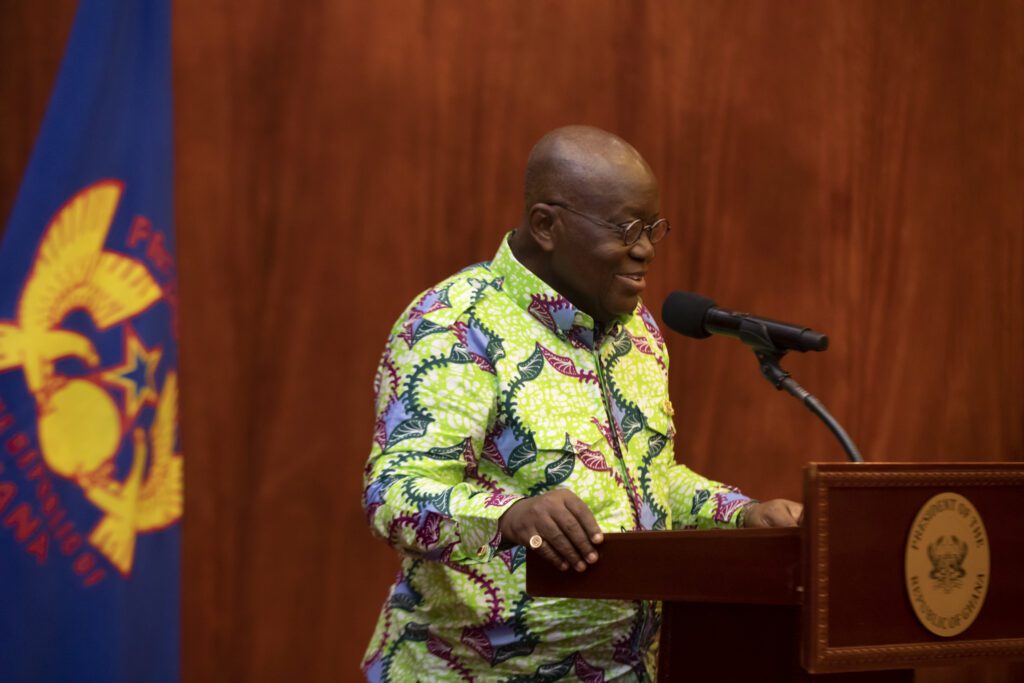 President Nana Addo Dankwa Akufo-Addo officially swore in the Steering Committee for the 'Beyond the Return' initiative. The committee will be co-chaired by the Minister of Tourism, Arts and Culture, Hon. Ibrahim Mohammed Awal and the Minister of Finance, Ken Ofori-Atta. The ceremony took place at Jubilee House on Tuesday 1st June 2021. 'Beyond the Return' is a 10-year campaign with the theme, 'A decade of African Renaissance'. It is the follow-up to the successful 'Year of Return' campaign in 2019.
Dr. Awal, gave his remarks before introducing the members of the steering committee. Speaking on the value of tourism for Ghana he said, "Tourism is a cross-cultural activity, a cross sectorial function." In his commitment to drive the tourism sector in Ghana he said, "We want by close of 2024, to be the number one tourist destination in Africa."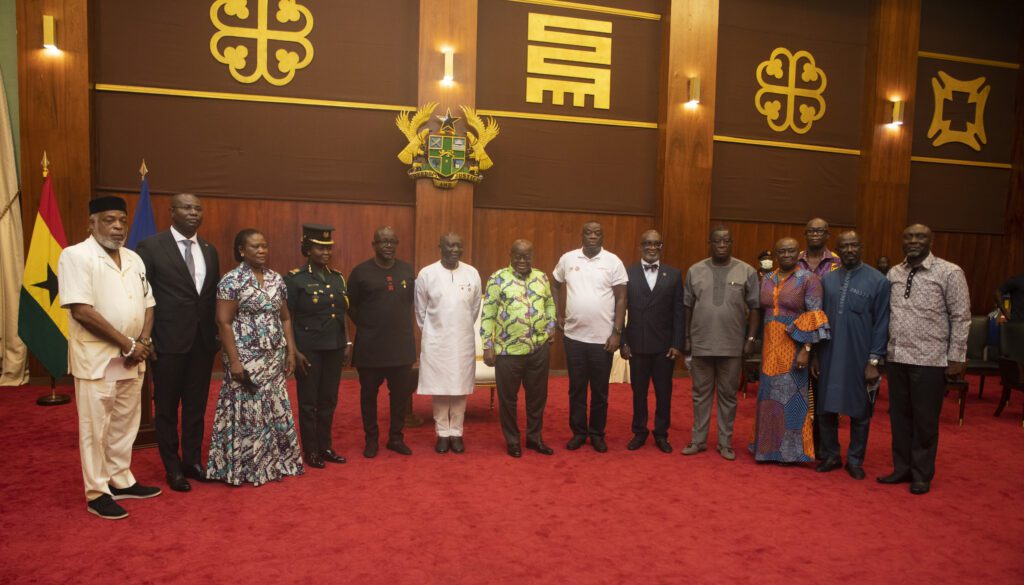 'Beyond the Return' is built on the foundation of seven pillars which are a response to the feedback received from the diaspora and Ghanaians during the 'Year of Return'. The appointment of the steering committee will serve with the commitment to meet the goals of all the seven pillars which are, Experience Ghana, Celebrate Ghana, Give Back Ghana, Brand Ghana, Diaspora Pathways to Ghana, Promote Pan African Heritage and Innovation and Invest in Ghana.
The other members of the committee are Hon. Amoako-Atta, Minister of Roads and Highways, Akwasi Agyeman, CEO of Ghana Tourism Authority, Akwasi Awua Ababio, Director of Diaspora Affairs, Office of the President, ACI. Edith Penelope Arhin, Regional Commander for KIA Immigration, Stella Appenteng, Ghana Tourism Federation, Professor Esi Sutherland-Addy, PANAFEST Foundation, Yofi Grant, CEO, Ghana Investment Promotion Centre, Kwame Acheampong Boateng Esq., Private Sector, Reginald D. Laryea, Media Majique and Research Systems, Rabbi Kohain, Diaspora Coalition, and Worwornyo Agyeman, Ministry of Interior.
"Our next focus is to intensify our engagements with Africans in the diaspora and all persons of African descent," said President Akufo-Addo. "The steering committee's work is as clearly defined as follows; design and implement effective strategies to boost trade and development cooperation, skills and technology transfer between Ghana and the African diaspora to achieve the Beyond the Return objectives." All stakeholders and committee members are looking forward to the developments in store for 'Beyond the Return' that will grow engagement with people of African descent, while building a bridge between Africa and the diaspora.