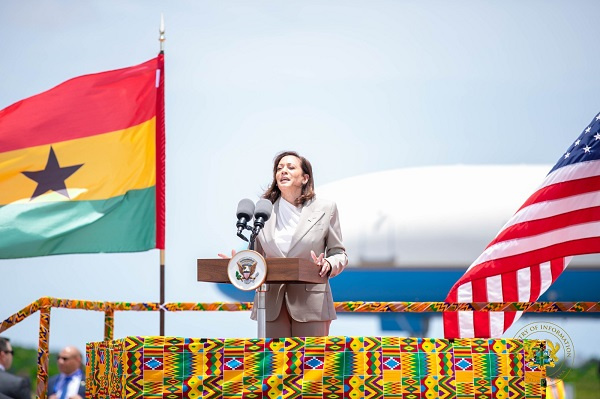 United States Vice President Kamala Harris arrived in Ghana on Sunday 26th March to begin her three-country tour in Africa. She will be in Ghana, Tanzania and Zambia. She was welcomed by Ghana's Vice President Dr. Mahamudu Bawumia, several government officials and students from Basics International School. It was a beautiful warm welcome with drumming and dancing showcasing the heart of Ghana's culture.
Vice President Harris will be in Ghana for three days and plans to meet with President Nana Akufo Addo to discuss important matters that the United States is interested in when it comes to building their relationship with African countries. "We bring you greetings and we are looking forward to this trip and the very important relationship and friendship between the people of the United States and those who live on the continent of Africa," she said in her address. "I'm very excited about the future of Africa. I'm very excited about the impact of the future of Africa on the rest of the world, including the United States of America."
She said that the United States has plans to work towards strengthening democracy and building on economic growth and business ties with African countries. "I look forward to my meetings with President Nana Akufo-Addo, President Suluhu Samiya and President Hichilema. We will build on the previous meetings I have had with each of them," she said.
During her time in Ghana she also plans to have meetings with women entrepreneurs, farmers, artists, students and with youth in Ghana. She's excited about seeing the creativity and innovation in Africa that has become a source of great inspiration around the world. "I'm very excited to be here and I thank you all for a very warm welcome," she said.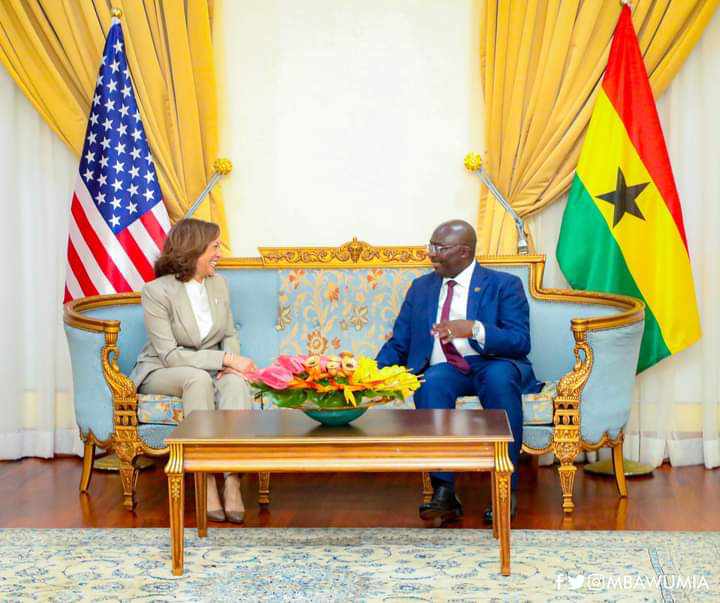 Story by: Ivy Prosper