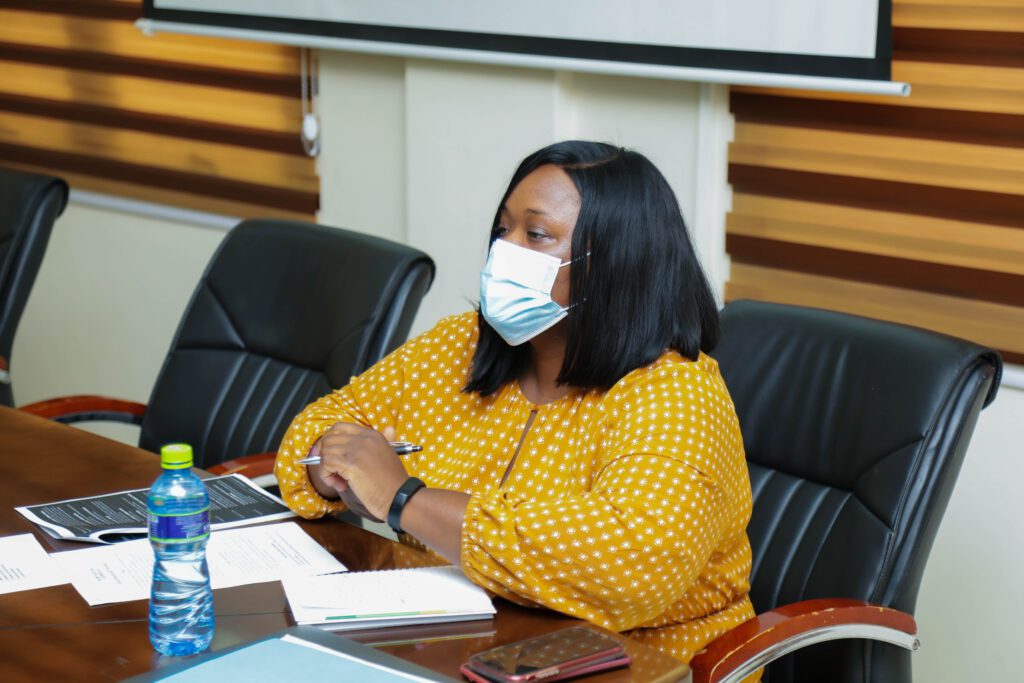 Stakeholders in Ghana's tourism industry held a meeting on the morning of 23rd November, 2021 to discuss the health and safety protocols for the upcoming events in December that are endorsed by Beyond the Return (BTR) and Ghana Tourism Authority (GTA) for the annual #DecemberInGH campaign.
Present at the meeting included representatives from Ghana Tourism Authority, Ghana Airports Company Limited, Ghana National Fire Services, Ghana Immigration, members of the media and other tourism stakeholders. Last month it was announced by Akwasi Agyeman, the CEO of Ghana Tourism Authority, that all attendees of endorsed events would have to adhere to strict covid-19 protocols. Since the announcement many potential travellers have been asking questions about the upcoming events and how they can best follow protocols.
"We want to make sure that those who are coming for events don't contract covid-19," said Ekow Sampson, the Deputy CEO of Operations, Ghana Tourism Authority. He went on to say that the purpose of the meeting was to discuss what the protocols are, the events and the security readiness of all involved.
Annabelle McKeznie, Director of Beyond the Return Secretariat referred to the fact that throughout the year, many events were not being endorsed due to the concerns over covid-19. She went on to say that, "Ghana Tourism Authority and the Beyond the Return Secretariat have worked closely with the Covid Task Force to come up with health protocols and requirements to enable us to launch 'December In GH'," she said. "This year we have endorsed around 60 different events that will happen around multiple regions in Ghana. We want to go over the health and safety protocols and get feedback with any concerns and suggestions that our stakeholders may have." 
Venue entry protocols have garnered the most attention with the general public asking for clarity on the required protocols to attend events. All those attending events endorsed by Ghana Tourism Authority and Beyond the Return will be required to present a Covid-19 vaccination card prior to entry for all events. Additionally all guests age five and above are required to wear masks at events, but are allowed to remove them for the purpose of eating and drinking. Onsite venue protocols include Covid-19 testing available, sanitizing and disinfecting of high touch surfaces, temperature checks upon entry, and hand sanitizing stations throughout the venues. In order to comply with social distancing measures capacities are to be reduced at events to follow the guidelines that the Ghana Covid-19 Commission has directed.
Eric Prempeh, Customer Service Manager of Ghana Airports Company Limited (GACL), said they were working hard towards making the process of going through airport protocols more efficient for the holiday season. "We have streamlined our customer services process to ensure that all service points are connected to make sure that any information needed is also on the ground," he said. Since Covid-19 testing was added to airport protocols last year, it's been one of the areas that has caused delays upon arrival for passengers. "We are now receiving covid results faster," Mr. Prempeh continued. He also mentioned that they have three providers at the airport to do covid testing facilitating the process.
With some events expecting large numbers of attendees, safety protocols for issues like potential fire hazards are also a concern. "Afrochella is the biggest event expecting between 5000 – 10,000 guests," said Ms. McKenzie. M.A. Korsah, Assistant Director of Safety with Ghana National Fire Service said they have asked guest houses and hotels to do fire safety inspections and would be engaging with event organizers. "Where we don't have fire posts, they can have three or four fire men employed to assist them at an event," he said.
Discussions on sanitation during events were raised by Ben Nsiah, Ghana Tourism Authority. Richard Kabutey, the Assistant to Municipal Chief Executive Hon. Sandra Owusu Ahinkorah said that they have started activities in terms of maintaining cleanliness all over the city. He also said that protocols regarding safety and traffic for December would be discussed in their upcoming meetings.
For travellers arriving in the country, it's highly advised to obtain your tourist visa before travelling to Ghana. Everyone must contact their local Ghana Embassy, Consulate or Mission to confirm the process of applying for a Ghana Visa before travel. All travellers are required to have a negative Covid-19 PCR test within 72 hours of travel and must take a covid-19 test upon arrival in Ghana. The test must be prepaid in advance online through the website www.myfrontierhealthcare.com.
For more information on all the required covid-19 protocols when travelling to Ghana visit the Ghana Airports Company Limited website at this link: www.gacl.com.gh/guidlines-for-resumption-of-international-operations/