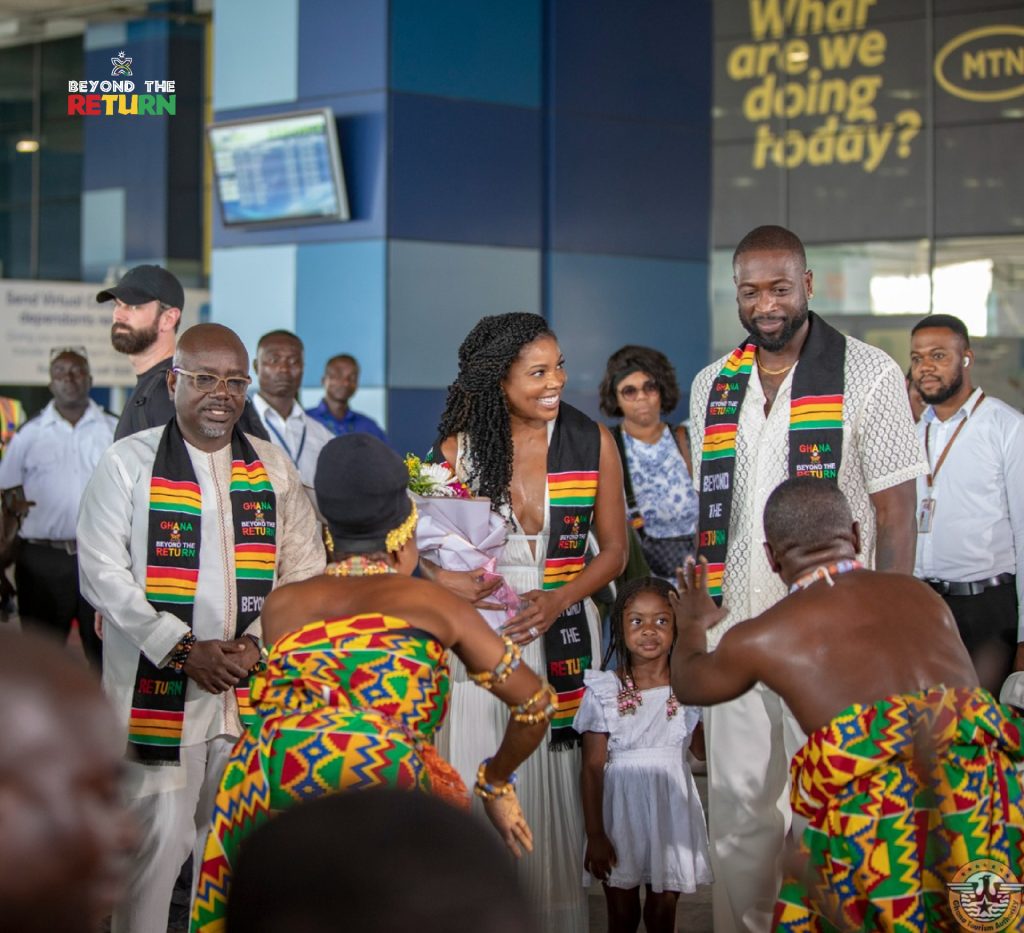 The heartbeat of Africa was felt in the sound of drumbeats and the footwork of dancers in the cultural troupe that performed this morning for the arrival of former NBA player, Dwayne Wade and his wife, Actress Gabrielle Union.  The couple arrived in Ghana today with their 3-year-old daughter Kaavia Union Wade.  The smiles on their faces as they watched the performance at the airport expressed the positive energy always felt when the diaspora arrives in Ghana. 
The pair have plans to travel within the African continent and made their first stop to celebrate Union's 50th birthday in Zanzibar, Tanzania. They will spend the next few days in Ghana taking in the country's culture and sites. The CEO of Ghana Tourism Authority, Akwasi Agyeman, and the Beyond the Return Secretariat were there to welcome them to Ghana.
They were excited to attend the enstoolment ceremony of Diallo Sumbry, CEO of the Adinkra Group and an active member of the Nyame Bekyere Community in Ghana's Eastern Region.  After years of commitment to that town, he was chosen to become a Chief and they were invited to be there and experience a traditional Ghanaian ceremony first-hand. The couple be in Ghana a few days and will tour the Central Region and Greater Accra.
By: Ivy Prosper