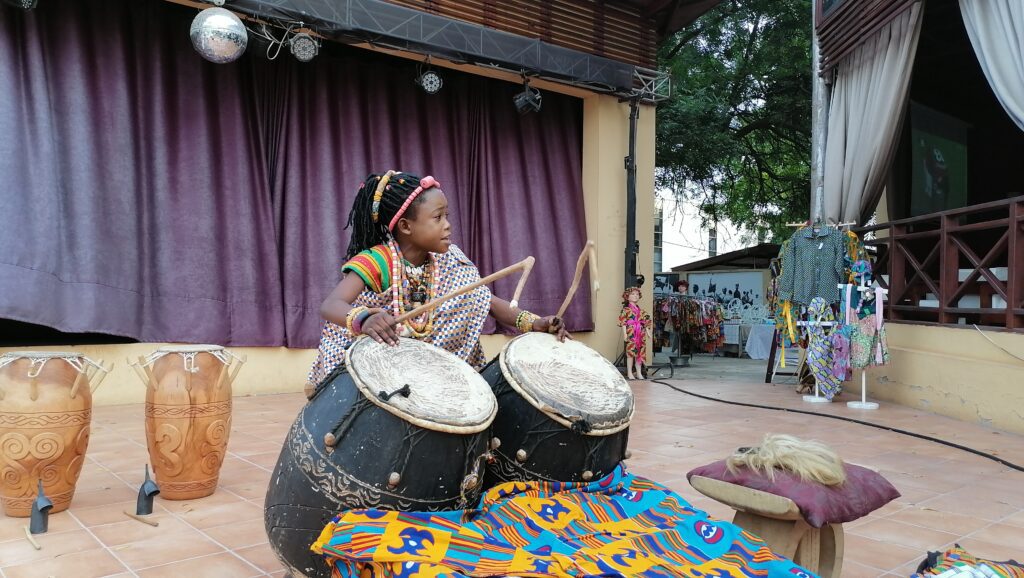 From 20th – 26th December, the Drumming Ghana Workshop event gave people the opportunity to learn some of the skills of African drumming. The event was a collaboration of Tours & Arts Solutions, Apstar Tours, Gold Coast Restaurant & Cocktail Lounge, Diaspora African Community and the African Drums Orchestra.
This was an important event for December in Ghana, Beyond the Return activities because it aligns with two pillars in the Beyond the Return initiative. These are the Experience Ghana and Celebrate Ghana pillars. This event celebrates Ghana's culture and traditions through music.
William Agbeko Segbedzi is the CEO of Tours & Arts Solutions and he said that because Beyond the Return is a national agenda, it's something that will stand the test of time and because it's a 10-year initiative it was a good way for drumming Ghana to make their event a part of the project promoting Ghana. Richard Kofi Koomson of Africa Telema Dance Ensemble, was teaching the classes.