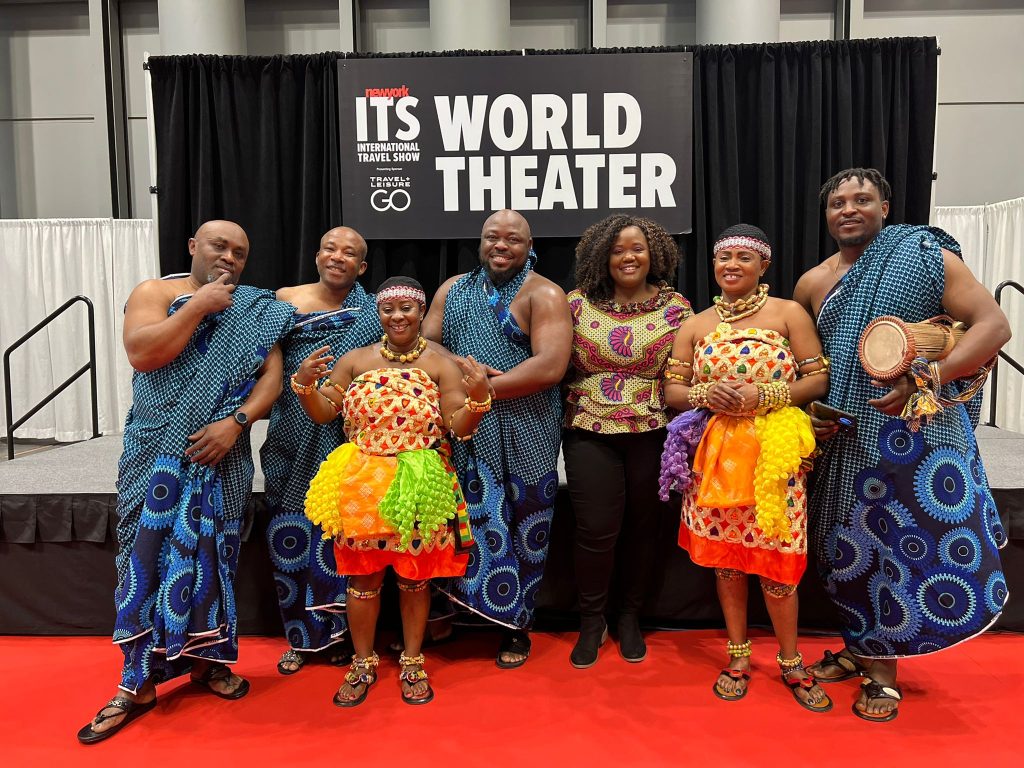 The inaugural New York International Travel Show officially opened its doors yesterday, Friday October 28th at the Jacob Javits Center in Manhattan. The event runs the 28th-30th October and the theme this year is "The Future of Travel". After over two and a half years of the travel industry being disrupted because of the global pandemic, industry players are ready for what's in store for the future.
Ghana Tourism Authority under the auspices of the Ministry of Tourism, Arts, and Culture has a booth at the event showcasing all that Ghana has to offer and promoting the 'Destination Ghana' campaign launched by the ministry earlier this year. Ghana continues to be a destination of choice for travel in West Africa and it's expected that numbers continue to grow for international arrivals for the last two months of the year. This, as National Geographic just named Ghana as one of the best places for travel in 2023.
"It has been a successful day so far at the travel show," said Annabelle McKenzie, Director of the Beyond the Return Secretariat. "We've engaged with several people who were intrigued by what our country has to offer. Some were surprised to learn that Ghana has beaches and opportunities to experience paragliding, hiking mountains and exploring nature. Some said they only knew about the country's historical ties to the trans-Atlantic slave trade." Ghana's culture is also a big attraction with special interest in visits to the Ashanti Kingdom and experiencing traditional dance and music across the country. A cultural troupe performed at the travel show, giving attendees a glimpse into Ghana's culture.
The last day for the travel show is tomorrow and the team expects plenty of visitors to their booth at the event.
By: Ivy Prosper