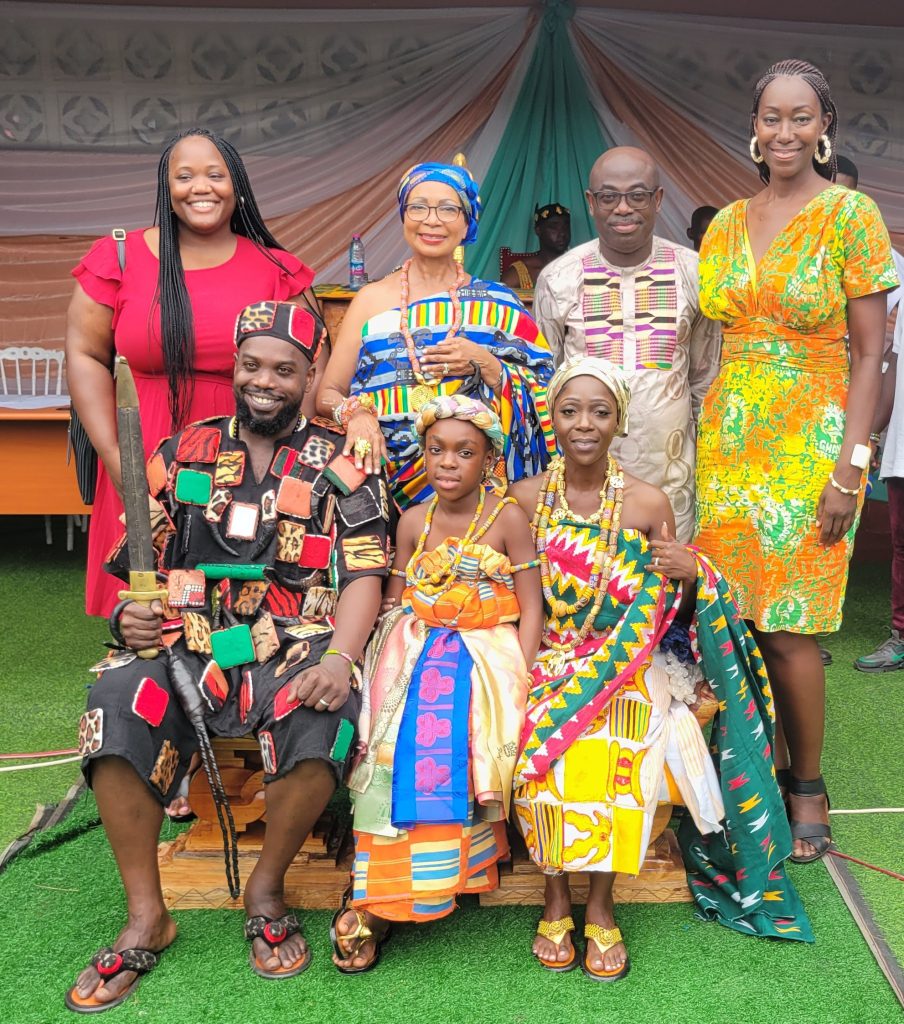 The Ahanta Traditional Council welcomed the First Lady of The Bahamas, wife of Prime Minister Philip E. Davis, Mrs. Ann Marie Davis, to Takoradi in Ghana's Western Region with great fanfare before taking her to Busua, also in the Western Region. She travelled with a delegation that included the Bahamian Ambassador for Cultural Affairs, Jamaal Rolle, and Senior Foreign Services Officer, Kenneth Wallace-Whitfield. Archaeologist at Antiquities, Monuments and Museums Corporation, Michael Pateman, Leader of the Junkanoo Commandos, Angelique McKay, Christopher Davis and his wife Tamara Scavella-Davis.
Mrs. Davis' son, Christopher has been travelling to Ghana over the last year giving back to the community and connecting the history of the Ahanta people with the Bahamas. His ongoing work led to the community embracing him as family and recognizing the ways he has contributed to their development. He was enstooled as Nana Asafohene Jan Kwaw II in an elaborate ceremony that included dancing through the streets with masqueraders before the official ceremony at the Ahanta Traditional Council.
Western Regional Minister, Kwabena Okyere Darko-Mensah, was in attendance of the event and spoke before the enstoolment ceremony began. "Today we are witnesses to a real historic event of monumental importance for the people of Ahanata Traditional Area and the Western Region in general," he said. "The coronation of Christopher Davis Asafohene Jan Kwaw II, whose appointment is to represent the Ahanta Traditional Area in the Bahamas and the Caribbean." He went on to say that chieftancy is one of the most ancient practices in Ghana's culture that has displayed a strong resilience throughout history. He said that chiefs are to serve by promoting development of the land, serve as gatekeepers between the government and their subjects, promote unity and use their influence and expertise as a means to introducing sustainable development initiatives in their localities.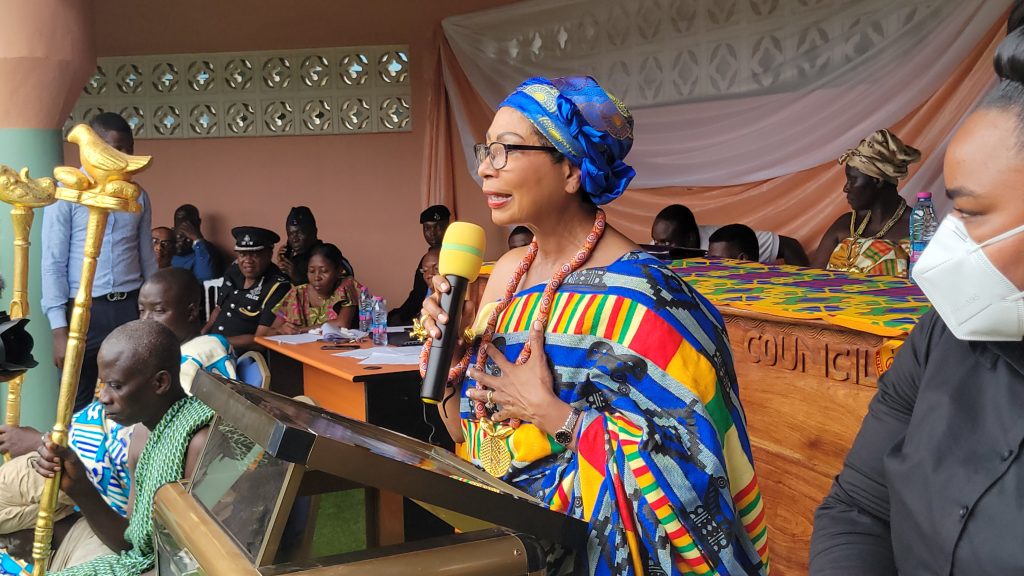 Mrs. Davis, who was given traditional clothing to wear during the ceremony looked regal in her attire. "I recognize and appreciate this welcome," she said. She expressed her desire to build on cultural ties with the Ahanta people especially with Princesstown as her son, Christopher has uncovered so much history. "We intend to do more, as best as we can," she continued. She stated the desire to build trade and work towards contributing to the tourism sector in Ghana.
By: Ivy Prosper