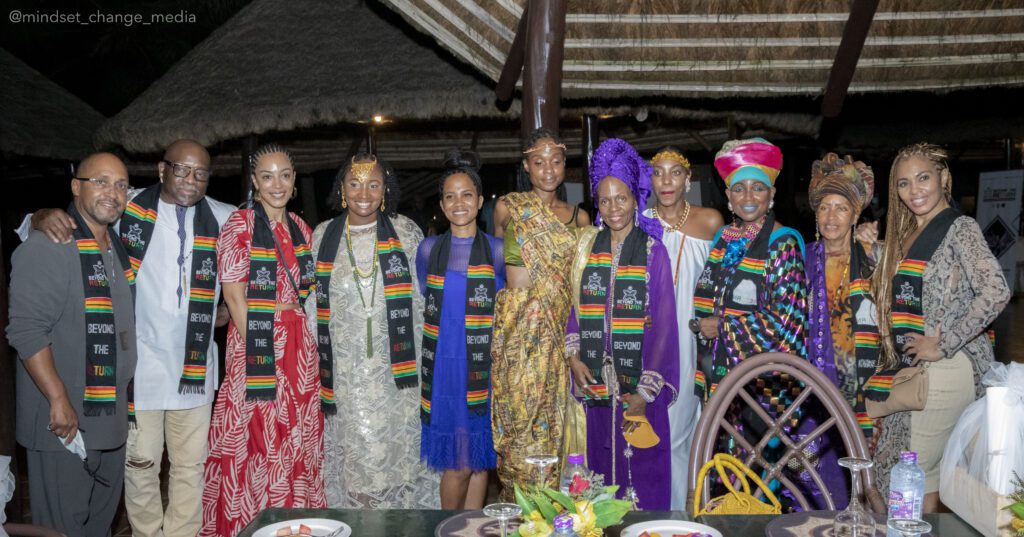 Beyond the Return, with Ghana Tourism Authority and The BridgeZone collaborated to welcome Holistic Health Practitioner and Best-Selling Author, Queen Afua to Ghana with her delegation. A welcome ceremony was held at La Palm Royal Beach Resort in Accra where a cultural troupe welcomed them with traditional music and dance.
CEO of Ghana Tourism Authority, Akwasi Agyeman, Director of Diaspora Affairs, Office of the President, Akwasi Ababio, CEO of the Ghana Investment Promotion Centre, Yofi Grant, and Manager of Beyond the Return Secretariat, Annabelle McKenzie, were among the speakers at the welcome event. The group of influential African Americans who travelled with Queen Afua includes Attorney and Political Analyst, Angela Rye, Celebrity Chef, Lauren Von Der Pool, Wellness Coach and Dancer, Queen Esther Sarr, Recording Artist, Cultural Ambassador and Educator, Iminah Laura Ahmad, Workshop Presenter and Business Strategist Sherease Torrain, World Famous Painter and Artist, Leroy Campbell, Cultural Ambassador, Documentary Filmmaker, Robert Gay, Executive Assistant and Womb Wellness Coach, Alexis Froe, Business Strategist, Goddess Deborah Webb and Photographer Damany Campbell.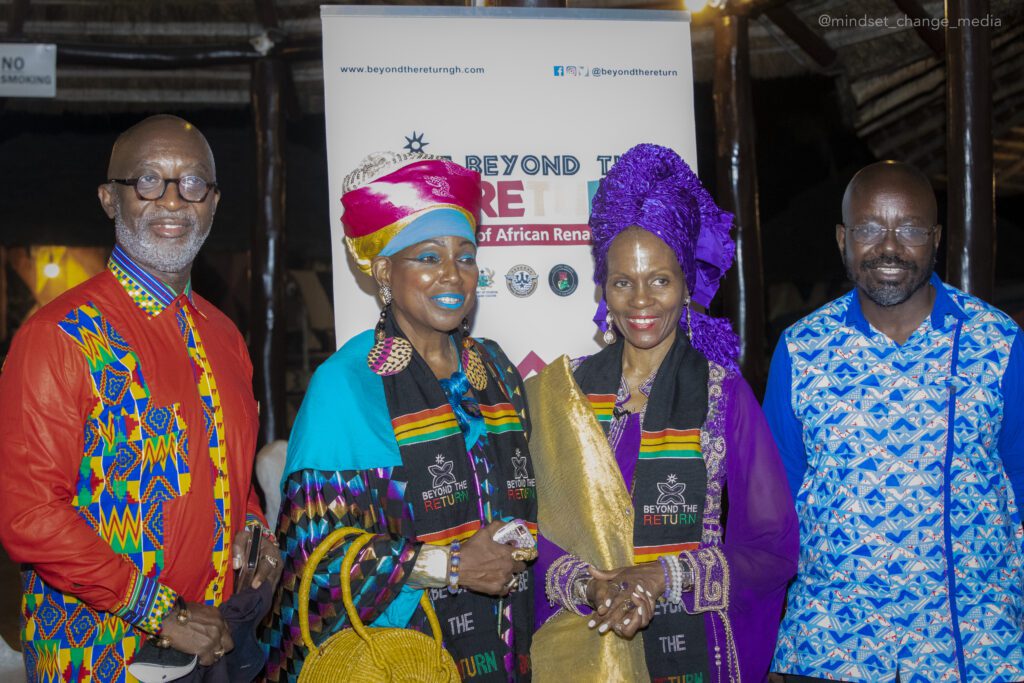 Akwasi Agyeman spoke of how the pandemic had delayed activities for Beyond the Return and was thankful that it is a 10-year project, allowing for the Ghana Tourism Authority to continue to promote connecting with the diaspora community. "As we welcome you here tonight, indeed you are going to be a catalyst for our restart of 'Beyond the Return' activities," he said. Agyeman went on to speak about the Year of Return activities in 2019 which included collaborative efforts with the Diaspora Affairs Office and how the Full Circle Festival helped to spead the message of the Year of Return. He said, "…through Queen Afua and her entourage here, we know that the message is going back home, that indeed Ghana is open again and Africa is ready to welcome its own."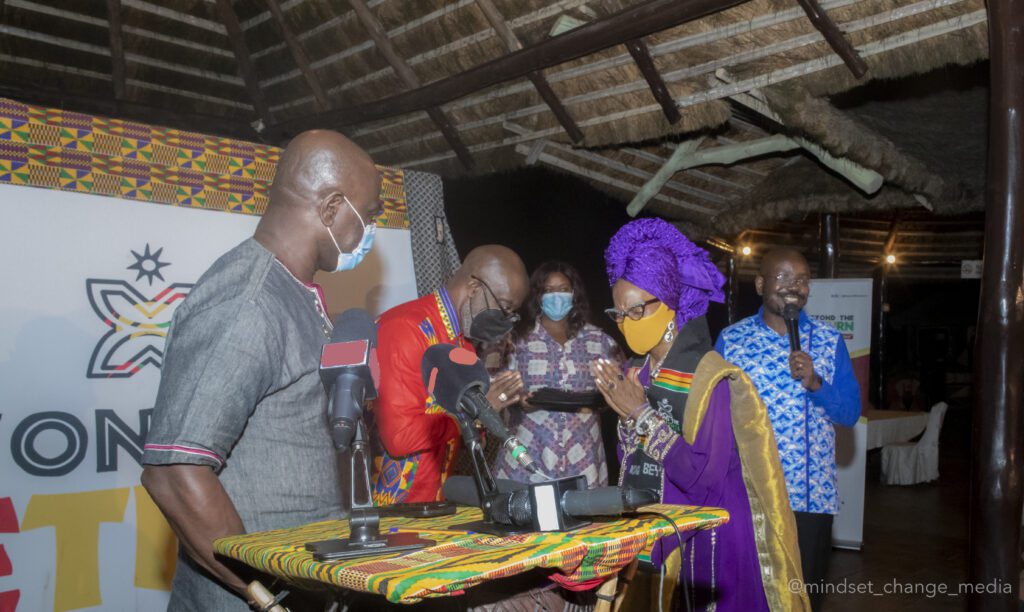 Queen Afua spoke about creating a healing village in Ghana and how excited she is about this journey. "I've been on this path for 50 years now….this path of wellness," she said. "I am so grateful that I am travelling with such a wonderful, powerful, healing delegation," she continued. Some of the travellers have never been to Ghana and were all looking forward to learning about the country while having a trip that helped them reconnect with their ancestors. Some of them spoke about how important it was that Ghana's President made the public call for people of African descent to make the trip to Ghana. Seeing what the 'Year of Return' did in 2019 to spark the movement of a new generation coming to Ghana, inspired some of them to heed the call.
Queen Afua said she was grateful to the Ghana Tourism Authority for welcoming them to Ghana along with African Americans who are considering coming to Africa.  She was also thankful that the President of Ghana extended the invitation to all African Americans and people from the global Black diaspora to make the trip to Ghana.  
Written By: Ivy Prosper