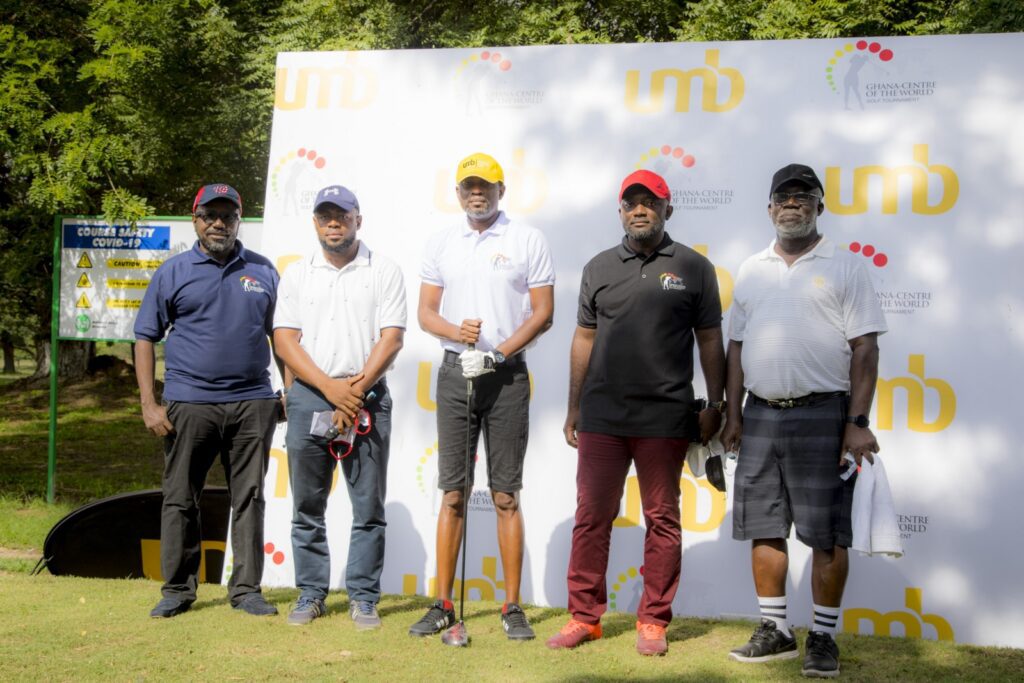 The third edition of the Ghana Centre of the World Golf Tournament took place on Saturday 28th August at the Centre of the World Golf Club, formerly known as the Tema Country Club. Deputy Minister of Tourism, Arts, and Culture, Mark Okraku-Mantey officially opened the invitational tournament with the first tee-off on the course. The tournament is an annual invitational event open to all golfers across Ghana and West Africa with the goal of building it as a sports tourism brand that highlights Ghana as the country at the centre of the world due to Tema being the closest habitable land to the point of Longitude 0° (Greenwhich Meridian) and Latitude 0° (Equator).
Hon. Okraku-Mantey spoke on the value of sports as an aspect of tourism, "We need to re-enforce the agenda of the centre of the world," he said. "So, when we say we are from Ghana, we will add that, 'I come from Ghana the centre of the world." He explained how important it is to build this as a part of branding and said that when it comes to sports and tourism, we can't operate in isolation or in silence. "In tourism, almost all our strengths depend on other ministries," he noted by giving examples of how the sector needs the support and partnership of sectors including sanitation, aviation and roads.
CEO of Ghana Tourism Development Company, Kwadwo Odame Antwi said this tournament would be a part of changing the face of tourism communication in Ghana forever. "Ghana will be sold and marketed as the centre of the world," he said. There were over 160 golfers in the tournament with competitions for both amateur and professional players. Competitors included women, men and a category for seniors.
Winners were celebrated at the end of the day with an awards ceremony where trophies and prizes were presented. Emos Korblah won the Professional category and Augustine Mannasseh won in the Amateur category. In the Ladies Scratch Competition Grace Afriyie came in first place with Constance Awuni taking second place.
By: Ivy Prosper