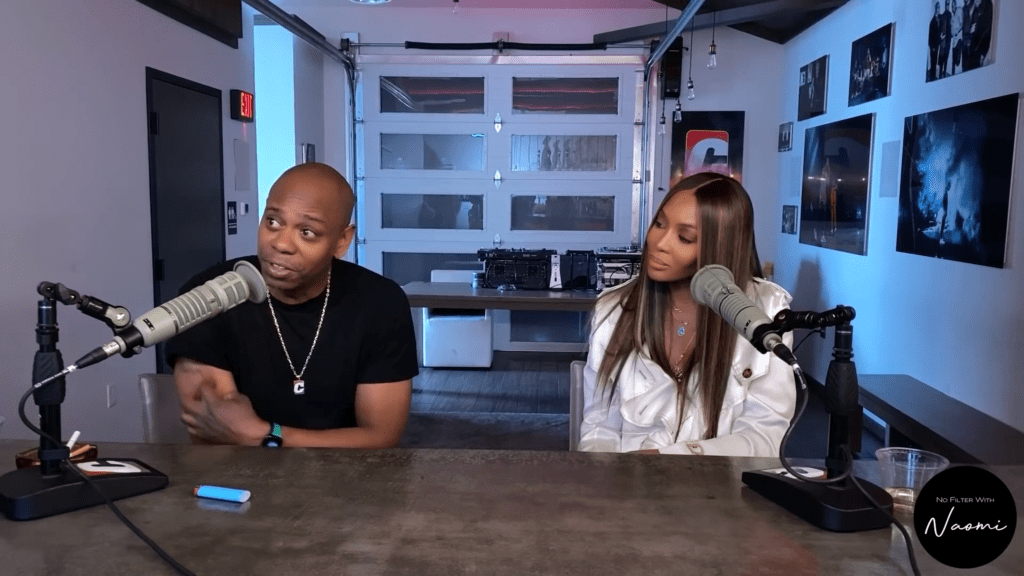 In a recent interview on Supermodel Naomi Campbell's YouTube Series, 'Unfiltered with Naomi', Comedian Dave Chappelle said he was inspired by Stevie Wonder to visit Ghana. Chappelle, who has been a comedian for three decades, spoke in the nearly one hour interview about his goals, memories and plans for the future. "I want to build something that lasts beyond me," he told Campbell. He was thinking about creating something that leaves a lasting legacy.
"Where do want to go? I mean you've been around the world," Campbell asked him. "Stevie Wonder said in the press recently that he wanted to move to Ghana," he said. Explaining that Wonder has spoken about coming to Ghana many times through the years, he said there was something different about the way he said it this time around. "This last time he said it, what he said was, 'I'm moving to Ghana so I can be valued and respected more'….it was almost exactly the phrase he used. You've got to think that as a Black American, who amongst us is more valued or respected than Stevie Wonder? And the idea that he would feel this way at this stage in his life, and his career…." He also noted that the award-winning singer/songwriter said he wanted to do this for his grandchildren. "To see him decide to make that move, I wanted to go."
Campbell, who has been passionate about Africa since the mid-nineties when she was introduced to Nelson Mandela, has been on a mission to put Africa in the spotlight. Chappelle said he called her immediately when considering the visit to Ghana and she put him in contact with British-Ghanaian Architect, David Adjaye, who designed the National Museum of African American History and Culture in Washington DC. "So we've been working together hopefully I'll build something there," he said. "I hope to open a comedy club there because I heard there's none," he continued. This would be welcome news to all the comedians in Ghana and other parts of West Africa to have a hub that showcases comedy shows in Ghana.
Story By: Ivy Prosper