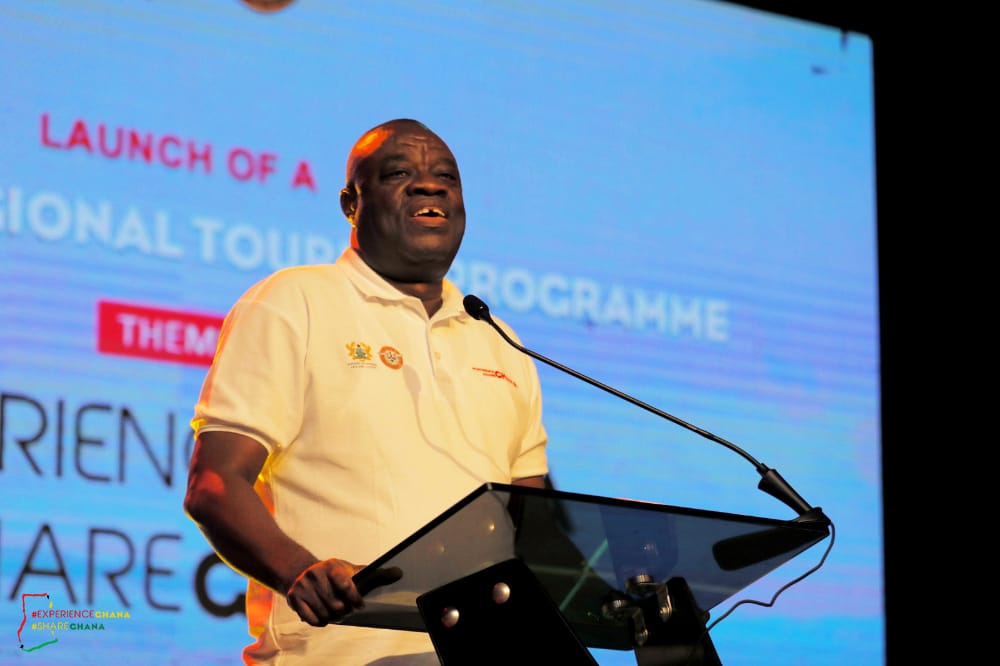 President Nana Akufo-Addo, has officially launched the Domestic and Regional Tourism Campaign designed to stimulate the tourism industry. Under the auspices of the Ministry of Tourism, Arts and Culture, the Ghana Tourism Authority, the Ghana Tourism Federation (GHATOF) and other tourism industry players, the official launch event took place on 1st June 2021 at Labadi Beach Hotel.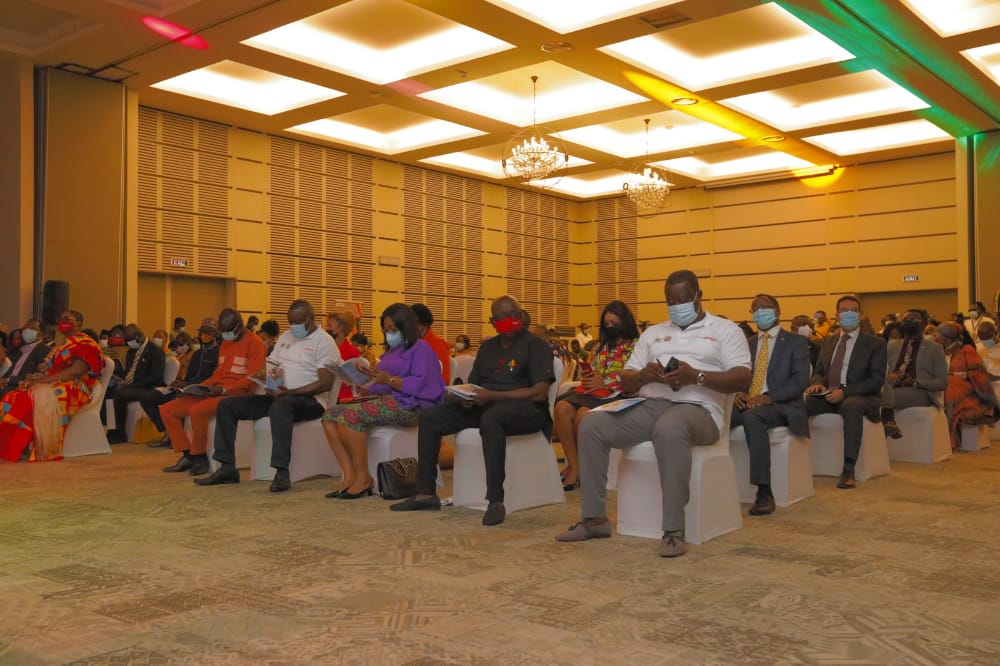 It was a full house as industry stakeholders were in attendance to inaugurate a campaign that will shift the tourism industry's focus towards encouraging travel in Ghana and regional countries. In a speech read on his behalf, the President said, "Global tourism suffered its worst year on record in 2020, with international arrivals dropping by some 74% according to the latest data from the World Tourism Organization." This is significant because Ghana's tourism industry has historically benefitted from international travellers and with the impact of the global pandemic, the industry has experienced a serious decline. The President is confident that the Ministry of Tourism, Arts and Culture and the Ghana Tourism Authority will achieve the targets of improving tourism through this new campaign. "The domestic tourism program…targets increasing arrivals to 600,000 by 2022 and to one million by 2024." as said in the president's speech. "Whiles the West African regional target aims at increasing arrivals from 180,000 presently to 400,000 by 2024."
The aim for this new campaign is to stimulate the economy as we travel within our own borders and to our neighboring ECOWAS countries. The campaign theme is #ExperienceGhana #ShareGhana. Travel industry stakeholders will be offering discounted packages on tours, accommodations, and transportation to encourage the public to take advantage and explore Ghana. The 18-month long campaign will also include contests open to the public that will offer exciting prize packages.
As part of the campaign, the 'Travel Share and Win Contest' was outdoors. In this contest, people traveling anywhere in Ghana can share their photos and videos on social media using the hashtag ExperienceGhanaShareGhana #SeeEatWearGhana #TravelShareWin for a chance to win prizes. There is also the Write and Win contest where people are expected to write about their experiences and favorite places for a chance to win prizes. Other activities taking place during the 18-month long domestic tourism campaign include PANAFEST/Emancipation, Taste of Ghana (Gastronomy Fair), Meet in Ghana Travel Show and DecemberInGH.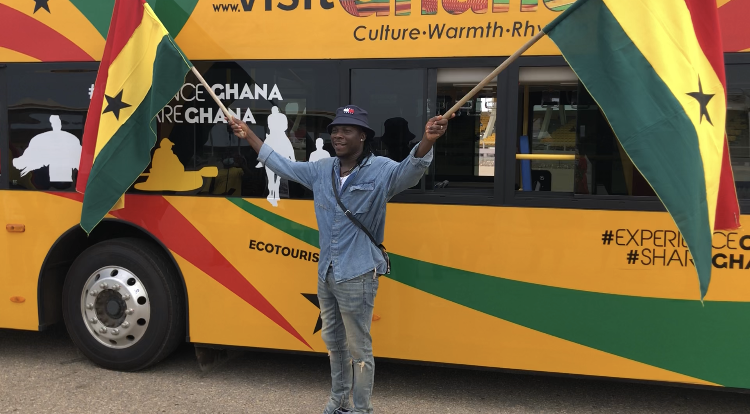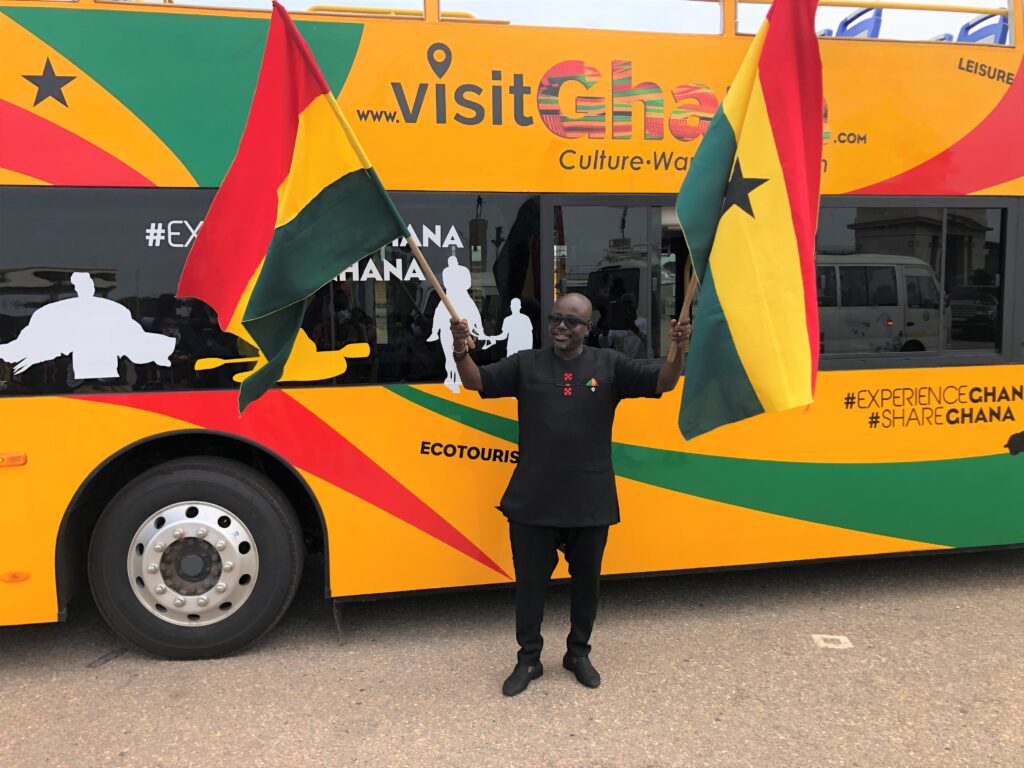 A brand-new double-decker bus was unveiled with plans to use it for city tours to boost tourism within the city. The first trip outdooring the bus travelled through La, Osu and made its final stop at Independence Square. Some of Ghana's popular artists were there to also lend their support in promoting Ghana's new tourism campaign. Okyeame Kwame, Samini, Stonebwoy, MzVee, and Luxy OkpoYen were among those who attended. Okyeame Kwame put on a performance that paid homage to Ghana as he always does through his music and fashion. He dressed in clothing that paid homage to the Northern Region saying, "I am usually dressed to represent Ashanti Region, but today I am showcasing the North."
The new campaign will create awareness, boost domestic tourism, and help to revive culture of travel among Ghanaians. Follow Ghana Tourism Authority on Facebook and Instagram to stay up to date on events, contests and upcoming activities.
#EXPERIENCEGHANA #SHAREGHANA.
By: Ivy Prosper