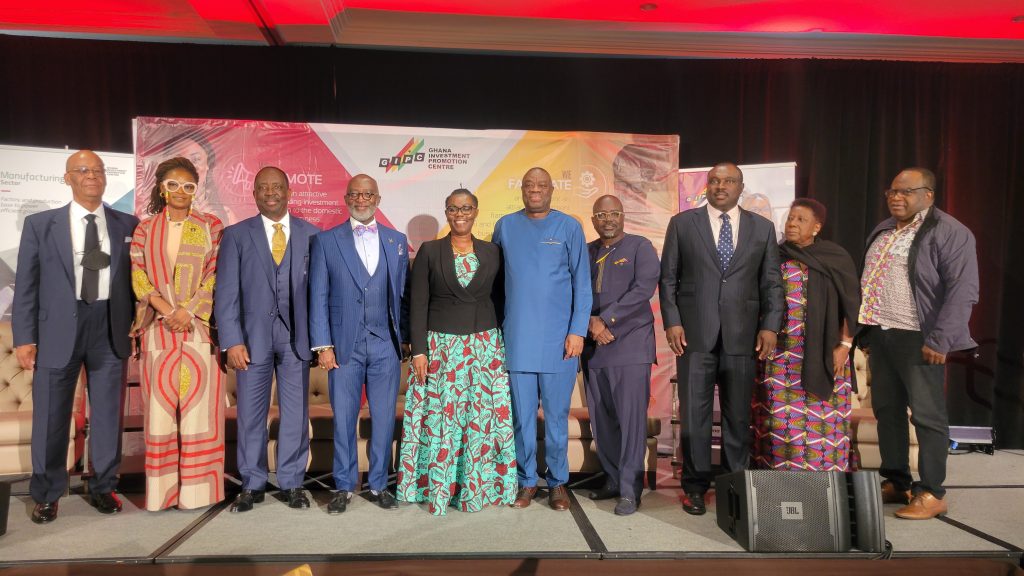 The Ghana Investment Promotion Centre, in partnership with the Canada Ghana Chamber of Commerce, Ministry of Foreign Affairs and Regional Integration, Ghana High Commission Canada, the Diaspora Affairs Office of the President, Ministry of Tourism, Arts and Culture and the Ghana Tourism Authority led the recent Ghana Canada Diaspora Investment in Toronto, Canada from 15th-16th September 2022.  The event aimed to encourage the Ghanaian and historical diaspora to travel and invest in Ghana.
Key speakers at the event included H.E. Ransford Anselm Sowah, Ghana High Commissioner to Canada, Hon. Ibrahim Mohammed Awal, Minister for Tourism, Arts, and Culture, Hon. Ursula Owusu-Ekuful, Minister for Communications and Digitization, Hon. Kojo Oppong-Nkrumah, Minister for Information, Hon. Herbert Krapa, and Akwasi Agyeman, CEO for Ghana Tourism Authority. Hon. Shirley Ayorkor Botchway, Minister for Foreign Affairs and Regional Integration was unable to attend in-person and sent a virtual message in support of the event and its significance for the Canadian diaspora.
The 2-day summit included panel discussions, keynote speeches and opportunities for attendees to engage and network. The mandate of this event was to bridge the gap between the diaspora in Canada and Ghana. It was an opportunity to share information on the sectors with potential growth and the possibilities of living and doing business in Ghana. Some sectors that were highlighted at the event included agriculture and agro-processing, manufacturing, fintech, financial services, energy, tourism, and the creative arts industry.
Yofi Grant, CEO Ghana Investment Promotion Centre, spoke of the strong historical ties between Canada and Ghana and the current relationship in trade with both countries exporting and importing goods with each other. Ghana is the headquarters of the African Continental Free Trade Area Secretariat (AfCFTA) and thus holds a level of importance for Trade in Africa. "Ghana is like the defacto leader in industrialization and trade on the continent," Grant said when addressing the importance of AfCFTA.
"We have set up the Diaspora Investment Unit, focused on talking to Ghanaians in the diaspora about investment opportunities," said Hon. Kojo Oppong-Nkrumah. He noted that they are always interested in non-Ghanaians investing in the country but have placed a strong emphasis on Ghanaians recognizing what he referred to as "The massive investment opportunities back home."
The Year of Return 2019, Beyond the Return and December in GH campaigns have all proven the impact Tourism has on Ghana's economy. In 2019, Ghana experienced over 1.1 million international arrivals. The growth in tourism has created opportunities in the sector which were addressed by Hon. Ibrahim Mohammed Awal. "Hotels, we need in the next five years a minimum of 10,000 rooms…in the 4-5 Star category," he said. The minister suggested how much opportunity for investment there is in the tourism and hospitality sector as Ghana continues to be the hub of tourism in West Africa.
By: Ivy Prosper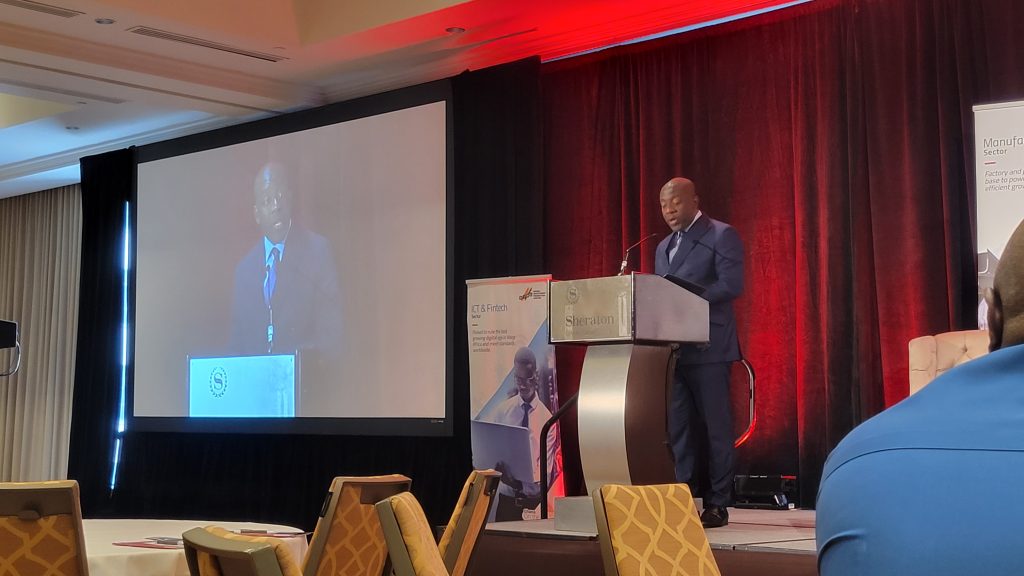 The summit featured many business leaders in the Ghanaian community in Canada along with those in the Caribbean community who make up a large part of Canada's African diaspora. The final panel discussion included Ghanaians who are doing business in Canada and have found ways to invest in Ghana. Julz Ossom, CEO of Clothing by AIM and Founder of African Music Week moved to Canada and has always remained connected to Ghana. He promotes Africa through fashion and music. "On every Instagram post that we have for my clothing brand, Clothing by AIM, we say, 'The New Africa' that's what we are. That's what we represent," he said. "We tell the African story. We tell the Ghanaian story. Let them know Ghana is where you need to be."