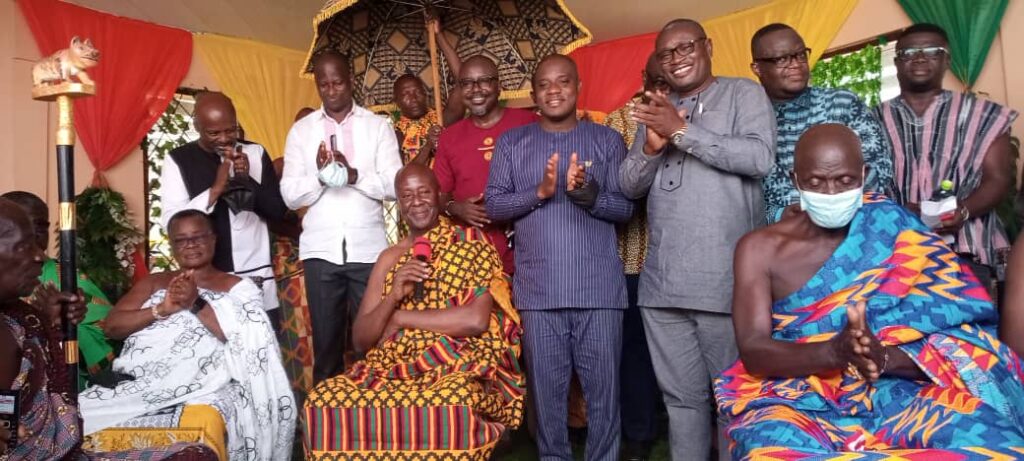 After two years the Kwahu Paragliding Festival is making a return this Easter season. The event has attracted people from across the country and foreign visitors since 2005 when paragliding was introduced by the late Hon. Jake Obetsebi-Lamptey to coincide with the annual Easter events in the community. Unfortunately the covid-19 pandemic forced the event to take a pause the last two years. The Ghana Tourism Authority (GTA) held an official media launch on March 16th at the Kwahumanhene's Palace to announce the return of the festival in Kwahu from the 14th-18th April, 2022.
This year's festivities promises to be even bigger than in previous years as they introduce a number of new activities and events. A local organizing committee has been formed to ensure that activities will be a success. CEO of Ghana Tourism Authority, Akwasi Agyeman revealed that this year will include a hot air balloon, the Kwahu Marathon, a food bazaar, Kwahu Dwaso, cultural activities, concerts and a number of other social events. GTA has also partnered with local tour operators who are providing packages that will give patrons the opportunity to experience different attractions in the Kwahu area during the festivities.
The cost to paraglide is 500 GHS per flight. Concerns over the spread of the covid-19 virus means that all patrons who intend to fly are required to take a mandatory antigen test at the cost of 50 GHS immediately before flying. Adherence to covid-19 protocols will be enforced in order to control spread of the virus during the festival.
There will be a list of events available to the public, The Kwahu Easter Guide, which GTA is currently working on. It was revealed by Mr. Agyeman that plans are underway to make paragliding a weekly event before the end of 2022. Now that there's a Ghanaian trainee pilot who has obtained his license to fly, having weekly events are more realistic. This is sure to be a great boost to tourism in the area and help the local economy as it sees more tourists patronize the Kwahu area.
More information on festivities will be posted to www.visitghana.com.
By: Ivy Prosper