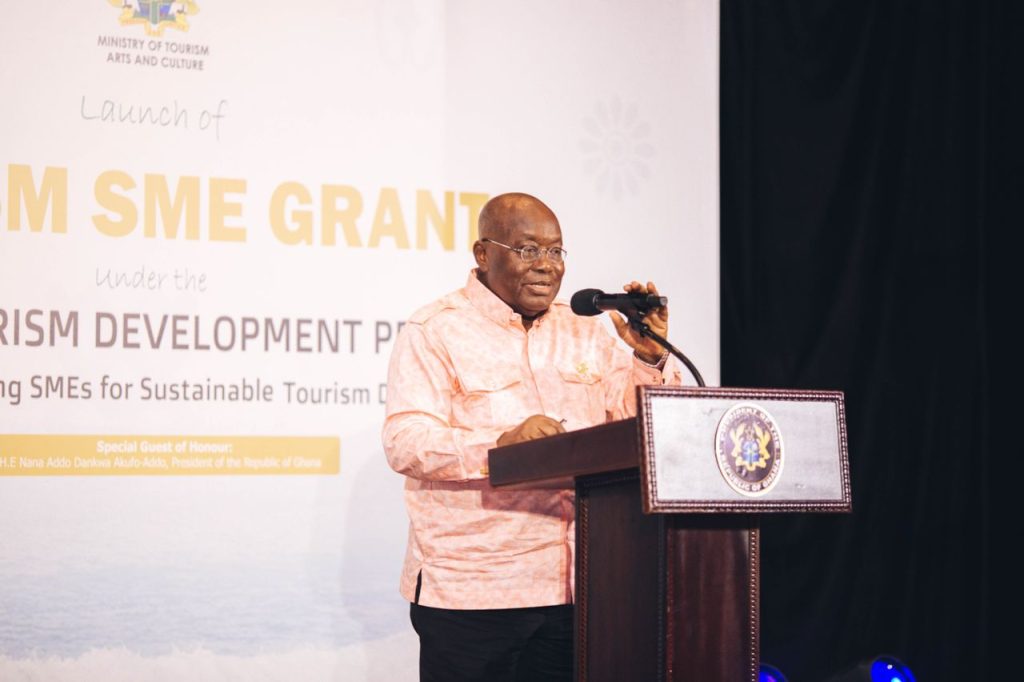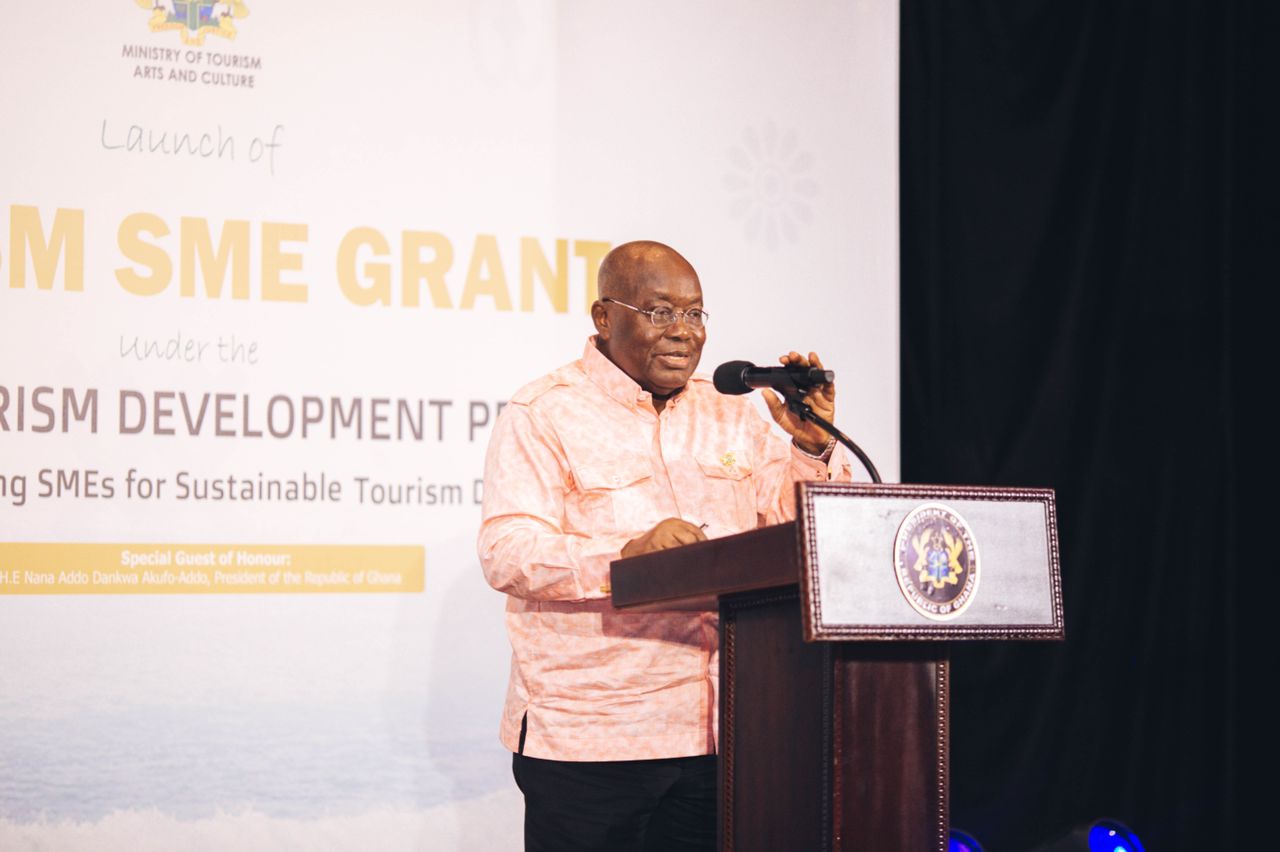 The President of Ghana, H.E. Nana Addo Dankwa Akufo-Addo, yesterday launched the $10 million Tourism Small and Medium Enterprises (SME) Grant under the Ghana Tourism Development Project (GTDP).
The World Bank approved an International Development Association for the Ghana Tourism Development Project, targeted at specific destinations. The Tourism Development Project is expected to eliminate constraints to the business enabling environment to help both domestic and international firms grow their operations, with sustainable improvements.
The Tourism SME Grant was allocated $10m, this aid aims to provide financial and technical support for small and medium enterprises (SMEs) in Ghana's tourism and hospitality sector. The grant aims to support 1500 SMEs to give them the capacity to improve tourist sites, restaurants, operations and modernize facilities.

President Akufo-Addo added that "This year's grant will target 60% of women as beneficiaries because majority of operators in the sector are female".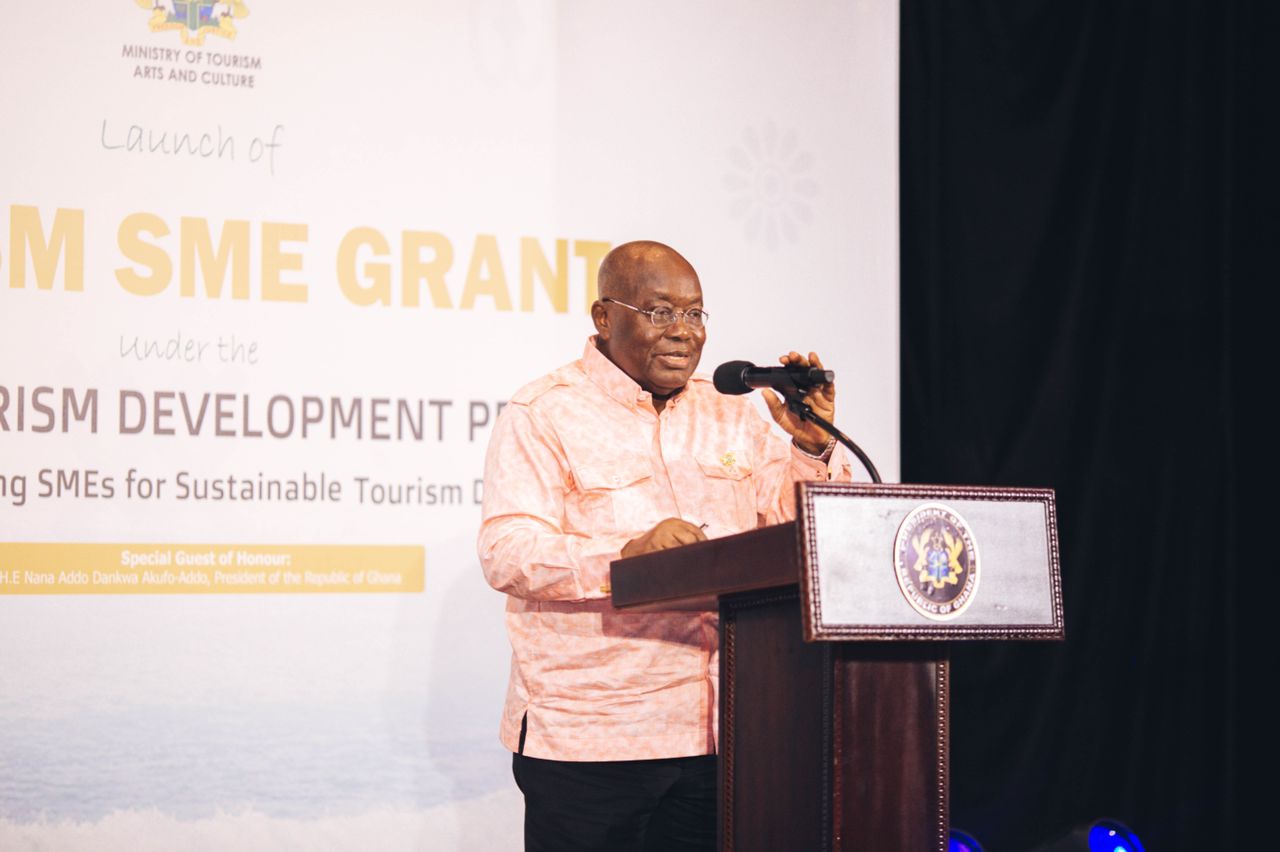 The Tourism, Arts and Culture Minister, Dr. Ibrahim Mohammed Awal said, government would continue to do what is necessary to grow and develop the sector as tourism is key in government transformative agenda.
Application for the grant is open at www.gtdp.motac.systems
Story by: Amadu Musah