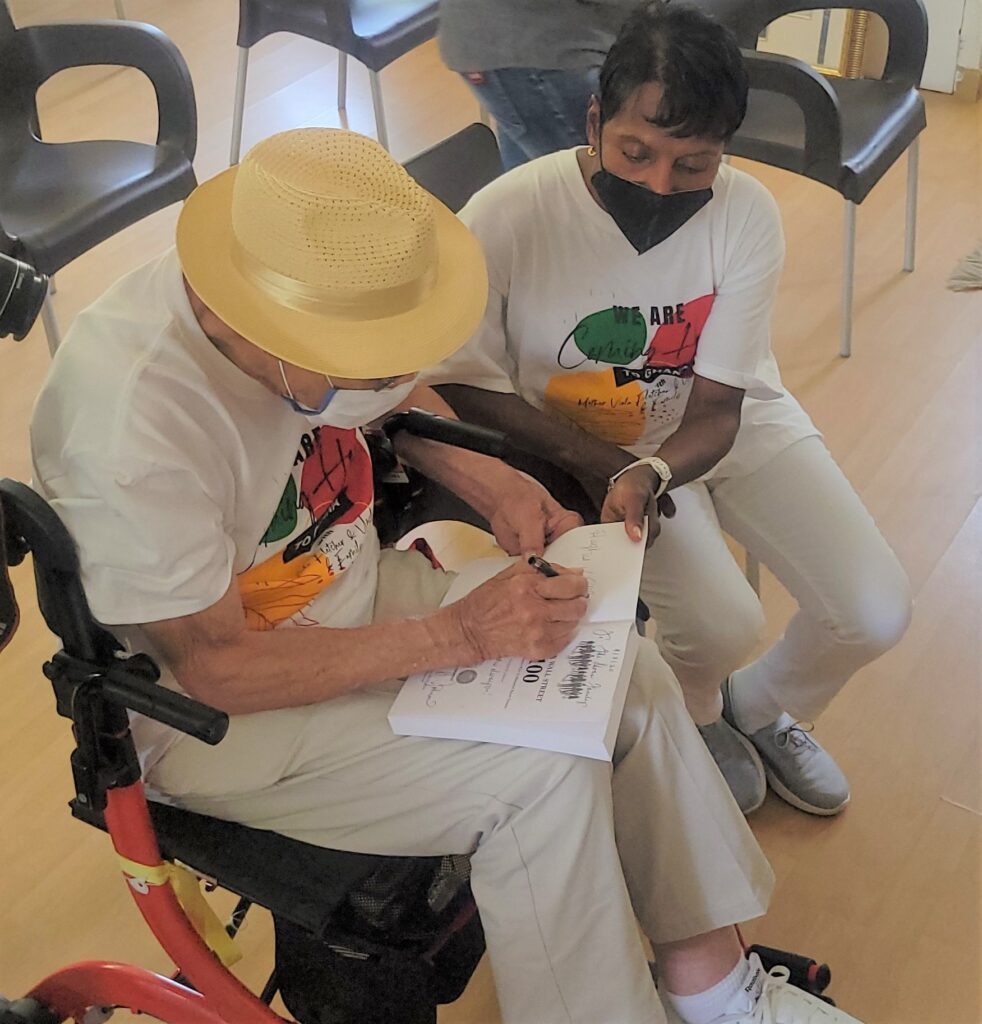 "We are one," said 100-year-old Hughes Van Ellis, aka 'Uncle Redd' while holding his hand up with his finger pointed up signaling one. "We are one, Uncle Redd," responded Ambassador Erieka Bennett. "That's what we as a people need to understand. There's no difference between people here in Africa and the Africans around the world."  This declaration instantly reminded everyone the purpose of their journey and why the global African diaspora needs to find ways to connect with each other.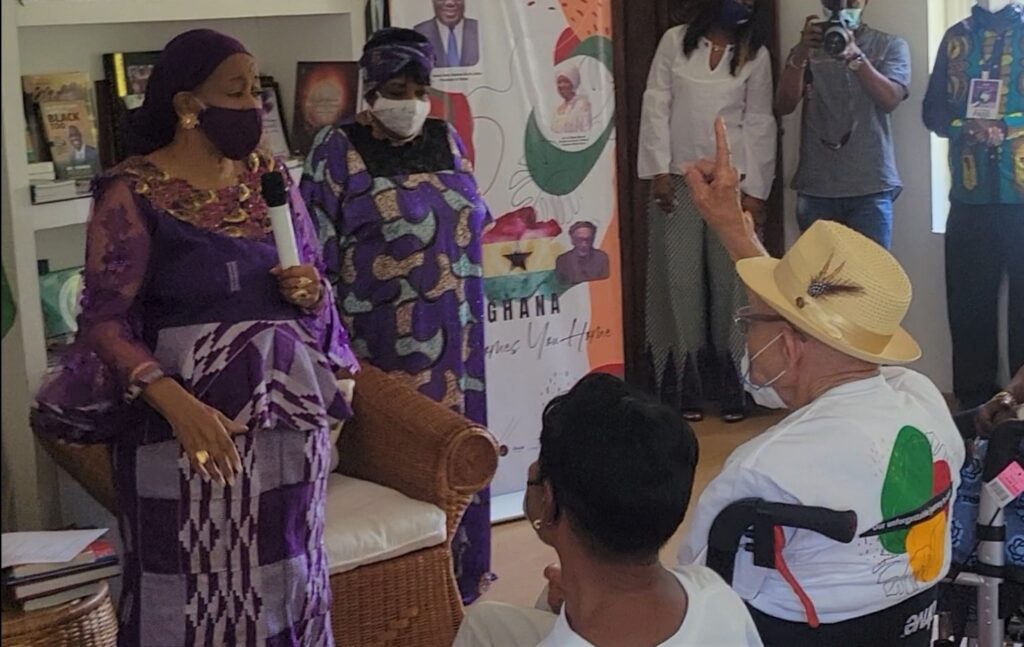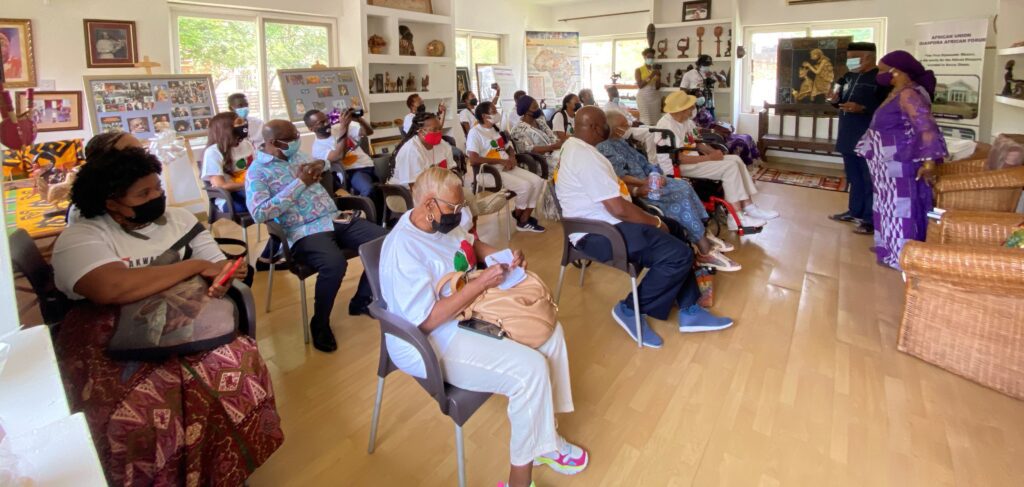 Uncle Redd and his sister, Viola Fletcher, 107, known as 'Mother Fletcher', are survivors of the 1921 Tulsa Race Massacre. They were on a visit to the Embassy of the Diaspora Africa Forum (DAF), hosted by Ambassador Bennett at a gathering to honour them both. The room was filled with the delegation they travelled with which included some of their family members and the CEO of Our Black Truth, Michael Thompson. It was an opportunity for everyone to learn that DAF is the only embassy that serves people of African descent globally. "This is the only diplomatic mission that those of us who were born in the diaspora have on the African continent that is for us, by us and empowered by the African Union," said Rabbi Kohain Halevi, who serves as a board member at DAF.
Being a resource of information for the community is one of the missions at DAF and they often do this through the books they keep on display. "People here [in Ghana] don't know about the 'Black Wall Street," said Ambassador Bennett. "We've gotten these books and so we're going to be educating people about your story," she said while holding up two books on the history of the Tulsa Race Massacre. Uncle Redd and Mother Fletcher were asked to sign copies of the books so it can serve as a piece of history on their bookshelf.
When speaking about the siblings realizing their dream of coming to Africa, Ambassador Bennett remarked, "You said that your dream is to come to Africa, but this is a dream for us, having you here."