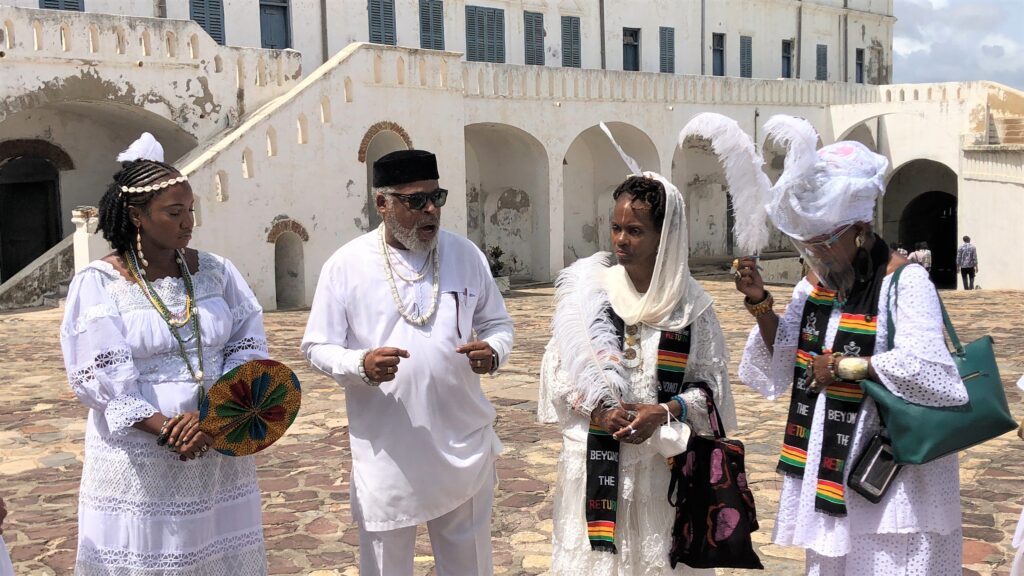 There's no denying what the impact of the trans-Atlantic slave trade has had on the African American community.  It has been over 400 years since the first documented ship of enslaved Africans arrived in what is now Virginia, USA. Today, the descendants of captured enslaved Africans are looking at making a return.  Our brothers and sisters from the diaspora are longing for reconnection and are finding ways to come back and experience all that Africa has to offer.  This is true not only for African Americans, but also the Caribbean, South American and Canadian descendants of slaves have also been making the journey back to Africa.
Holistic Health Practitioner and Best-Selling Author, Queen Afua, has travelled to Ghana with a delegation of influential African Americans looking to make a healing journey not only through health and wellness, but through spiritual reconnection with the African continent. Among the group are Attorney and Political Analyst, Angela Rye, Celebrity Chef, Lauren Von Der Pool, Workshop Presenter and Business Strategist, Sherease Torrain, World Famous Painter and Artist, Leroy Campbell, Cultural Ambassador, Wellness Coach and Dancer, Queen Esther Sarr, Recording Artist, Cultural Ambassador and Educator, Iminah Laura Ahmad, Documentary Filmmaker, Robert Gay, Executive Assistant and Womb Wellness Coach, Alexis Froe, Business Strategist, Goddess Deborah Webb and Photographer Damany Campbell.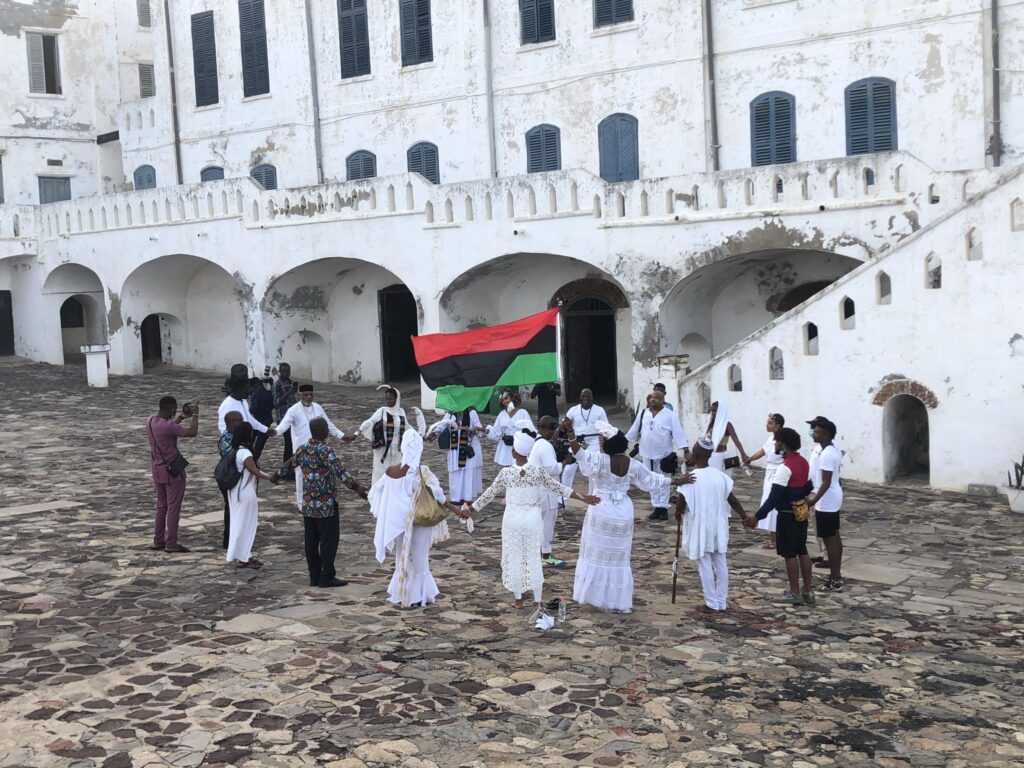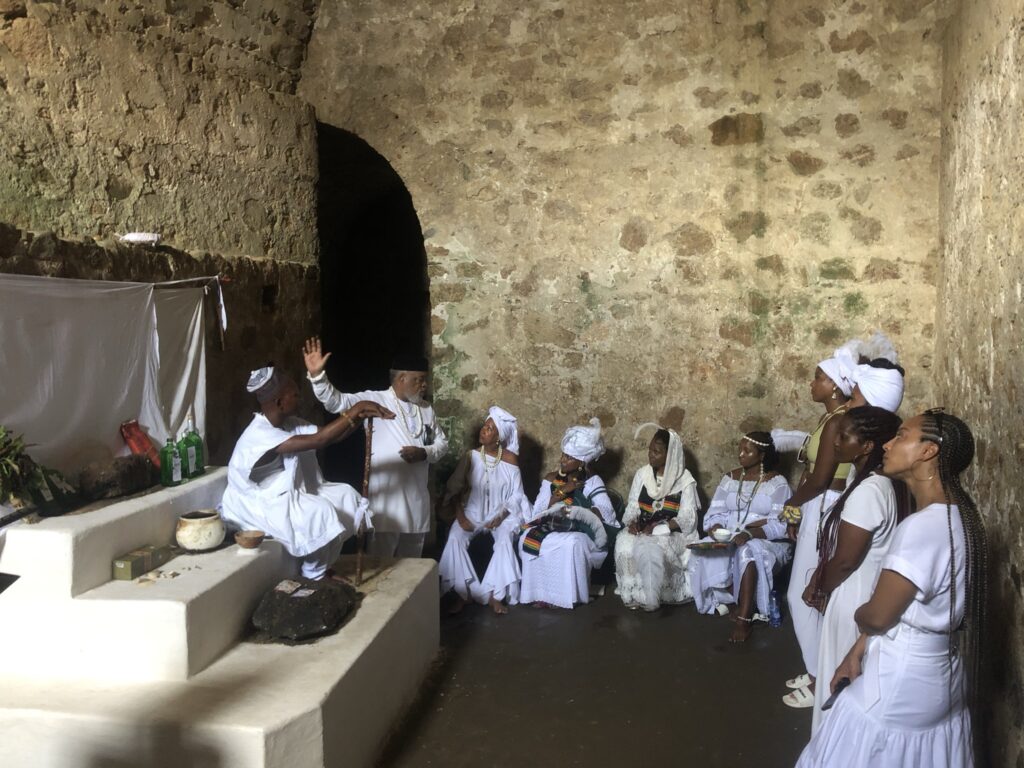 Their visit to Cape Coast included the important trip to visit the dungeons at Cape Coast Castle.  This painful experience is one that needs to be made to truly connect with the spirit of the ancestors.  As Queen Afua and the group walked through the dungeon where our ancestors were held captive for weeks and even months at time, they took a moment to touch the walls and feel the spirit.  Angela Rye, who is known in the U.S. for her work as a highly respected political analyst, said she felt the spirit through the walls.  As they all walked down into the male dungeon, the tour guide turned off the light so they could experience what those held captive hundreds of years ago would have felt.  With very small window openings, not much air passes through the dungeon.  Imagining the feeling of being deprived of food and being forced to urinate, defecate and vomit within the confines of the dungeon, is heartbreaking.  Knowing our ancestors had to endure those conditions is both painful and angering.  The delegation made their way towards the shrine honouring those who died and those who survived, which was truly emotional.  Libations were poured, prayers were said and a wreath was laid in their honour.
For all who were forcibly taken from the continent of Africa, it was believed they would never return home.  Hundreds of years later, as their descendants are coming back and touching the soil of Africa, it represents the strength of survival.  Through the Door of Return, they are coming back and showing the world what it means to come home.
By: Ivy Prosper