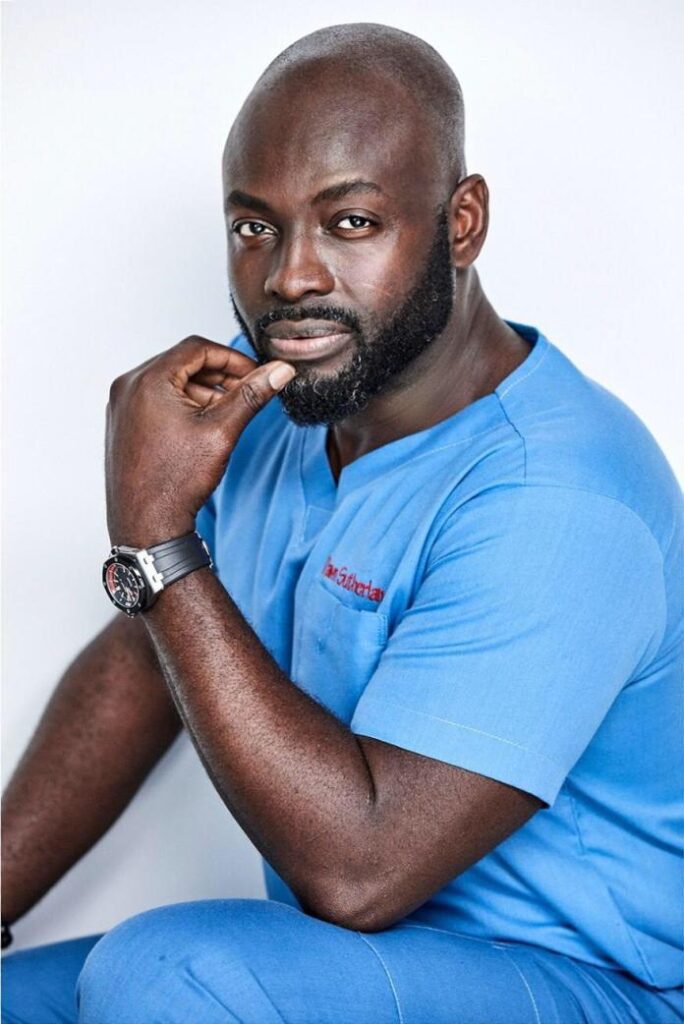 Dr. Michael Obeng is famously known as the 'Gorilla Glue Doctor'. He recently gained global attention after performing surgery on Tessica Brown, the woman who went viral for mistakenly using Gorilla Glue in her hair instead of hairspray.  The story has been covered in media outlets around the world.  He has been applauded for successfully removing the glue from her hair, a task that seemed almost impossible. 
Although he is currently gaining attention for helping Ms. Brown, many do not know that he's been performing life-changing surgical procedures for patients around the world for over a decade. Dr. Obeng was born in Ghana and overcame the challenges of being born into circumstances where the odds were stacked against him.  He didn't come from a wealthy family and had to work hard to become the success story he is today.  He's been known to credit his grandmother for much of who he is because she was the matriarch of his family who took care of everyone.  The Harvard educated doctor is currently one of the most successful Plastic Surgeons in Beverly Hills, California. In 2011 he was named as one of the top Plastic Surgeons in America by the Consumer's Research Council of America. 
Obeng has been using his talents not only on some of Hollywood's big stars, but he has also uses his expertise to make great change to people's lives around the world. As the Founder and CEO of RESTORE Worldwide, the Foundation for Reconstructive Surgery,  his organization has been doing great work for people who otherwise could not afford his services.  RESTORE has embarked on humanitarian missions, along with a group of volunteer doctors, donating their time to perform reconstructive surgeries in countries like Ghana, Guatemala, and Gabon. The organization has performed over $50 million worth of procedures to help those in need, according to Obeng.
He said when he was 12 years old, Operation Smile visited his community in Ghana. "I had the opportunity to witness how surgery can change someone's perspective on life," Obeng said in an interview. He said that was the moment was when he told himself that this is something he would want to do so that he could help other people.  Obeng recalled that when he was in school a teacher once said, "Perseverance conquers all difficulties." That phrase stayed with him throughout his life and he strives to persevere in all his endeavors. 
During the 'Year of Return' in December 2019 he received a Citation for his work as a surgeon and for giving back to the community at the Fashion Connect Africa event. As a plastic surgeon, most of his patients are seeking ways to change their physical appearance for aesthetic reasons. When asked why he is doing this type of work which seems superficial, he says it's to help boost people's confidence and to put a smile on their faces.  
Ghana is proud of what he is doing to give back to those in need and help them change their lives. For more information in RESTORE Worldwide, visit the website at www.restoreworldwide.org.