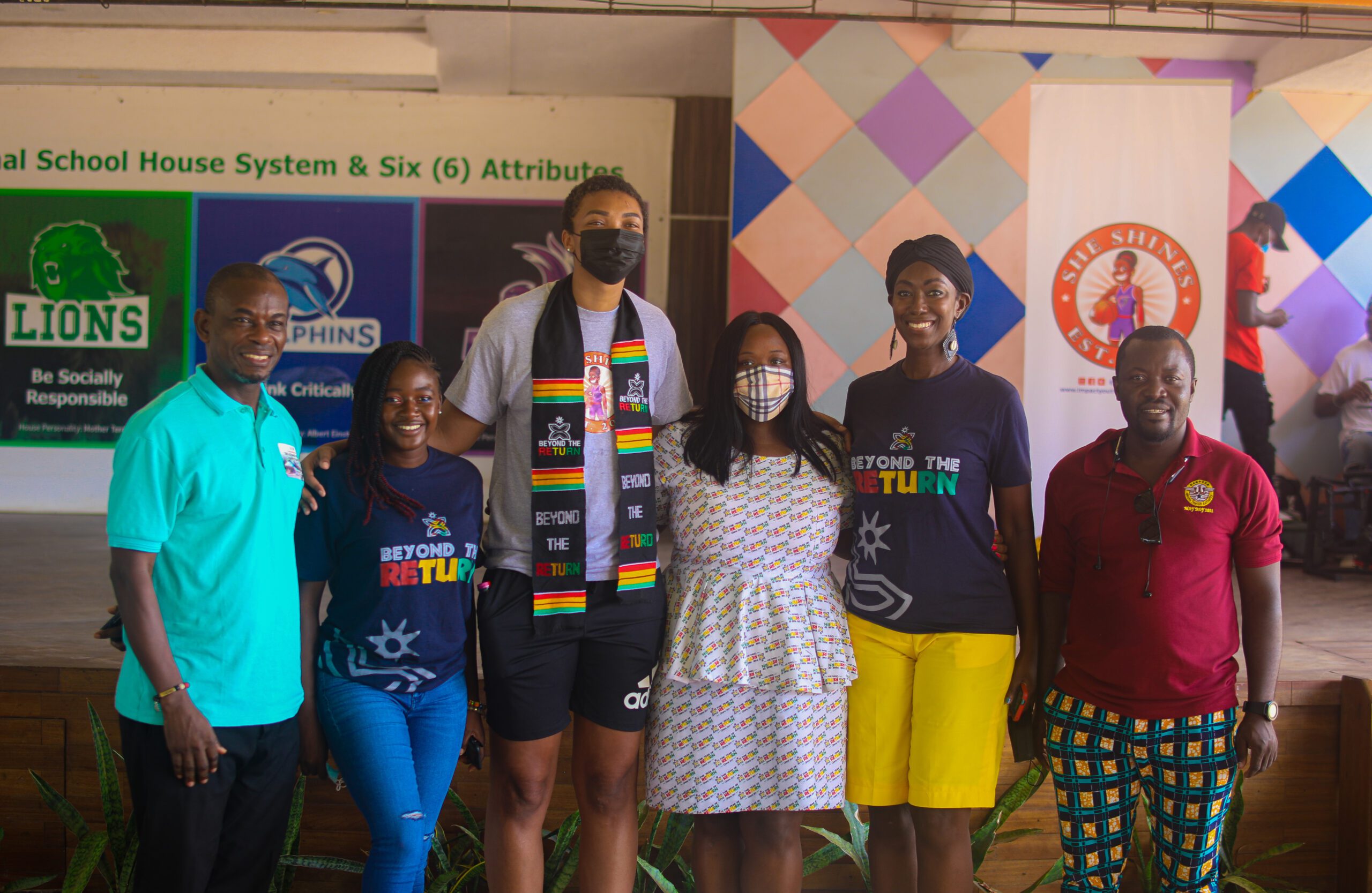 WNBA player Imani McGee-Stafford is passionate about giving back to the community, especially to young women and girls. She has been sharing her positive message and conducting basketball clinics for youth in Ghana with the Impact Youth Foundation since she arrived over a week ago. "The fact that I'm here on the other side of the world, being able to do something that I love and share a part of myself is…I can't even use words to describe the feeling," she said. The basketball clinics, which are officially endorsed by the Beyond the Return Secretariat, are a part of Impact Week, travelling to different areas of the country to impact girls using the game of basketball.
She told the young women in Accra that last year she visited Kenya and Tanzania. She conducted a basketball camp in Tanzania and decided she wanted to eventually come to Ghana. She has been looking forward to this trip and was excited she has been able to accomplish so much both in reconnecting to the motherland and in giving back to the girls. "I make it a practice that when I travel, I make sure that I have time to do community service and give back," she said.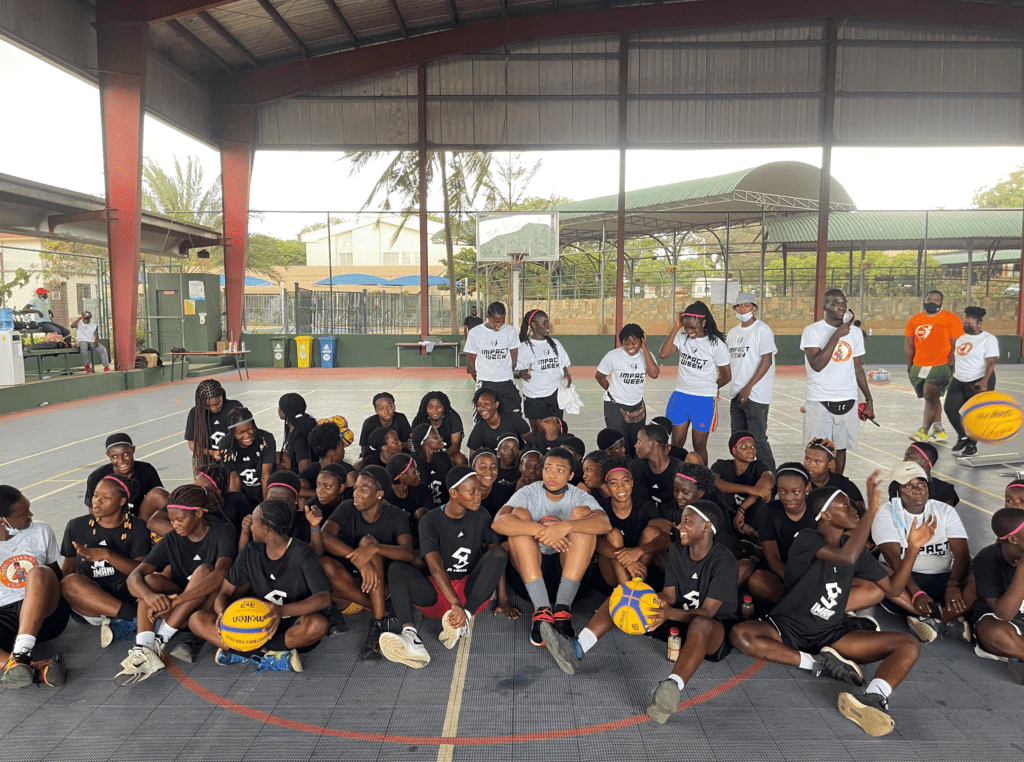 McGee-Stafford travelled to Hohoe in the Volta Region to provide the youth at the Mawuvi Basketball Fellowship with the lifetime opportunity of learning from a professional basketball player. They were deeply grateful and enjoyed every minute of it. On May 22, she helped to officially launch the 'She Shines' basketball clinic at Ghana International School in Cantonments. "The launch of the She Shines project is about development through sports and giving back," said Isaac Robert Kwapong, founder and director of Impact Youth Foundation. He said the foundation is a registered non-profit organization that focuses on children, adolescents and young adults using sports as the vehicle to provide life skills training and mentorship opportunities. Kwapong said that through the She Shines programs they hope to impact at least 1000 girls every year through basketball.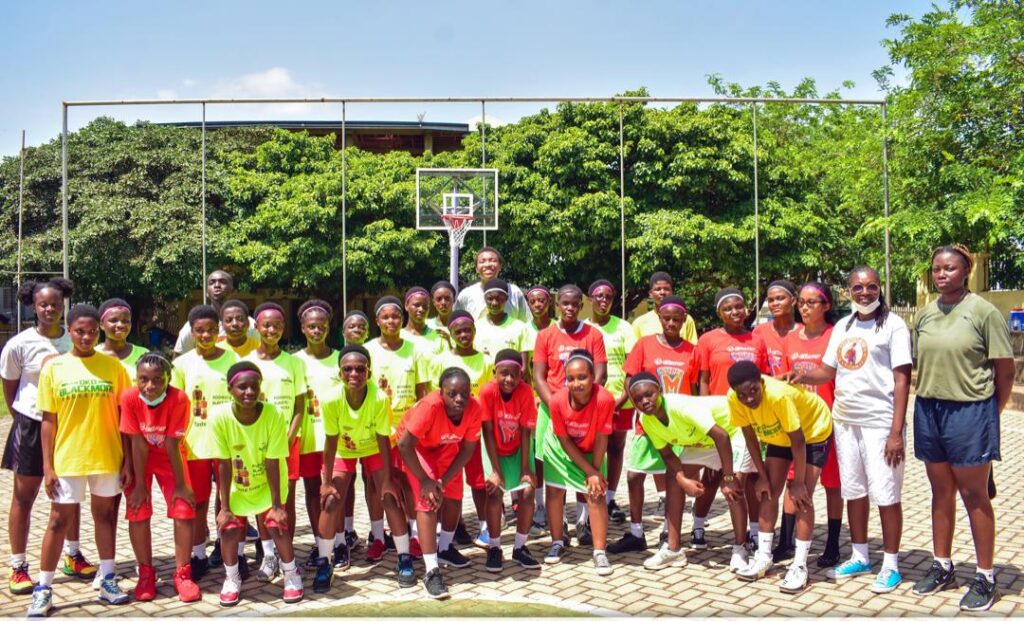 On May 24th they also took the basketball clinic to Kumasi where another group of girls was eager to be inspired and to participate. McGee-Stafford has spoken to almost 600 girls and over 100 have participated in the She Shines clinic since she arrived. "It's been amazing, super overwhelming and immensely humbling," she said. One of the girls wrote a letter to Imani after hearing her speak in Kumasi. In her letter she wrote, "You have really inspired me to be the best version of myself." Kwapong shared what an impact McGee-Stafford has been having on the girls. "It's been inspiring and fulfilling to see the eyes and faces of all the girls light up whenever they heard Imani say, 'You are important and I love you.'" he said. "So many girls have been literally inspired to become the best they can be, and I can't wait to see the She Shines Clinic run all across the country and who knows, even across Africa."
For information on how you can support Impact Youth Basketball visit the website at www.impactyouthfoundation.org.
By: Ivy Prosper