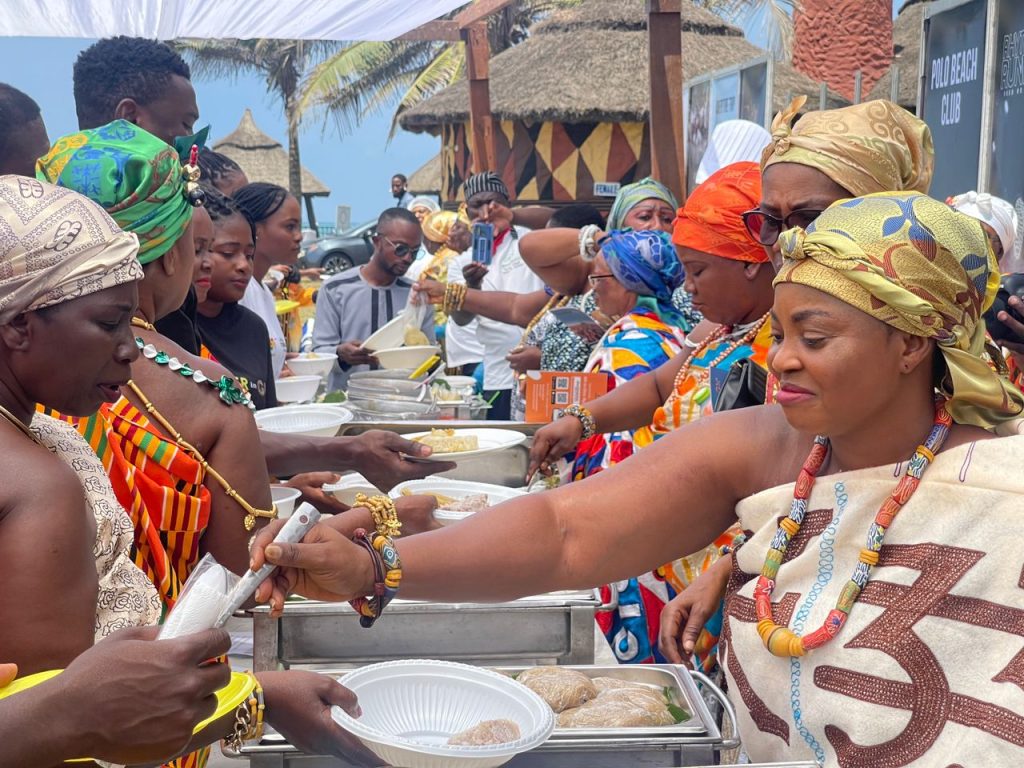 When it comes to food, Ghana is known for some of the most popular dishes in West Africa. The sheer mention of 'Jollof rice' has started the most heated debates on social media around the world. The popularity of Ghanaian food keeps growing and that's why having the first 'EAT GHANA FOOD FAIR' during the official launch of 'December in GH' was important. With the push for more investment in Ghana, the food industry is one that can create jobs and boost the economy. 
With many Dignitaries, government officials and celebrities in attendance for the 'December in GH' launching, the food fair became the best place to showcase some of the country's popular food items, restaurants and catered dishes. There was plenty of food representing all the flavourful dishes from different regions of Ghana including Ga kenkey, Fante kenkey, goat groundnut soup, fufu, kontomire, tuo zaafi, aprapransa and so much more. The exhibition was divided into three zones with Zone 1 featuring foods from Greater Accra, Central Region and the Western Region. Zone 2 highlighted food from the Ashanti and Bono Region. Finally, Zone 3 represented the Northern, Volta and Eastern Regions.
The diaspora community were also in attendance at the food fair including the President of the NAACP, Derrick Johnson and his delegation who recently arrived in Ghana from the U.S. Several students from secondary schools in Accra were also there enjoying the endless options of local foods.
The Chefs Association of Ghana prepared some of the best dishes and the Queen Mothers Association participated by serving the food to guests. What an amazing sight to see over 30 beautiful Queen Mothers looking regal and helping to promote some of their favourite foods from across the country.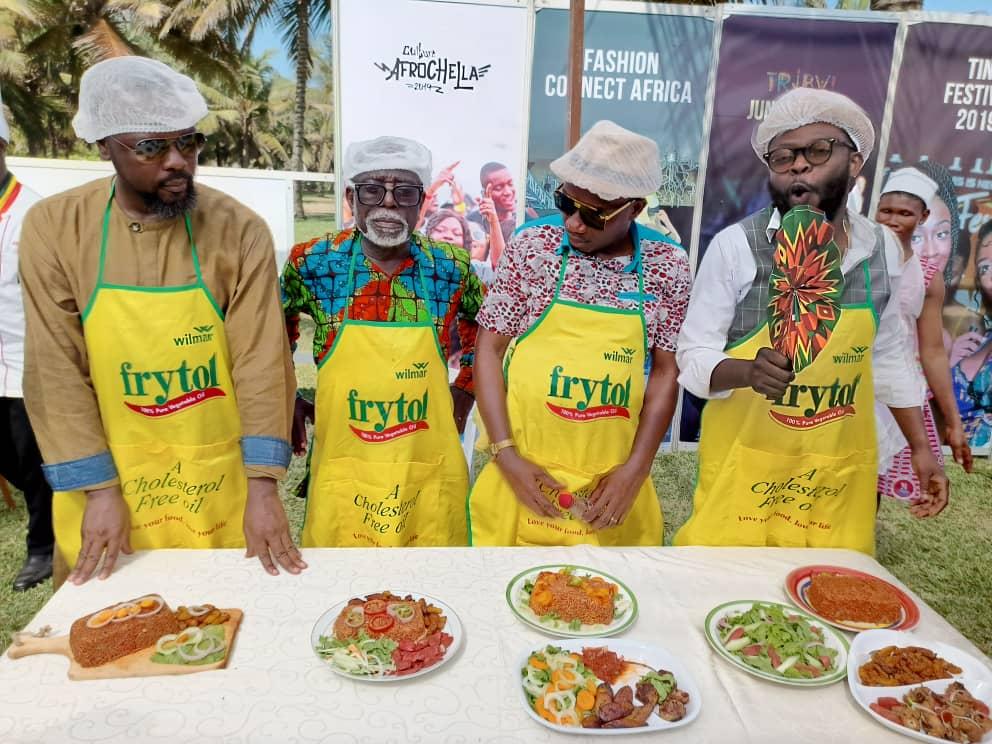 One of the major highlights of the day was the cooking competition which paired students with local celebrities.  Media Broadcaster and Fashion Designer, Kofi Okyere Darko, popularly known as KOD, Comedian and Actor Kalybos, Counsellor Lutterodt and veteran Actor, Fred Amugi joined students from Teshie Technical Training Centre in the cooking competition.  They teamed up to make one of Ghana's most popular dishes, Jollof. The judges for the competition were from Ghana's Chef Association. After battling it out over the stove, the winner of the cooking contest was Kalybos. KOD came in second followed by Counsellor Lutterodt and Fred Amugi respectively. 
The EAT GHANA FOOD FAIR was launched as a way to  promote Ghanaian foods.  It's an opportunity to showcase local cuisines in both traditional and modern ways. With more foreigners visiting the country, the sector seeks to find new ways to market old dishes while creating fusion foods. The fair was also a way to encourage people to patronize local food and businesses. 
By: Ivy Prosper