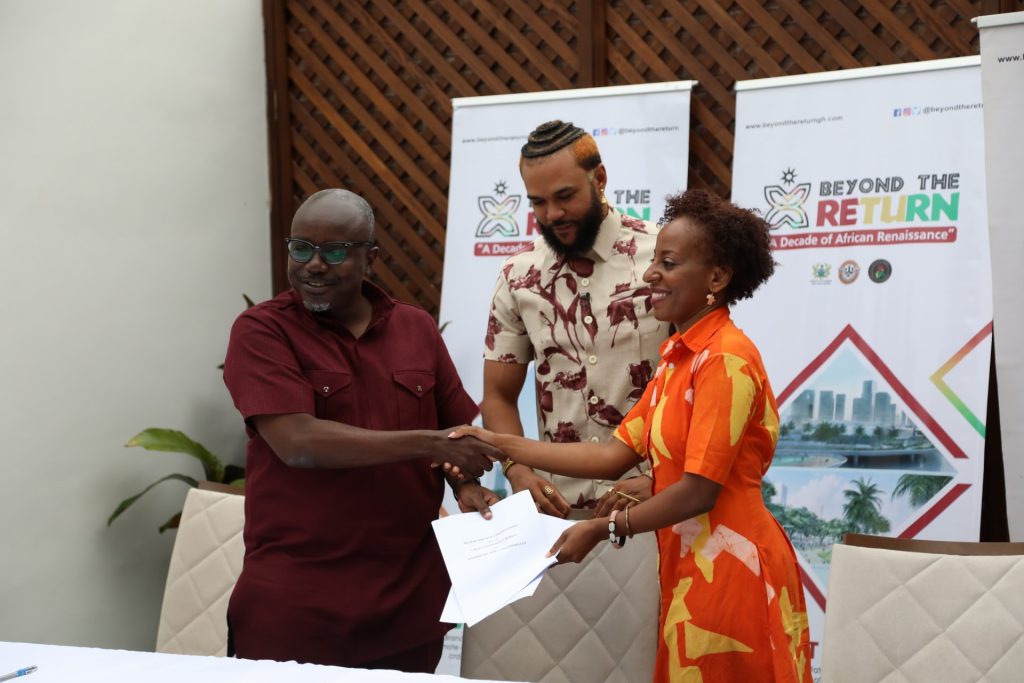 The Ghana Tourism Authority under the Ministry of Tourism, Arts and Culture signed a Memorandum of Understanding (MOU) with Birthright AFRICA Incorporated today. The organization inspires youth and young adults of African descent between the ages of 13-30 to explore their cultural roots through travel. They also encourage learning ones history in the United States, before they take the journey abroad. Since 2015, Birthright AFRICA has been focused on creating the next generation to become leaders who are proud of their African heritage. They aim to teach young people to stay connected to their African roots while understanding that they have the power to pursue their aspirations and become more innovative while learning about Africa.
Akwasi Agyeman, CEO of the Ghana Tourism Authority said he was very excited about the signing of this MOU. "Since the Year of Return, we've seen a lot of our own come back to the continent. Ghana has become a mainstay for that reconnection home." he said. "So having this partnership with Walla and the team at Birthright AFRICA project, I think is very symbolic. because the ethos of what you are doing sits with what the whole Beyond the Return conversation is." He continued saying that the Year of Return was for the diaspora to come and visit, see the continent and see Ghana and now with Beyond the Return it's more about reconnection, investment, diaspora pathways and doing things together.
"Tourism is about travel and travel precedes trade and trade increases the commerce of a people," said Jidenna, who is on Birthright AFRICA's Executive Board. "What we're really doing here is creating, and fostering power. That's what this is all about. It's not merely heritage, it's not merely connections, it's not merely 'chillin' on Labadi Beach' and hanging out in the sand. It's power. What is power but the flow of energy between two points. If that is power, then that is what Birthright Africa is doing right now.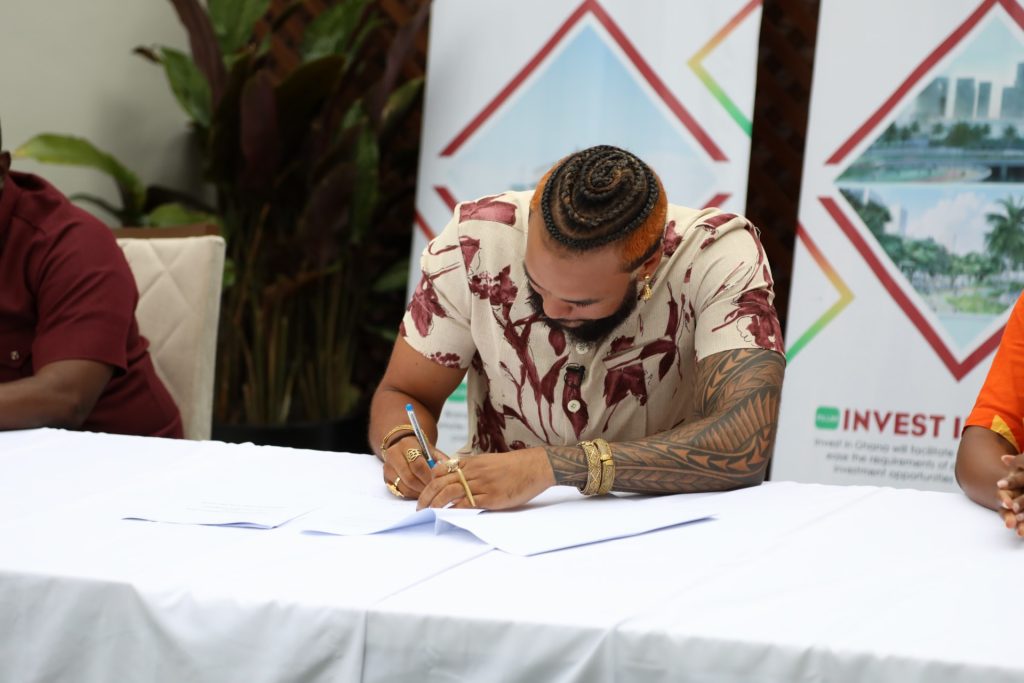 The Ghana Tourism Authority under the Ministry of Touirsm , Arts and Culture is signing a Memorandum of Understanding (MOU) with Birthright Africa Incorporated who has been having Collaborations since 2019 inspiring the youth and young adults of African descent ages 13 to 30 to explore their cultural route and legacy of innovation within the United States of America and select nations in Africa as a Birthright