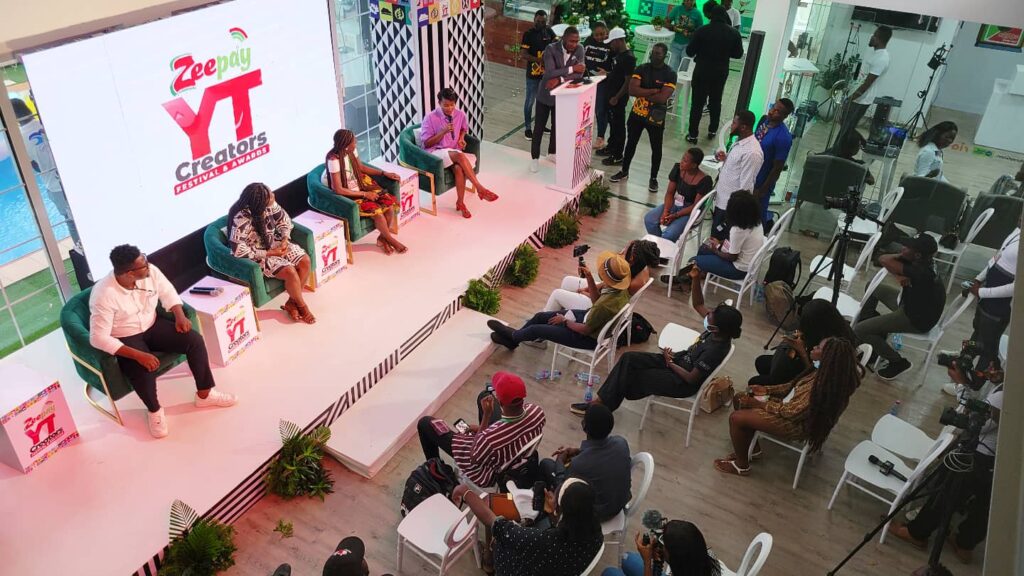 The first Zeepay YT Creators Festival was a success as African creators travelled from as far as Nigeria and Kenya to attend the festivities. Founder of Entamoty Media, Barimah Amoaning Samuel is also a well known entertainment blogger in Ghana. It was his vision to launch the maiden edition of this festival designed to celebrate the creators in Ghana and the rest of Africa. He said that it was important to recognize the contributions being made whether someone has a massive following or is a rising star.
The 3-day festival was held at the ZeePay Headquarters in Cantonments and included a city tour of Accra, master classes, panel discussions and one-on-one discussions with experienced content creators. Ghana's biggest and most influential YouTube Creator, Wode Maya, attended the event and shared his personal journey to success while encouraging others to stay on the path of sharing stories from Africa. He said that the beginning of his content creation wasn't easy hearing some of the negative comments he got from people. "You don't look good on camera," he shared was one of the things he often heard from people after watching his videos. "Those days, my own roommates, classmates…it's not coming from people I didn't know. It was coming from my friends. So you can imagine if my friends are saying this, how much more, say a stranger is telling me that." He said that for every comment he finds a way to make a positive out of it.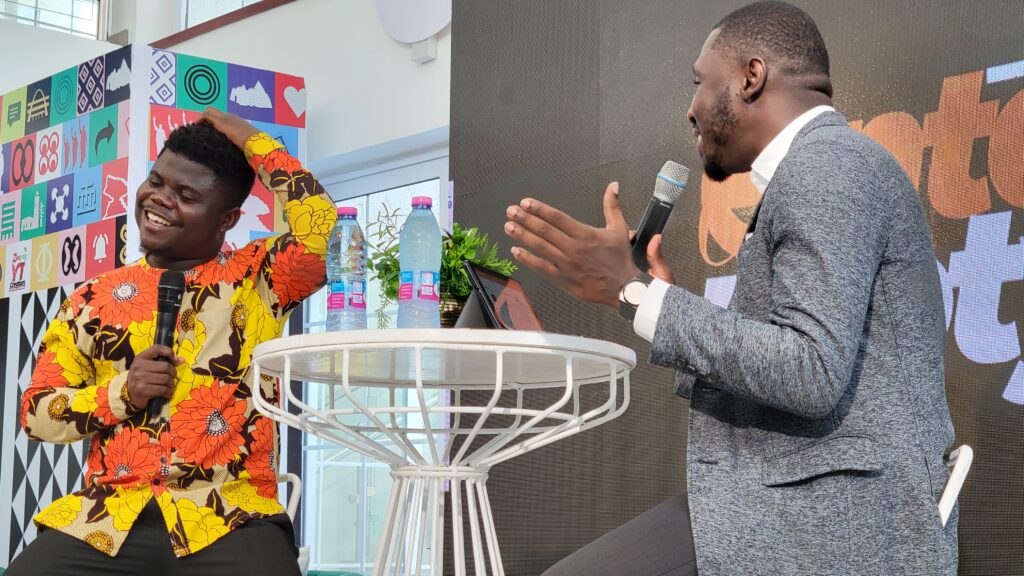 Mark Angel is the biggest YouTube Creator in Africa. He flew in from Nigeria to be a part of the festivities and shared simple words of advice with everyone working in the content creation space, "Don't stop." Upon his arrival in Accra he noted that Ghanaians are very warm people and felt the love right away.
African creators increasingly have a strong foothold in the world of storytelling. When the entire world went on lockdown at the onset of the pandemic in 2020, the hunger for content from Africa grew. With the likes of Mark Angel, Wode Maya, Tayo Aina, and Vanessa Kanbi dedicated to sharing a different view of Africa there has been a boom in Africans choosing to become creators on the various social platforms. The program line-up for the festival included topics on 'Building an enterprise in digital media', How Creators Leverage on YouTube MCN to increase their revenue', Entrepreneurship Essentials for Creators and more. Masterclasses included teaching for emerging creators including editing video, growing your subscribers and learning about monetization and copyright.