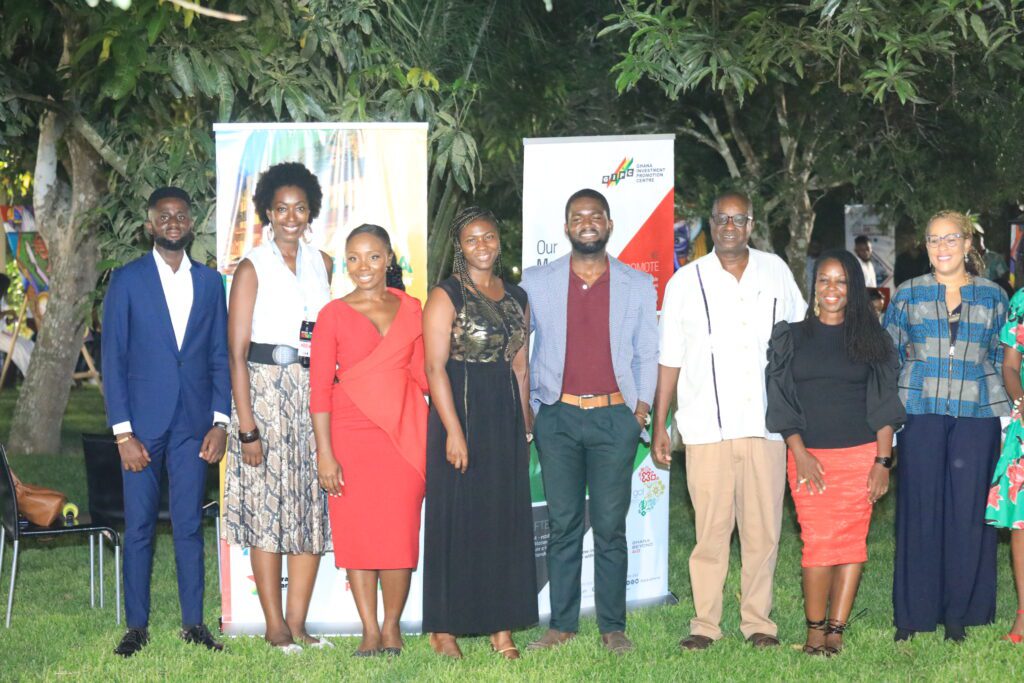 Peduase Valley Resort was the location for this year's Migration to Ghana Networking event which took place on 22 December 2020. The setting was outside in the gardens of the resort creating a warm welcoming atmosphere for everyone who attended. Kwame Opoku-Addo and Jackie Manu are the organizers for Migration to Ghana and said that they wanted to create a different networking experience than the usual conference rooms at hotels. They knew the outdoors would provide a different energy for attendees to feel relaxed and comfortable while meeting new people.
Games were used as a way to break the ice, share and exchange ideas and build relationships with new people. One of the games was designed to help them create business ideas that would solve a problem they've seen in Ghana. It certainly had all the business-minded tapping into their
They were all asked to present their final ideas as if they were pitching to a potential investor. It was great to hear all the business ideas and solutions to some of Ghana's challenges that the diasporans presented. Many in attendance were in Ghana on a visit to explore possible opportunities to live and do business in the country.
A panel discussion that featured people who have made the move to Ghana and how they have navigated the environment to create successful careers and businesses. Speakers included Christa Sanders, Campus Director for Webster University, Kofi Anku, Partner of Ayi Mensah Park, Herman Chinery-Hesse, Chairman the Softtribe, Anthony Dzamefe, Founder Caveman Watches, Nana Ama Botchway, Managing Partner N. Dowuona & Company, Peter Quartey-Papafio, Country Manager BHM Construction International UK, Cassandra Enyan, Head of Android Partnerships Google, Muhammida El Muhajir, Director WaxPrint Media and Cassandra Blaine, Administrative Director FOCOS USA.
Yaw Safori, who is an accomplished artist and Founder of House of Safori, was also there to present some of his work for auction and to share his personal story of moving to the United States and being in a career of retail fashion and transitioning into the world of art. "When I decided to come back to Ghana I also made the decision to share by teaching the next generation to be creative," Safori said. He now has a centre where he shares his knowledge with young people in Ghana.
Opoku-Addo said they were very happy with the attendance at this year's event and he noticed that there were already potential business partnerships and friendships beginning after this was over. "Next year we'll be back again and make it even better," he said.
By: Ivy Prosper