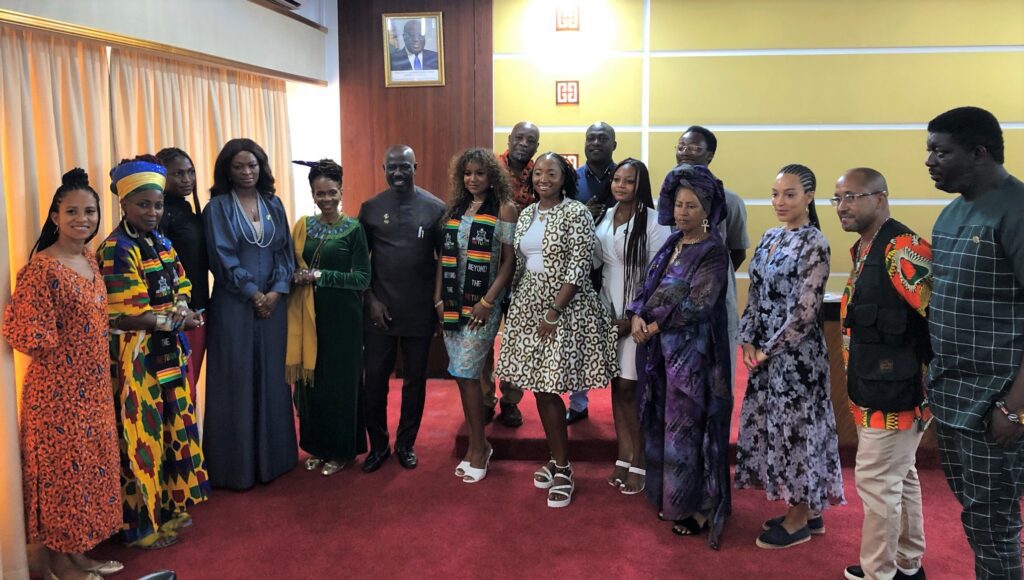 With decades of experience as a holistic health practitioner, Queen Afua is on a mission to help women and men around the world gain the practical knowledge to take care of themselves physically, mentally and spiritually. She arrived in Ghana on 23rd March with a delegation of like-minded influential people who are also looking to make a connection with the continent of Africa.
The Director of Diaspora Affairs, Office of the President, Akwasi Ababio, welcomed Queen Afua and her delegation for a meeting which included Deputy Director of Diaspora Affairs, Nadia Adongo Musah, Deputy Chief of Staff at the Presidency, Emmanuel Adumua-Bossman and the Presidential Advisor on Health, Anthony Nsiah-Asare.  Ababio shared the role of his office and felt it was important for them to meet not only himself, but those who also work inside the presidency.  "This drive to welcome our people back home…we are not just doing that for the tourism side of it, but also for the spiritual side of it and the well-being of people once they come to Africa," Ababio said.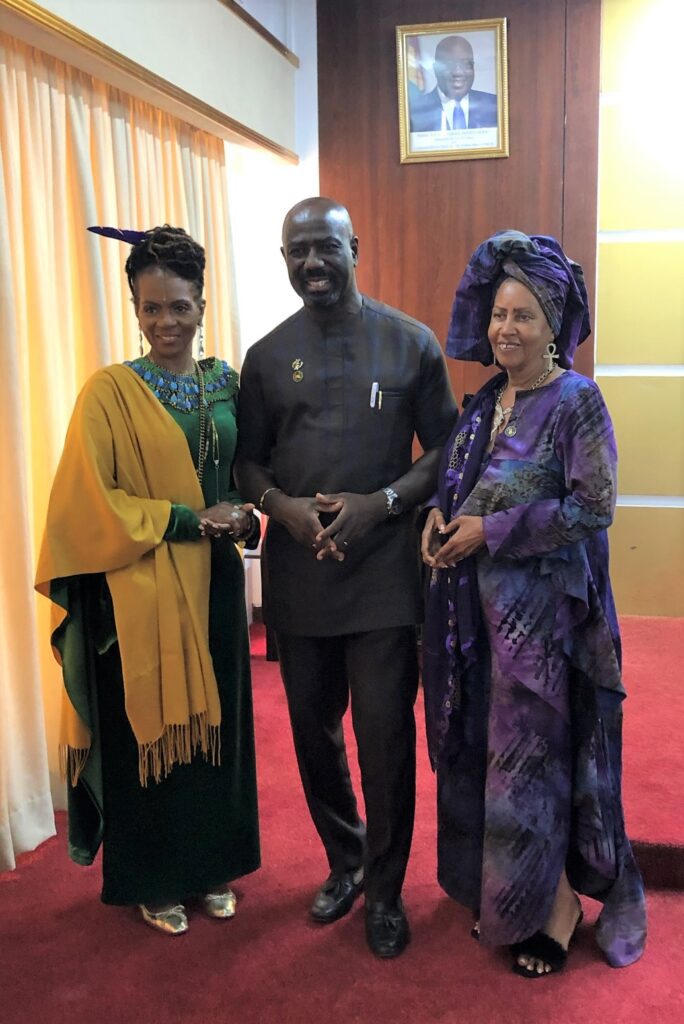 Among those who travelled with Queen Afua that were in attendance at the meeting were, Attorney and Political Analyst, Angela Rye, Celebrity Chef, Lauren Von Der Pool, Workshop Presenter and Business Strategist Sherease Torrain, World Famous Painter and Artist, Leroy Campbell, Cultural Ambassador, Wellness Coach and Dancer, Queen Esther Sarr, Recording Artist, Cultural Ambassador and Educator, Iminah Laura Ahmad, Documentary Filmmaker, Robert Gay, Executive Assistant and Womb Wellness Coach, Alexis Froe, and Business Strategist, Goddess Deborah Webb. 
The global pandemic has taught us the importance of taking care of our health and ensuring our bodies have the strongest immune systems.  Practicing and teaching a lifestyle of healthy eating is what Queen Afua has dedicated over 50 years of her life to as a holistic health expert.  She expressed her plans to open a wellness centre that would draw from Ghana's natural environment. She presented some of her products created using 100% plant-based ingredients and spoke about the value of healing ourselves through what we eat.  "We can use nature to restore us, to heal us," she said.  Samples of her products were shared to prove its effectiveness.  Adumua-Bossman was the first to try one and was instantly impressed with how quickly he noticed the results.  Others also tried the product including Ababio and Adongo Musah.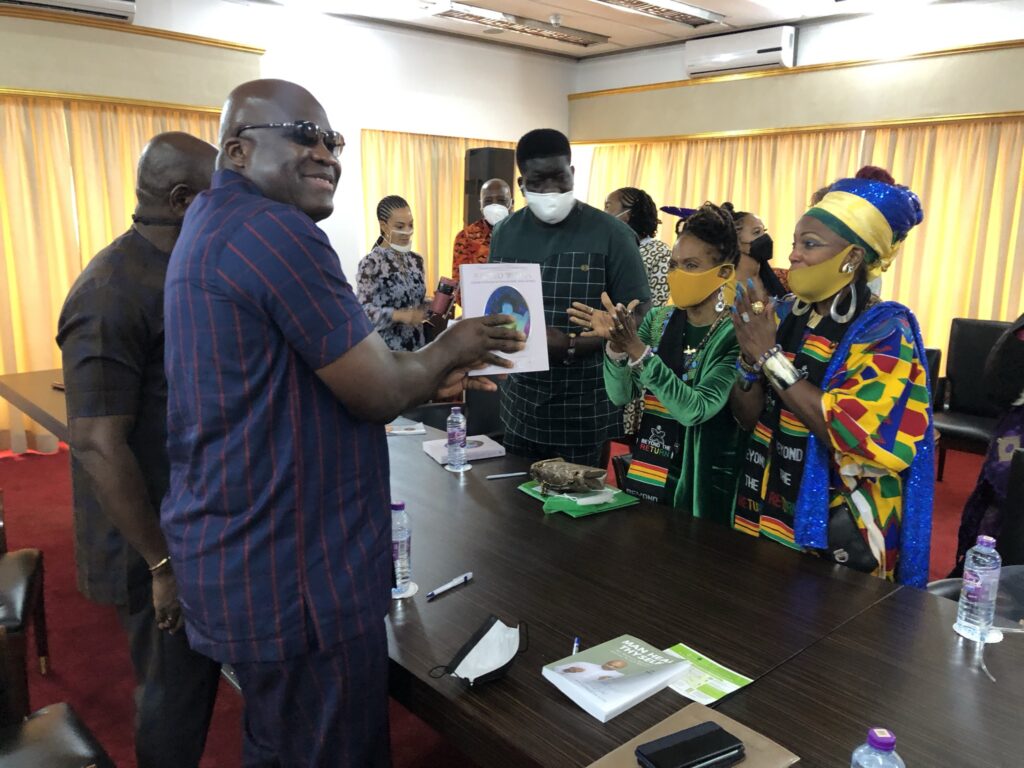 This isn't Queen Afua's first visit to Ghana, she's been here before and recognizes the value of Ghana in helping people to reach their goals of better health and wellness. She has changed the lives of so many people through her products. Queen Afua's lifelong devotion to helping people fight disease through the power of food and self-care is one she hopes will be embraced in Ghana. Through her workshops and books, she has already inspired over one million people in the United States, Canada, the Caribbean, Europe and Africa.