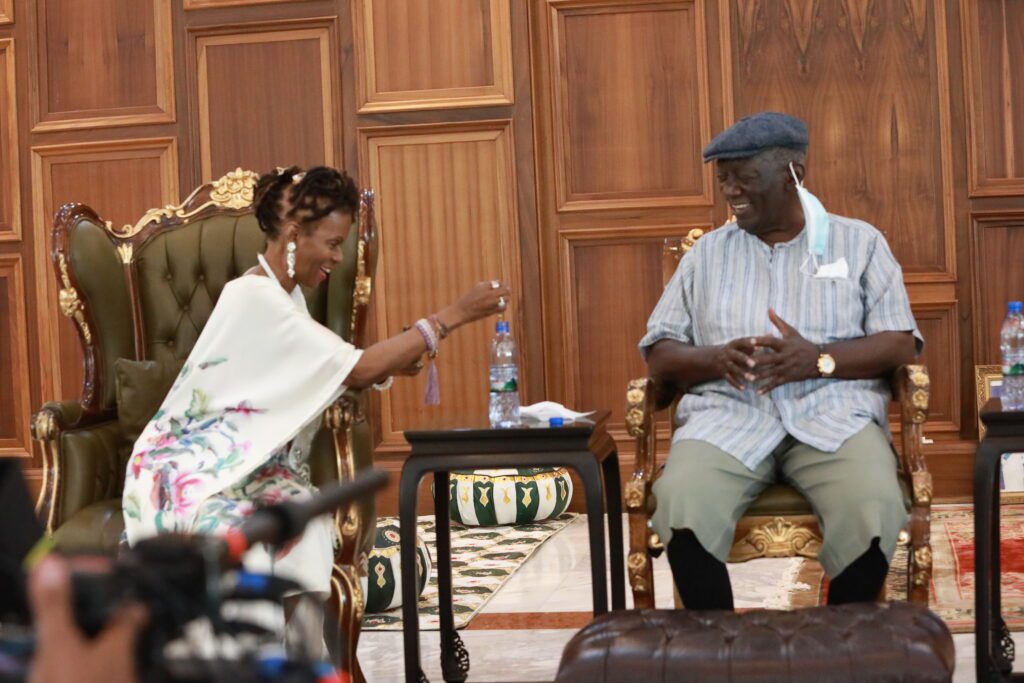 Queen Afua is the best-Selling Author of the book, 'The Sacred Woman: A Guide to Healing the Feminine Body, Mind, and Spirit'. While visiting Ghana's Eastern Region, she and her delegation paid a courtesy call on Ghana's former President, H.E. John Kufuor at his home. Beyond the Return, TheBridgeZone and Ghana Tourism Authority team members were also there for the visit.
It was an opportunity to engage with the former president about the purpose of Queen Afua's trip to Ghana and why she's passionate about teaching people to heal their bodies through plant-based eating. CEO of GUBA Enterprise, Dentaa Amoateng, made the formal introductions between the former president and the delegation. Queen Afua spoke to him about her natural products designed to heal and her desire to introduce it to Ghana. She showed him one that's taken daily and easily mixed in water.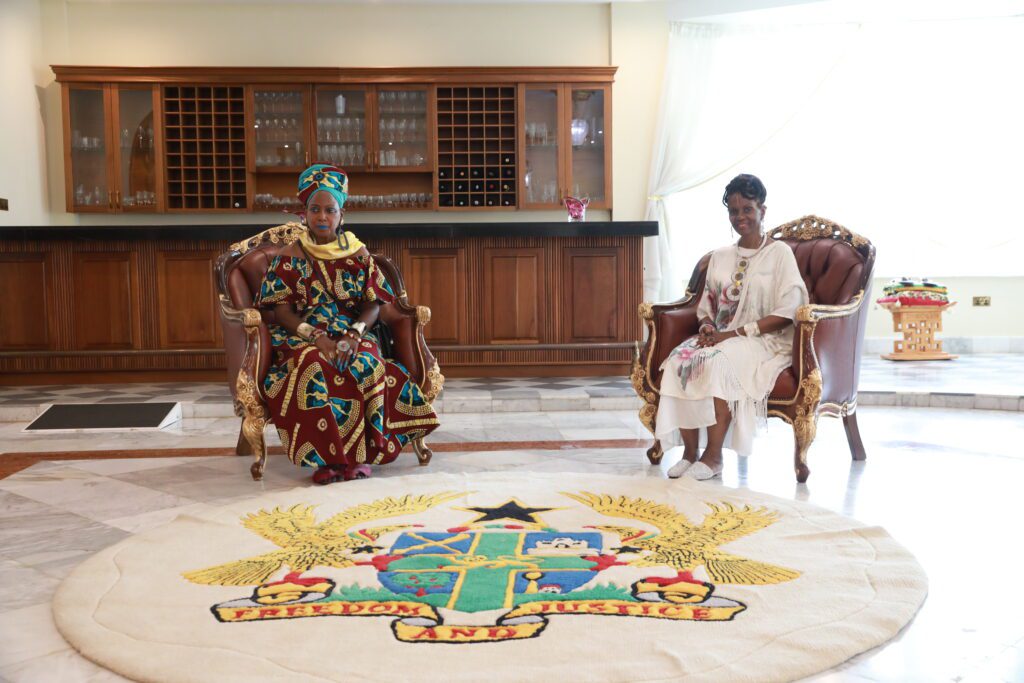 Celebrity Vegan Chef, Lauren Von Der Pool, took a moment to speak with the former president about how she would love to prepare a vegan meal for him upon her next visit to Ghana. Her passion is to show people how you can enjoy a plant-based meal like never before. Kufuor agreed to the offer and joked about not being convinced to stop eating his meat, as many Ghanaians do enjoy their beef, goat and fish; especially in stews and soups.
Attorney and Political Analyst Angela Rye, World-renowned Artist, Leroy Campbell, Photographer Damany Campbell, Celestial Life Coach, Queen Esther Hunter-Sarr, and Womb Wellness Coach, Alexis Froe were among the group visiting Kufuor.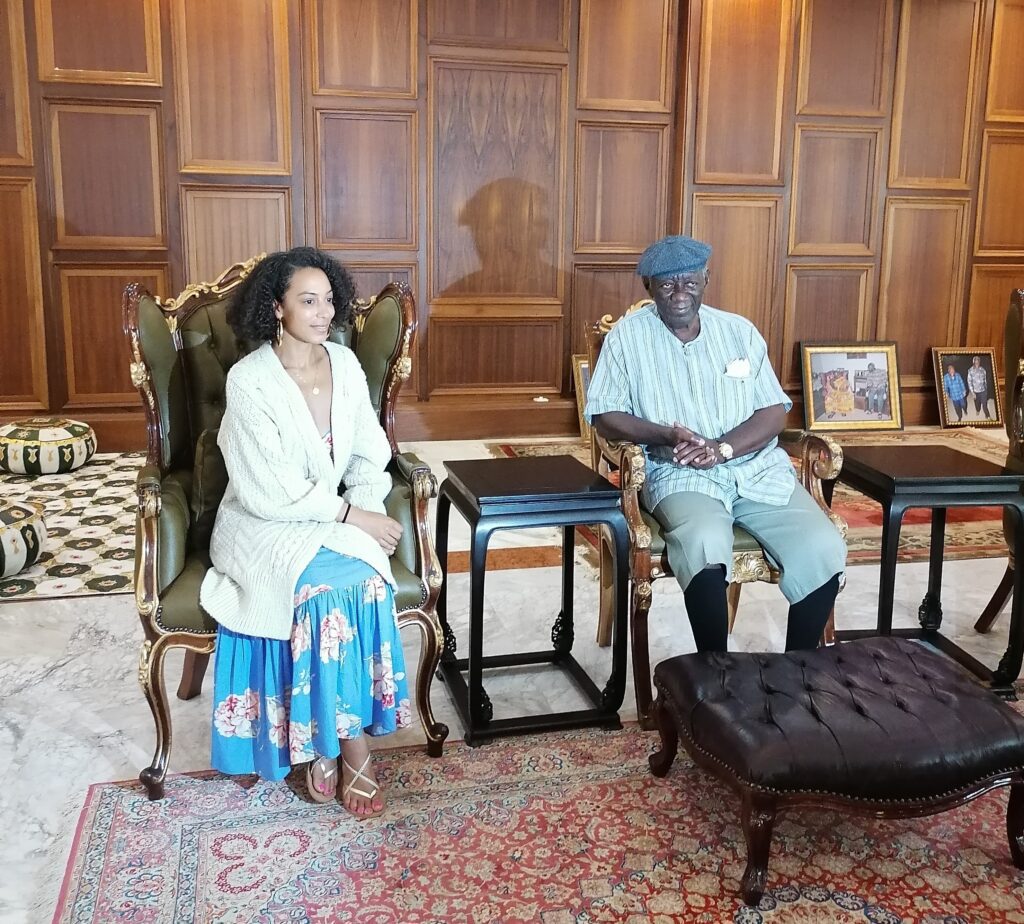 By: Ivy Prosper