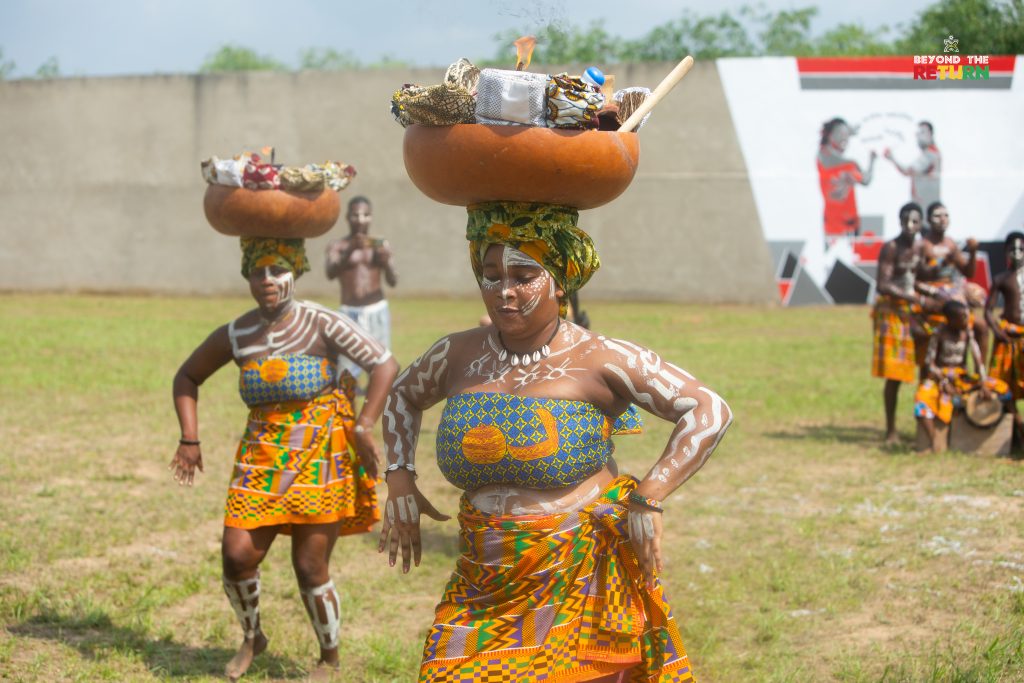 The Freedom Parade was a celebration of African culture through music, dance, and spiritual renewal. The grounds of the Nkyinkyim Musuem in Ada, came alive with traditional dance throughout the day on 10th December 2022. Artist, Educator and Cultural Activist, Kwame Akoto-Bamfo, organized the first edition of this event which also supported girls and women's rights with an agenda of teaching young girls to 'say no' and report any issues of sexual violence, or rape.
A march carried on throughout the grounds in honour of the ancestors and to build spiritual unity amongst us. The colourful costumes and body painting were highly symbolic. Members of the diaspora community had travelled from Accra to participate and enjoyed having their faces and bodies painted in symbolic artwork that connected with the spirit of the ancestors. Those marching carried signs that said, "Enough is enough" and "Stop Rape". It was an impactful and shared the important message of supporting our women who face these struggles. "Anyone who believes that we should have freedom of speech, and should have the freedom to express ourselves creatively, can come and join our cause as black people," Akoto-Bamfo said.
The rhythms of music energized everyone's spirit and was a reminder of how connected we all are. As everyone marched through the grounds, moments of silence were had as they passed the sculptures of our ancestors in an area that was called 'sacred grounds'. In those moments it was an opportunity to feel the connection and feel the unity of the people.
This was the first edition of the Freedom Parade. Akoto-Bamfo says this will be an annual event and he looks forward to it growing bigger each year.
Story by: Ivy Prosper