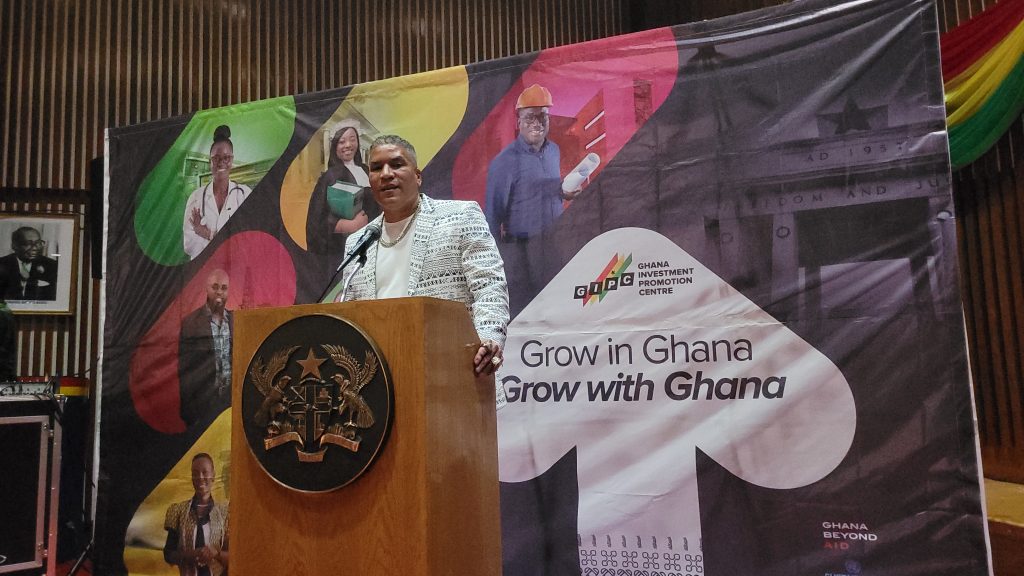 Ghana looks to maximize the strength of the affluent community in Washington DC to formulate new partnerships and develop business collaborations. The Ghana Business and Investment Forum, which took place at the Embassy of Ghana in DC on 19th September was the first step in fostering these relationships.
The forum, which aims to improve bilateral investment between Ghana and Washington DC, was attended by a delegation from Ghana which included the Minister for Tourism, Arts and Culture, Hon. Ibrahim Mohammad Awal, CEO of the Ghana Tourism Authority, Akwasi Agyeman, CEO of Ghana Investment Promotion Centre, Yofi Grant, Vice President of GFA, Mark Addo, and Director of Beyond the Return, Secretariat, Annabelle McKenzie were there to engage with the diaspora in Washington DC.
The forum brought together business leaders in the DMV area which includes Washington DC, Virginia and Maryland. It's one of the most educated and affluent metropolitan areas in the United States with huge potential for doing business with Ghana. According to a recent study the GDP for Washington DC alone is over 152 billion. Hon. Awal noted that Ghana has long been known for exporting raw goods and said, "We want to add value to our products and our infrastructure." He said it was important to build a strong relationship between Ghana and DC.
Andres Hayes, Director of IT&C, Dep. Mayor's Office, Washington DC, has committed to facilitating a business relationship that would support growth in Ghana while benefiting business owners from the DMV area. He said that they are one of the top cities for tourism in the U.S. and they continue to look for ways to pivot and educate the international community in order to attract them for business opportunities. "We are one of the strongest economies in the United States," he said. "We're encouraging SMEs and getting them ready to do business with other countries abroad…We have come up with our own Africa strategy launched at the begining of this year. We are very proud to say that the first country we approached was Ghana."
Hon. Awal said he'd spoken with Hayes about future plans with Ghana and was happy with the outcome. "We have agreed that early next year, he is [Hayes] going to send 20 business owners to Ghana. Tourism, hospitality, ICT, agri-business and others." Yofi Grant, went through a detailed presentation showing all the business and investment opportunities that Ghana has to offer.
Sports tourism is an element that will further develop strong ties between Ghana and DC. The announcement of the Capital City Africa Cup, which will feature a football (soccer) match between DC United and one of Ghana's Premier League teams next year, was also made during the summit. Shanell Mosely, Director of Community Relations for DC United and Mark Addo, VP for GFA exchanged jerseys for DC United and the Ghana Black Stars.
Hon. Awal appoined Hayes as a Tourism Goodwill Ambassador giving him the official Destination Ghana kente sash and beaded bracelet. "Drive tourism, drive investments between Washington DC and Ghana," Hon. Awal said. "We want to assure you that we are very ready and willing."
By: Ivy Prosper