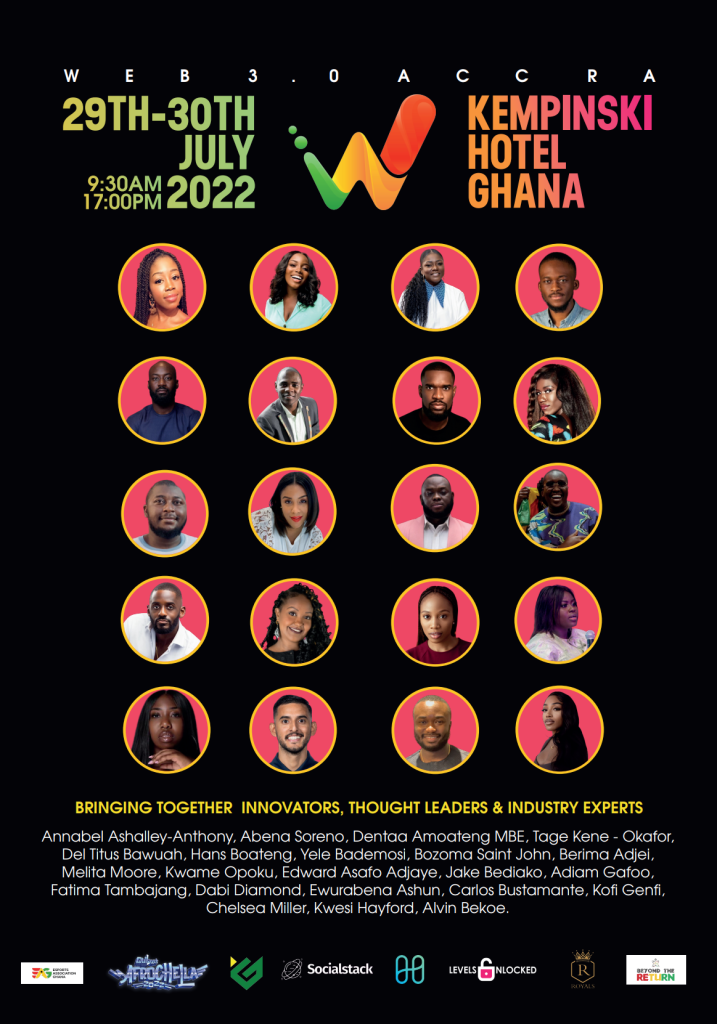 Ghana Unity DAO and Harmony One are presenting their second edition of Web 3 Accra July 29 – 30, 2022 at the Kempinski Gold Coast Hotel, Otium and BBnZ Live. Marketing Executive, Bozoma Saint John, who was recently inducted into the Marketing Hall of Fame 2022, is the Special Guest Speaker.
Ghana Unity DAO is a digitally native network of entrepreneurs with a shared mission to foster the Web 3 community in Ghana and neighbouring countries. After the success of their inaugural event in April 2022, this upcoming two-day conference will explore the impact and potential of blockchain technology in Africa. This is an effort to keep Ghana and the entire African continent's burgeoning technology sector at the forefront of innovation.
Expect to experience diverse panel discussions, fireside chats, interactive activations and more. Thought leaders in the Web 3 sector who will participate in the event as speakers include Del Titus Bawuah, Abena Soreno, Dentaa Amoateng MBE, Alvin Bekoe, Hans Boateng, Yele Bademosi, Melita Moore, Kwame Opoku, Edward Asafo Adjaye, Jake Bediako, Adiam Gafoo, Carlos Bustamante, Fatima Tambajang, Chelsea Miller, Kwasi Hayford, Ewurabena Ashun and Berima Adjei.
Ghana Unity DAO is working towards a larger strategy to create an open and diverse digital environment in Ghana which is being driven by thought leaders and stakeholders in Ghana. The agenda for the two-day event includes discussions on NFTs, Afrofuturism, Esports, and announcing the recipients of the Harmony One Fund that aims to help Ghana's youth prepare for a tech-driven future and bridge the gap between Silicon Valley and Accra.
Tickets can be purchased online for Web 3 Accra at www.ayatickets.com/en/event/web-3-accra.